Jarrod Schulz is a famous reality TV personality who was brought to fame when he featured on the A&E (TV Channel)'s, "Storage Wars". He is a handsome man who stands tall amongst his fellow cast members. His fans, who are mainly ladies, love his physical appearance. Continue Reading to know Jarrod Schulz Net Worth.
He has traveled a long journey in his business life to where he is today. He is distinctively a very hardworking man, who has joined hands with his wife to build an empire step by step. They have failed many times but woken up again to keep trying their hand in business.
He is a man of many hats. At his younger age than most of his fellow cast members, Jarrod has acquired the nickname, The Young Gun. Let's delve into the life of this businessman cum reality TV star.
Jarrod Schulz Net Worth.
 The reality star has amassed his wealth from his TV career, and personal businesses. He appears on Storage Wars with his wife, Brandi Passante who is also a celebrity in the show. Jarrod Schulz's net worth stands at around $2 million. 
Jarrod's annual TV salary ranges around $700,000. Quite an impressive salary. The appearance earns him a tidy salary from the show, which has boosted his net worth.
Jarrod owns his collection store, which also gives him good earnings. He also runs a clothing company called Outlaw Apparel. He co-hosts a show called, Brandi and Jarrod: Married to a Job Reality TV Show.
Along with his acting career, he earns a pretty attractive amount of money from his professions. 
Career Info.
Jarrod Schulz has been involved in the business ever since he was a young man. He has worked very hard to be where he is today. The owner of Now and Then Thrift Store, a fashion designer, storage buyer and entrepreneur, Jarrod, has had a long journey to where he is today.
Start.
He didn't have a smooth start in his career. Before he began storage collections, he was a jailbird for sixteen months in 1997. He had been convicted of handling narcotics, a grave crime in the USA.
After Jarrod Schulz was released from prison, he got a job at a cleaning store. It was during this time that he met his wife, Brandi. He loved everything about this lady and asked for his love as they worked together.
Meeting the love of his Life, Wife Brandi Passante.
Brandi has been a powerhouse in Jarrod's life. The two came together and moved to their house in Lake Forest, where they yielded a mortgage business.
The venture didn't turn out well, and they left it to begin storage hunting, which proved a unique kind of business.  The pair would travel from one auction to another, making bids and gathering items to stock their store.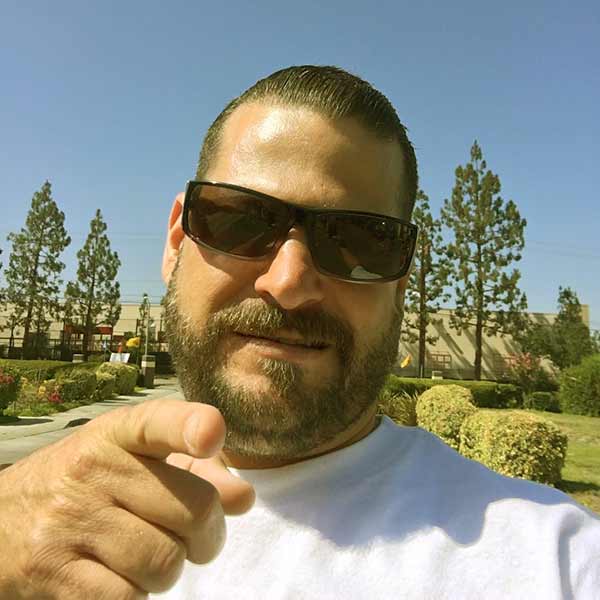 It was during these adventures in Harbor City California, that they met face to face with the producers of Storage Wars. They advanced the producers and gave their proposal regarding their interest. The producers were happy to invite them to the show much later.
At the time Jarrod Schulz and Bandi Passante were at the bottom in terms of income compared to the other seasoned storage collectors. Their passion and determination won the hearts of many fans, making them very famous. They bid with such confidence that they managed to keep growing. Their net worth and income have grown progressively.
Moving up in the Business.
Due to the growth they were experiencing from increased earnings, Jarrod and his wife opened a second store of 'Now and Then Second-Hand Store, in California.
Besides the storage collection enterprise, Jarrod owns a clothing company called, 'Outlaw Apparel'. He has a deep passion for this business, as he wears clothes from its clothing lines.
The man of many hats can juggle across being a storage hunter, TV reality castor, an entrepreneur and family man.
He also keeps in touch with his fans through the various social media handles like Twitter and Facebook. He has a large following of 55k followers on Facebook and 126k on Twitter. There is not much activity on his Instagram profile.
Married Life and Kids.
Jarrod Schulz met his wife Brandi Passante in 1999 as they worked at a carpet cleaning company, just after he had finished his jail term. He proposed to his wife during the first episode of their show Brandi and Jarrod, in front of their children. They got married later in the year.
The couple has two lovely children: their first son, Cameron Schulz and Peyton Schulz, their second born daughter.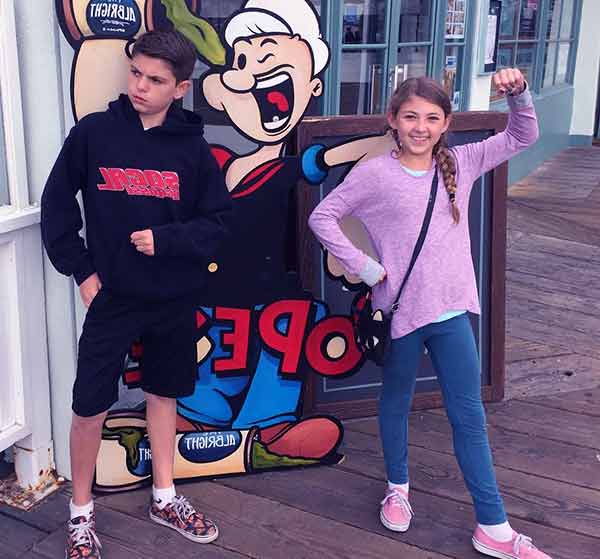 Jarrod and Brandi are known for their argumentative bidding style during auctions. They work very closely and in a friendly manner. The two treat each other with very high respect even during the shows.
They have supported each other very well, making their businesses do very well. The pair has had no marital problems like many celebrity marriages.
Jail Term.
Jarrod's life hasn't been that of a smooth ride. He was jailed in 1997, for being in possession of narcotics. He was convicted to serve a jail term of 16 months. After the jail term, he went to work at a carpet cleaning store as a store manager.
He met his lady luck, Brandi Passante, here. Very few people can pick themselves up after a jail term, due to the stigma it carries with it. Jarrod was able to pick himself up, with the help of his ambitious wife and be where he is today.
Family, Age, Net worth, Wiki-bio.
Jarrod Schulz was born on October 15, 1977, in Long Beach, California, USA. It is the city of storage collections. He was born into the Caucasian ethnicity with an American nationality. He is 41 years old.
| | |
| --- | --- |
| Full name | Jarrod Schulz |
| Acting name | The Young gun |
| Date of birth | October 15, 1977 |
| Net worth | $2 million |
| Career | Reality TV personality, businessman and storage hunter |
| Nationality | American |
| TV Show | Storage Wars |
| Marital status | Married |
| Wife | Brandi Schulz |
| Children | Two (Cameron Schulz and Peyton Schulz) |
| Height | Not known |
Originally posted on August 19, 2019 @ 8:24 pm