Casey Nezhoda is a famous American business lady and reality TV star. Casey was made famous by the A&E (TV Channel)'s show "Storage Wars". She premiered on the show with her husband and business partner, Rene Nezhoda.
Casey Nezhoda is a dependable and deeply religious lady. She portrayed such high prowess in the storage locker buying process. She was seen to be providing Rene valuable advice as they undertook their bids.
They first appeared as part-timers, and afterward were confirmed as full cast members. Casey and the husband have built each other to where they are today.  She loves storage hunting as a business and a hobby. Casey and her husband run their thrift store.
We now divulge more details to you about Casey Nezhoda, in the following paragraphs.
Casey Nezhoda Net Worth.
Casey Nezhoda has a net worth of around $1.5 million. She derives her net worth from her co-owned business with her husband, Bargain Hunters Thrift Stores, located in Carriage Center, West Shopping Center, California near San Diego. The shop measures about 7000 square foot. Her dream is to pass on the shop to their children.
The show helped boost their business as many of their fans and prospective buyers have visited the shop.
Her net worth is expected to keep growing as she continues on with her businesses and casting on the show.
Career Info.
Casey Nezhoda and Brandi Passante broke the monotony of male buyers on Storage Wars. The show was a boys' club until Casey appeared with her husband on the show. Female fans could now relate to the show.
Before joining the show, Casey had tried her hand on reality TV. She had participated in the past auditioning for ABC's Celebrity Storage Hunters. Casey Nezhoda made it to the top 5 finalists, out of the 200 participants. However, she didn't make it to the top.
She learned a lot about antique collections from her husband, who had learned it much earlier and was already practicing the business. She went to co-own and run their thrift store in California.
Rene Nezhoda's wife Casey Nezhoda then went on to pursue a career in reality TV, when she joined the Storage Wars, cast team as a professional buyer with her husband.
She is an astute bidder and this has helped grow their presence in the show and also in the business that they run. She first appeared on a part-time basis, until they got an offer for full-time appearance in the 5th season.
Storage Wars is a reality TV show that showcases the art of bidding and auctioning storage units. If the rental fee has not been paid for the facility, for more than three months, the lockers can be sold by an auctioneer to recover the money.
The bidders are made to pay a visit to the storage lockers. Just before the locker is put for auction, the professional buyers are given some few minutes to quickly scrutinize the merchandise. They are not allowed to touch anything or enter inside. So, they never have a clue of what exactly is inside the compartments.
Casey Nezhoda and her husband appearing on this show was a huge risk, and this has paid off for them. It was equally a risk for the Storage Wars team that wasn't sure how a couple would work within the show. This risk has paid off for both parties. Casey's business is now doing better from the many clienteles they are now receiving.
Rene Nezhoda's wife Casey loves jewelry, and most of the times when they land storage units with good jewelry in the show, she tries to convince her husband on keeping some. Rene is a highly disciplined business person, and he always insists on selling off everything.
Casey Nezhoda has a great future in her field of operation. From the show, she looks like an accommodating person who knows how to handle business deals.
Casey Nezhoda is Married To Husband Rene Nezhoda.
Casey Nezhoda is married to her husband Rene Nezhoda. They both have a lovely daughter, Tatiana Nezhoda. Casey doesn't speak much about their daughter.
Therefore, it is not very clear when she was born and how old she is at the moment. Casey has hope that their daughter will one day be able to join them in the business. The family lives in San Diego, United States of America.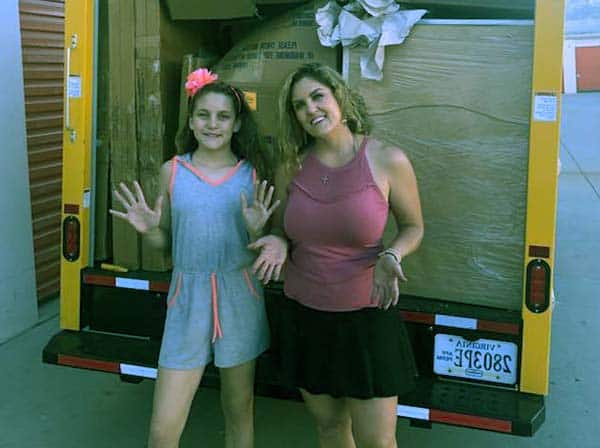 They tied the knot in 2006. Her husband is from the German decent, which is confirmed by his strong German accent in the show. He has a very wide knowledge of collectibles, a skill he has passed down to his wife Casey.
Rene Nezhoda and wife Casey are happily married. They have no reported marital problems. They love being together and touring their country when they are not in their business.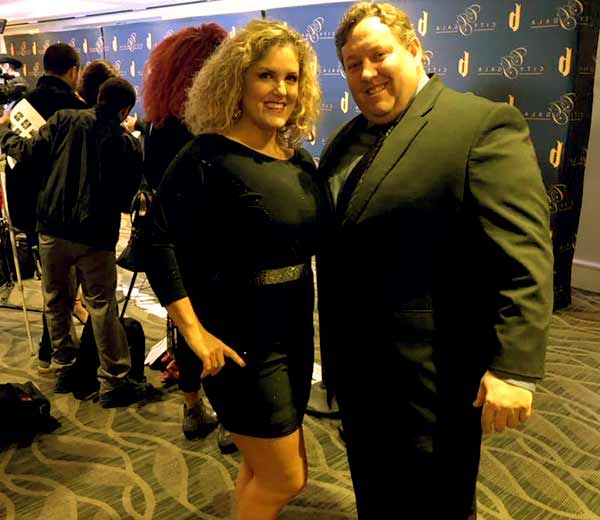 Religion.
Casey Nezhoda has a strong religious faith. She often takes her family to church on Sundays. Casey is firmly grounded in her Christianity faith, which she takes as a very important part of her life.
She posts religious comments on her social media platforms. Many times she is seen thanking God for her success, for both her family and business. Casey credits all these successes to God.
Casey Nezhoda Wiki, Nationality, Ethnicity, Age.
Rene Nezhoda's wife Casey Nezhoda was born on September 6, 1974, in the USA. She is an American Nationality of white ethnicity. She is a strong Christian believer. Before all these limelight, Casey once worked as a babysitter.
She was a talented cheerleader in high school. However, not much is known about her schooling.
She has a characteristic body that is well trimmed and curvaceous. She is quite noticeable even on the show due to her stunning beauty.
To top it up, she dresses revealing clothes that fit her body shape and size. She is known to wear revealing clothes that bring out her body shape.
Full name

Casey Nezhoda  

Acting name

None

Date of birth

September 6

th,

1974

Net worth

$1.5 million

Career

Collection expert and TV Reality personality

Nationality

American

TV Show

Storage Wars

Marital status

Married

Husband

Rene Nezhoda

Children

1 (Tatiana)

Height

5 feet 6 inches
Originally posted on August 9, 2019 @ 6:28 pm