Bonnie Dupree, now Bonnie Kilcher Dupree is a traveller who wandered for years before destined in Alsaka as a cast in an American Discovery series "Alaska; The Last Frontier".
She is a wife to the main cast of the same series, Atz Kilcher. She is an immense nature lover and loves skiing and listening to music. As of 2019, Bonnie Dupree is 65 years old. read this to know Everything about Atz Kilcher's current wife Bonnie Kilcher Dupree and meet her first husband Doug Schwiesow as well.
Bonnie Dupree Early Life & Childhood.
The wanderer, Bonnie Dupree was born on February 5, 1954, in a Saranac Lake, New York. Bonnie grew up playing in the mud of New York and breathed there until she decided to move at the age of 22. She left the city without having a designated destiny in order to explore the world. Ultimately, ended up in Alaska.
After moving to Alaska, Atz Kilcher's current wife Bonnie Kilcher adopted the lifestyle of the locality by working on the farm with her husband Atz. She learned to gather food and prepare the family for uncertain events that might occur in the cold weather of Alaska just like Alaska origins.
As per her birth, she belongs to the New York Community, however she flawlessly leads a life like an Alaskan. Furthermore, Atz Kilcher's wife Bonnie co-owned yarn shop that made hand-knit sweaters and other clothes as per the need of Alaskan.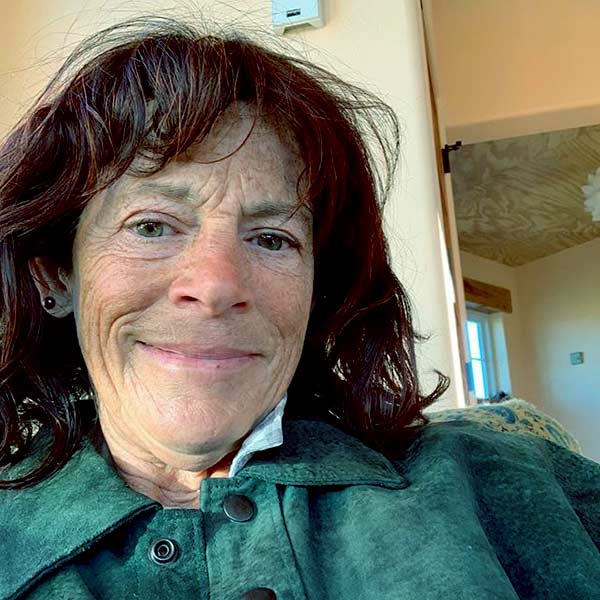 Being a perfect Alaskan-like-person, now, Bonnie is a cast of American Discovery series "Alaska; The Last Frontier" where she presents herself together with her husband and other Kilcher family.
Like her husband, Bonnie is also talented in various activities among which, singing is one. In 2015, Bonnie Dupree and Atz Kilcher even released an album called "Good Old-Fashioned Ways".
Bonnie Dupree Net Worth.
The 65 years old nature lover, Bonnie Dupree is a cast, in the American discovery series "Alaska; The Last Frontier" features alongside her husband Atz.
The series is not only their income source but what they earn from there is huge. She and her husband Atz's net worth is projected to be $7 million.
Besides, the Kilcher family owns real estate holdings whose value is around $3.6 million and also 613 acres of land near the homestead. According to the locals, they can claim further 207 acres in and around the city.
Bonnie Dupree's First Husband Doug Schwiesow.
As most of the audiences know, she is married to a famous Alaskan folk, Atz Kilcher but is he the only husband to Bonnie?
No, before Atz, Bonnie was married to Doug Schwiesow who was also her boyfriend back in days. They ran a pleasing married life. The couple used to explore the world together.
Bonnie and Doug were so much into living in the natural conditions that they moved in Tipi, in the wilderness near Homer, Alaska carrying nothing but a loft and a wood stove with them.
Unluckily, the marriage didn't sustain due to the illness that her first husband Doug Schwiesow had. During the treatment process, Doug died. In between, Bonnie Kilcher had two beautiful children Karl and Hannah with her first husband.
https://www.instagram.com/p/BzCs0yQlTGl/
After her first husband died, she moved to homestead in Alaska in a bid to explore the world where she found her present husband Atz Kilcher. With the day passing, Bonnie and Atz got married. This marriage was not the first marriage of Atz either.
Yes, that's right, Atz was married to his ex-wife Lenedra Caroll and shares 3 children as well: Shane Kilcher, Jewel Kilcher and Atz Lee Kilcher.
Doesn't matter since the things are going well with Atz Kilcher and wife Bonnie Kilcher and lives happily sharing common roof in Alaska.
Bonnie Height and Weight.
Data regarding Bonnie's height and weight is yet to find but observing her appearance, she obtains a pair of light brown eyes and short red-black hair.
Atz Kilcher's Wife Bonnie Kilcher Dupree Wiki Info.
Having her immense love towards nature, Bonnie Dupree also loves to capture them in a photo and post it on social media. Therefore, Atz Kilcher's current wife Bonnie Dupree has her official account for several social networking sites such as Facebook and Instagram.
Bonnie's total followers on Instagram is 19.2k whereas 3.3k followers on Facebook.
Bonnie Dupree's first husband Doug Schwiesow died because of illness.
Atz Kilcher Is Her Second Husband
She Is One Of Of The Crew Members Of "Alaska; The Last Frontier".
| | |
| --- | --- |
| Full Name: | Bonnie Dupree-Kilcher |
| Age: | 65 years |
| Birth Date: | February 05, 1954 |
| Birth Place: | New York, USA |
| Nationality: | USA |
| Ethnicity: | English |
| Profession: | TV Personality |
| Spouse: | Atz Kilcher |
| Net Worth: | $7 Million |
| Height: | -Not Known |
Originally posted on October 9, 2019 @ 9:10 am