Sig Hansen, whose full name is Sigurd Jonny Hansen, is an American ship captain and a television personality, author, and voice actor. Sig comes from a lineage of Norwegian fishers as his father and grandfather were opilio crab fishermen. He speaks fluent Norwegian. Sig was born in April 28th, 1966, in Seattle, Washington, USA, and is almost 54 years old. Continue reading to know Sig Hansen's Net Worth in 2020.
He is best known for his work on the reality series Deadliest Catch, which airs on the Discovery Channel. The reality show follows a fleet of crab fishing vessels on the tumultuous waters of the Bering Sea in their seasonal search for king crabs and opilio crabs. Sig made his television debut in 2006 as the captain of the Northwestern and is still on the show "Deadliest Catch", which is now in its 16th season.
Sig's fishing career started at the young age of 14 years as a part-time deckhand aboard his father's boat, and after high school, he took up the full job time. He became a relive skipper at the age of 22, and when he was 24, he took over running the Northwestern.
Since Sig became the full-time captain of the Northwestern, the safety record of the ship is nearly impeccable. No deaths or serious injuries have happened under his watch. Under his command, the Northwestern also won the 2005 king crab season and the 2006 opilio crab season with the highest catch in the fleet of the Deadliest Catch.
His Team.
Sig works with his two younger brothers, Edgar, who is the deck boss, and Norman Hansen, who is a deckhand. He also works with his daughter, Mandy Hansen who is a captain in training aboard the Northwestern. Sig's career has had some hurdles too.
He suffered a heart attack in the 2016 onset of the Deadliest Catch. He then suffered another one in October 2017, which saw him sit out the 2018 king crab season. Sig returned on season 15 after getting medical clearance to do the show.
He is an Author.
Sig Hansen published his book, North By Northwestern: A Seafaring Family on Deadly Alaskan Waters, in March 2010.  He co-wrote the book with Mark Sundeen.
The book went on to become a bestseller on the New York Times list and the Wall Street Journal. The Deadliest Catch Cast also lent his voice to the Disney Pixar movie, Cars 2, for a boat named Crabby. Sig was also a guest on The Tonight Show With Jay Leno in April 29th, 2010.
He also participated in season 14 of Donald Trump's show, The Celebrity Apprentice. Sig Hansen became an inductee in the Scandinavia-American Hall of fame in 2014
https://www.instagram.com/p/BWvdsl-H9PH/
Sig Hansen's net worth.
His income can be attributed to his role in the series Deadliest Catch, his earnings from crab fishing, book sales, and the movie he voice acted in. Also, Among all the fishers, Sig is one with the longest experience n the filed. He is seen winning many competitions bagging prizes, which ultimately adds up in his income. Sig Hansen's Net Worth is $5 Million as of 2020.
Sig Hansen's wife.
Sig is happily married to June Hansen, who has two daughters, whom Sig adopted upon marrying her. His daughters' names are Mandy Hansen and Nina Hansen. Mandy is currently a captain in training aboard the Northwestern, their family crabbing boat. Sig and June have a tight-knit family.
They love traveling together and love visiting Disneyland and Vegas. Mandy Hansen posts photos of her with her parents and sister traveling.  Sig also has an estranged biological daughter, Melissa Eckstrom, who was born in 1990 during his marriage with Lisa Eckstrom. Sig had married Lisa in 1987.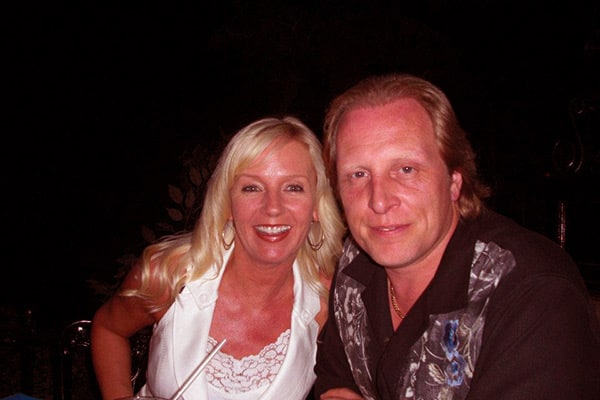 June Hansen Bio.
June Hansen is an American-born tv personality and a wife to Captain Sig Hansen of the Deadliest Catch. She occasionally appears on the show with her husband. Sig Hansen's wife June is also a star in Josh Taylor's show, Prom Date. June lives with her family in Seattle, Washington, USA. June is also a grandmother to her older daughter's son, Jaxsen.
Sig Hansen's Wife June Hansen's Cancer Diagnosis.
June Hansen was diagnosed with cancer in July 2019. June called her husband on the phone, when he was at sea in their boat, to give him the devastating news. She rarely called her husband when he was out in the Bering Sea unless it was very urgent.
Sig was unable to talk to her at first because he had to maneuver his boat around some rocks. His daughter, Mandy, stepped in to relieve him when it was safe to do so, after which Sig proceeded to call his wife back. Sig revealed to the cameras his wife's cancer diagnosis. He was captured by the cameras crying and visibly disturbed by the news.
Sig Hansen's Daughters.
Sig Hansen is the proud father of his two daughters, Nina and Mandy Hansen. He adopted his lovely daughters after he married their mother, June Hansen. He loves spending time with his daughters and enjoying visits to Vegas and Disney Land.
His daughter, Mandy, is a trainee on the Northwestern, soon to become a captain, where she relieves her dad from the helm when a need arises.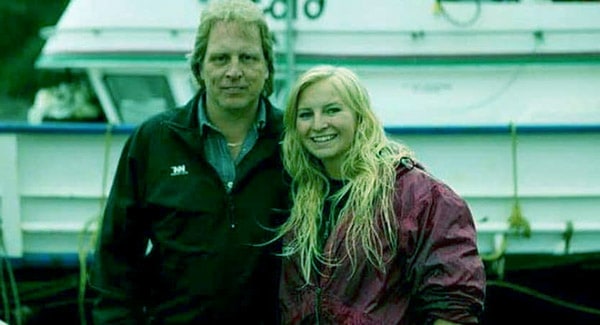 Surprisingly, Mandy got married to her father's deckhand, Clark Pederson in a colorful wedding that saw her dad, Sig, walk her down the gangway of the Northwestern.
The wedding featured some Norwegian traditions such as Norwegian regalia worn by her mum and aunt. Nina Hansen, the older of the Sig's daughters, happily welcomed her son, Jaxen, into the world in June 2017, making her father and mother proud grandparents.
Sig Hansen's estranged biological daughter, Melissa Eckstrom, files a lawsuit against him.
Sig Hansen had married Lisa Eckstrom in 1987, and they later had a daughter together. His marriage with Lisa was a troubled one. The cracks in the former couple's marriage began to show when his biological daughter, Melissa Eckstrom was born in 1990 after Lisa Eckstrom told Sig that he was not Melissa's biological father.
Sig did a paternity test and proved that he was Melissa's biological father. When his daughter was two, Lisa accused Sig of sexually assaulting his daughter. The accusations were debunked after a thorough investigation due to a lack of enough medical evidence.
In May 2016, Melissa, through her attorney, started the process to file a lawsuit against Sig, accusing him of sexually abusing her as a toddler. The superior court, however, instructed that the case needed further review before proceeding as it had already been litigated years before.
Sig Hansen's death scare.
Sig Hansen's health has been a growing concern over the years. In March 2016, he suffered a heart attack, which was filmed on the show, Deadliest Catch. Luckily he quickly recovered and was back fishing the next season.
However, in October 2017, he suffered another heart attack, which forced him to miss the 2018 season of king crab. He again recovered bouncing back to film season 15 after getting good health go-ahead to film the show. He is still on the show, which is now in its 16th season.
Sig Hansen's brothers.
Sig Hansen has younger two brothers, Edgar and Norman Hansen. They both work in Northwestern alongside their older brother, Sig. Norman is a deckhand but sometimes serves as an engineer while Edgar is the deck boss and occasionally serves as a captain. In a shocking revelation, Edgar pleaded guilty for sexually assaulting a teenage girl on September 30th, 2017.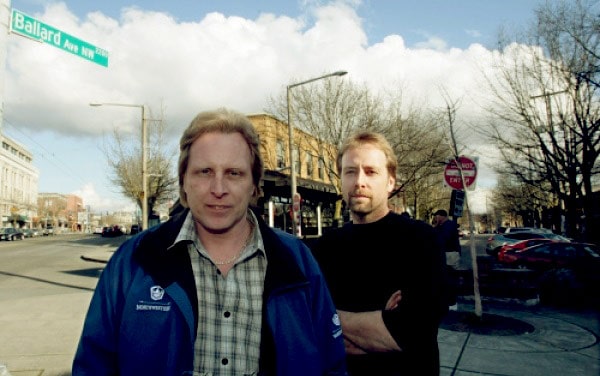 However, Edgar was able to avoid doing time behind bars after a plea deal was reached. He instead was given a 364-day suspended jail sentence and was ordered to pay $1,653 as court fines and fees. Hansen was also ordered to undergo a sexual deviancy evaluation and treatment program and give the authorities his DNA sample.
| | |
| --- | --- |
| Full name | Sigurd Jonny Hansen |
| Age | 53 years old. |
| Date of Birth | April 28th, 1966 |
| Place of Birth | Seattle, Washington, United States |
| Profession | Reality tv personality, ship captain, fisherman, actor, and author |
| Net worth | $5M |
| Partner | June Hansen |
| Kids | 3 |
| Nationality | American |
| Ethnicity | Caucasian |
| Zodiac Sign | Taurus |
| Parents | Sverre Hansen (father) Mother (unnamed) |
Originally posted on April 16, 2020 @ 7:12 pm