Edgar Hansen is a Seattle native who works as an engineer, deck boss, and television personality. He is the brother of Sig Hansen, a captain aboard one of the boats that sail across Alaska. Edgar and his brother both featured on the Discovery Channel Show.
He is a man with Norwegian roots, and as such, fishing runs in the family. Both his father and grandfather were well known for their crab fishing exploits in Alaska. Recently, fans recognized that Edgar Hansen has been inconspicuous lately. Find out what happened to Edgar Hansen on Deadliest Catch as we investigate.
Who is Edgar Hansen?
Edgar Hansen is a reality star who once graced our screens by appearing on the Deadliest Catch. The show follows him and other fishers as they look for the valuable Alaskan crab. It is not an easy job and requires the strongest of wills. The show is in its 17th season currently. Fans were first introduced to Edgar and the crew back on April 12th, 2005. Not a lot of shows enjoy a 15-year run, so this is a mark of its quality.
Edgar is one of the longest-running cast members. He was featured in over 162 different episodes before he stopped showing up. Edgar Hansen is a third-generation fisherman. It is a skill he was taught right from the onset. Edgar did not even go to formal school. He was instead taken out to fish alongside his brothers Stig and Norman Hansen.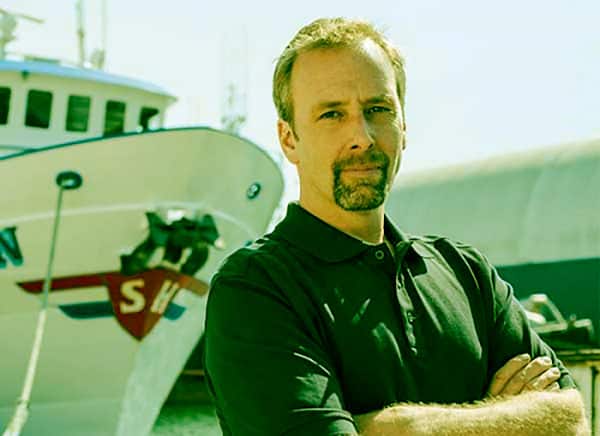 When he turned 18, Edgar was brought on to work on the family boat, 'the F/V Northwestern.' He replaced his brother Stig as the boat's main cook. Eventually, he was promoted to the position of a deckhand. Edgar has spent years out in the sea, picking up different skills in the process.
What happened to Edgar Hansen from Deadliest Catch?
Back in July 2018, fans of the Deadliest Catch received the shock of their lives when Edgar Hansen admitted to sexually assaulting a teenage girl. According to reports, he had coerced her into touching him, while also doing the same. His lawyers advised him to take a plea deal, which he ultimately did. As part of the agreement, Edgar agreed to plea guilty to a fourth-degree assault charge. While he was fortunate enough to avoid jail time, he received a 364 day suspended sentence, as well as two years' probation.
The judge also ordered him to pay various fines that surpassed the $ 6K mark. Edgar was additionally ordered to take a sexual deviancy test and medical treatment, after which he was required to present DNA evidence. If he met all of the prosecution's demands, then they promised that they would not prosecute Edgar even in the future.
https://www.facebook.com/northwesternedgar/photos/a.10152135436740986/10152752121730986/?type=3&theater
Further reports on the incident revealed that the assault occurred back on September 30th.  They two were in Washington at the time, more specifically in Snohomish County at his local home. The 16-year-old girl in question told her therapist that Edgar not only kissed her but also touched her genital area.
What is Edgar Hansen doing now? Where is he?
After Edgar Hansen from Deadliest Catch was charged with sexually assaulting a minor, Edgar Hansen completely dropped off the face of the planet. It is not surprising as his admission was bound to result in criticism and ire. The internet is an unforgiving place, especially for child sex offenders.
His last Facebook post was on May 17th, 2018, and since then, there hasn't been any activity on his account. Likely, he is still laying low; this was made evident after he did not feature in the 15th season of the Deadliest Catch. Instead, fans noticed that his brother Sig's daughter replaced him.
https://www.facebook.com/northwesternedgar/photos/pcb.10155441144365986/10155441137200986/?type=3&theater
The Discovery Channel also cut him off from the show entirely. He was not featured in any of the commercials or new promotion video. Edgar appeared on a post released by his niece back in October. At the time, they were aboard their family boat. What this tells us is that he still works as a deckhand.
Will Edgar Return return to Deadliest Catch?
A quick answer to this is no. The reason being that the Discovery Network will not want to associate with someone who has been accused of sexually assaulting a minor. There is simply no way of coming back from something like that.
Discovery would not risk their reputation by bringing back someone who was prosecuted for sexual assault. The public backlash might have crippled their good name entirely. So we can conclude that Edgar Hansen will not be returning to the Deadliest Catch anytime shortly. It is most likely that his time on television is over as well.
Originally posted on April 15, 2020 @ 9:13 pm