Duane Chapman is an American actor, reality television personality, and a certified criminal hunter. He has appeared in films such as Sharknado 4. He is perhaps most recognized for his work on the reality series, 'Dog the Bounty Hunter.' Alongside his family, Duane has tracked down and hunted several well-known and wanted fugitives. Duane Chapman has never shied away from controversy. He joined a motorcycle gang when he was only 15. Back in 2007, he also found himself immersed in controversy after a few racial outbursts. Know more about Duane Chapman's children in the next few paragraphs.
Duane Lee Chapman Children.
The 67-year-old reality star has been married to five different women throughout his life. Not surprisingly, this resulted in Duane Lee Chapman having a lot of children. In total, Dog the Bounty Hunter has 13 kids to date.
These are Duane Lee II, Leland Blane, Zebadiah, Wesley, James Robert, Barbara Katie, Tucker Dee, Lyssa Rae, Bonnie Joanne, Garry, Cecily Barmore, Dominic Davis Chapman, and Christopher Michael Hecht.
Duane Lee II Chapman.
Dog, the bounty hunter's eldest son, is Duane Lee Jr. He was born on January 21st, 1973, in Pampa, Texas, to Duane and his first wife, La Fonda Sue Darnell. As we write, he is 47 years old. His educational background includes a stint at Rampart High School.
Growing up, Duane did not spend much time with his father as Dog was in prison at the time. This led to his mother divorcing his father and moving on to another man. It caused Duane Lee Jr. to develop a bit of a rebellious attitude, which inevitably translated into a life of crime.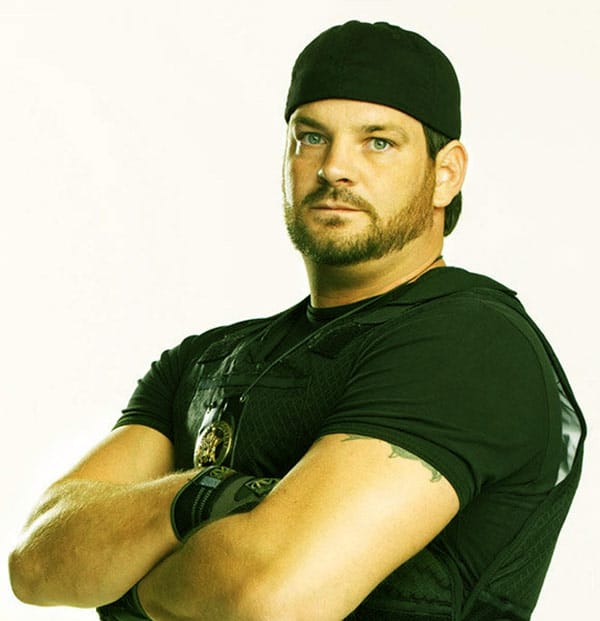 He was removed from his mother's care and sent to foster care. Duane Lee, Jr. eventually reconnected with his father, who was granted full custody later on. He went on to follow in his old man's footsteps and become a bounty hunter.
This was at the company Da'Kine Bail Bonds which his family set up in Honolulu. Duane Lee later made his television debut back in 2005. This was on the reality show 'Dog the Bounty Hunter.' His eight-year run on the show saw him appear in a total of 87 episodes. Most people will be surprised to learn that Duane Lee Jr. Additionally worked as a financial and retirement consultant back in Colorado.
Duane was also married to a woman named Teresa R Roybal, with whom he had one son. This was Dylan Chapman. While he was married to Teresa for ten years, he helped raise the three children she had had with her first husband.
These were Jasmine, Jody, and Jennifer. Duane stayed in all of his children's lives long after he had divorced from Teresa. Presently, he lives in Florida, where he still carries on with his family's proud tradition of Bounty Hunting.
Leland Blane Chapman.
Leland is the second child of La Fonda Sue and Duane Chapman Sr. He was born in Groom, Texas, back on the 14th of December 1976. This makes him 43 years old as of 2020. His life was turned upside down when he was only 7 months old, as his father faced the prospect of some serious jail time.
As a result, his mother opted to keep Leland and his older brother Duane as far away as she could from their father. The two did not reconnect until several years later when his father finally gained custody of both him and his brother.
Leland is a natural-born fighter. His love for fighting got him into trouble quite a few times when he was young. However, by the time he turned 17, he transferred all of his energy and aggression to an MMA ring. Leland became a professional boxer and fighter.
Unfortunately, a knee injury forced him to step out of the ring much earlier than he had intended. This led him to venture into the family business. He joined his father and brother at Da'Kine Bail Bond.
The A&E network eventually approached Leland and his family and offered them their spot on the network. Leland has featured on 135 episodes on Dog the Bounty Hunter. This comes after working with the network for over a decade.
After both he and Duane jr. had a falling out with their then stepmother Beth, the pair went into business together. This came in the form of Kama'aina Bail Bonds. Back in 1995, he tied the knot to a woman named Maui Chapman in Hawaii. The two stayed married until the 21st of April 2005, when their divorce was finalized. Leland and his ex-wife have two children together. These are Cobie and Dakota Chapman.
Zebadiah Chapman.
Duane's third child came with his second wife, Ann Tegnell. This was Zebadiah, who was born on New Year's Day in 1980. Unfortunately, he was only alive for less than a month before he succumbed to illness. He passed away on the 31st of January the very same year.
Wesley Chapman.
Ann Tegnell and Duane Chapman's second child is a son named Wesley. The 39-year-old Denver native came into this world on November 14th, 1980, back in Colorado. Wesley is a television personality, award-winning motivational speaker, writer, business expert, and humanitarian.
He had a brief stint on television, having featured in a few episodes of Dog the Bounty Hunter. However, Wesley Chapman did not follow in his father's footsteps. Instead, he went on to become a respectable entrepreneur and even founded a non-profit organization called A Human Project. Wesley was only a year old when his parents separated.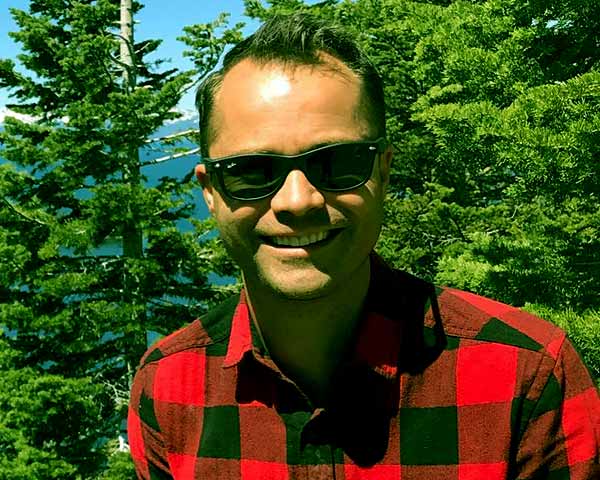 As a result, his father, Duane, was detached from his life for a while. His mother remarried. This led to some dark days for Wesley as he was abused by his stepfather. It led to some mental issues which prompted him to contemplate suicide. Ann Tegnell would leave him at a hospital and permanently walk out of his life. After this traumatizing incident, Wesley went on to live with his grandmother. By the time he was eight years old, his grandmother's health had started to deteriorate. Wesley ended up having to take care of her.
At around the same time, he decided to launch a flower selling business. Two years later, and he was developing software that was helping in the medical field. Since then, Wesley has gone on to work with reputable tech companies like Microsoft and Apple.
Since then, he has accrued an impressive net worth of $ 3 million. Wesley Chapman is married to Jodie Chapman. The two walked down the aisle on August 27th, 2018. Before he tied the knot, Wesley had children from previous relationships. These were Peyton and Chloe Chapman.
Due to some of his gruesome life experiences, Wesley Chapman has gone on to become an inspirational, motivational speaker. He has helped kids who were sexually abused to speak about their experiences.
James Robert Chapman.
Duane Chapman had three children with his second wife, Anne Tegnell. Their last born was a son they named James Robert Chapman. He was born on the 2nd of March 1982, and just celebrated his 38th birthday a few weeks ago.
Like most of his siblings, James is a native of Denver, Colorado. James and his older brother had a fairly rough childhood. After their parents separated, he was raised by his stepfather, who ended up abusing both of them.
Their father Duane was no longer in the picture, and therefore the boys had no one to turn to at the time. Anne Tegnell was no help at the time, as she was an unfit mother. She proved this after she abandoned Wesley at a hospital when he was only six, forcing the boy's grandmother to step in.
Not much information is available regarding James Robert Chapman's life after his mother, Anne took off. Unlike some of his siblings, he did not reconnect with his father, Dog the Bounty Hunter.
Consequently, we did not get to see him feature on the family's popular reality show, or even join their bounty hunting business. All we were able to uncover was the fact that he still tries to stay in touch with a few of his siblings.
Barbara Katie Chapman.
Barbara Katie is the first child that Duane Chapman had with his third wife, Lyssa Rae Brittain. A remarkable detail about her parent's relationship was the fact that Duane offered Lyssa Rae money to bear him children. After she agreed, Barbara Katie was born on June 8th, 1982, in Denver, Colorado. Barbara's life was full of controversy and trouble.
The people she dated usually ended up getting her into a world of trouble. As such, she constantly found herself in trouble with the law. She dated a man named Travis Mimms for a prolonged period. While they were together, they had a son. He came into this world back in 2002 in Alaska and is presently 18 years old.
Barbara, unfortunately, passed away at the age of 23. This was after a car accident that occurred the Friday before her father got married again. This happened on May 19th, 2006. According to police reports, Barbara and a friend were driving a stolen car when it went off-road, rolled, and hit a few trees in the process.
Reports suggested that they died on impact. The police also reported that Barbara and her friend had tried to use a stolen credit card to book a room at a nearby resort. Later toxicology reports suggested that the two might have been intoxicated at the time as well. Duane Chapman got the news right before he was set to get remarried. After consulting his minister, Duane decided to ahead with the wedding.
Tucker Dee Chapman.
Duane Lee and Lyssa Rae Brittain's second child was a son named Tucker Dee. He came into this world on September 8th, 1983. The 36-year-old television personality is a native of Denver, Colorado. Like some of his siblings, Tucker Dee experienced his fair share of trouble with the police.
When he was just 18 years old, Tucker Dee faced a twenty-year prison sentence after he was charged with armed robbery. Luckily for him, he was released on parole after only serving a fifth of this sentence. Since then, Tucker went on to help with his family's bounty hunting business. What followed next was a few appearances on Dog the Bounty Hunter as well as a few other reality shows.
In 2007, Tucker Dee thrust his family into the spotlight after he sold a certain audiotape to the National Enquirer, a news agency. The tape featured a conversation between Duane and his son.
On it, Duane was very agitated and annoyed at the fact that his son was dating an African American woman. He was even heard using the 'N' word several times. Once the tape got out, Duane Chapman's show was canceled, and the relationship between him and his son Tucker grew strained. Duane faced heavy criticism after the incident; he had to take a break from television even after issuing an apology.
Sources say that Tucker Dee was offered $ 15,000 for the audiotape that almost entirely sunk his father's career. The fact that he took the money in the first place was no surprise as his father had used racial slurs against a woman he was dating at the time. The two's relationship had also been affected after Duane split up from his mother, Lyssa Rae. Presently, Tucker Dee is not married, nor does he have any children.
Lyssa Rae Chapman.
Baby Lyssa is the third child of Lyssa Rae and Duane Chapman. She was born on the 10th of June 1987 in Denver. Lyssa Rae is a former bails bondswoman, reality television personality, bounty hunter, and entrepreneur. Alongside her family, she worked at Da'Kine bails bonds. They went around the country, tracking down people who had skipped out on their court appearances. This saw her star alongside her siblings on the A&E network's Dog the Bounty Hunter.
Growing up, Lyssa spent a significant amount of her early childhood under her father's care. She was however, relocated to Alaska to live with her mother after she turned 10. Lyssa would not see the older man for another six years. She became a teen mom, aged just 15. Her daughter, Abbie Mae, came into this world on June 11th, 2002. This was just a day after her mother's birthday. Controversy followed her birth as her father was a 24-year-old man.
Consequently, the man was sentenced to prison for statutory rape. After her daughter turned seven, Lyssa Rae married Brahman Galanti in Hawaii. This was on the 20th of February 2009. Lyssa separated from her husband two years later; this came after she had been arrested for assault on a police officer and property damage.
Her life is full of ups and downs, and it, therefore, came as little surprise when she published an autobiography. It was titled 'Walking on Eggshells: Discovering Strength and Courage Amid Chaos' and released on the 7th of May 2013. She worked closely with a woman named Lisa Wysocky to write the book.
Lyssa completely stepped away from reality television after Dog the Bounty Hunter was canceled the first time. Since then, she went on to date Leiana Evensen. In addition to owning a business together, the two are also engaged to be married.
Bonnie Joanne Chapman.
She is the first child of Duane and his fifth wife, Beth Smith. Bonnie Joanne Chapman came into this world on the 16th of December 1998 back in Denver. As we speak, she is 21 years old. Bonnie is a fairly beautiful woman. She stands at an impressive 5 feet 5 inches. Bonnie is not only a television personality but also a working television producer and makeup artist.
From 2003 right up to 2013, she starred alongside her family on a popular reality television show. She is credited with having appeared on 29 episodes in total before the show was canceled after her father's leaked racist outburst.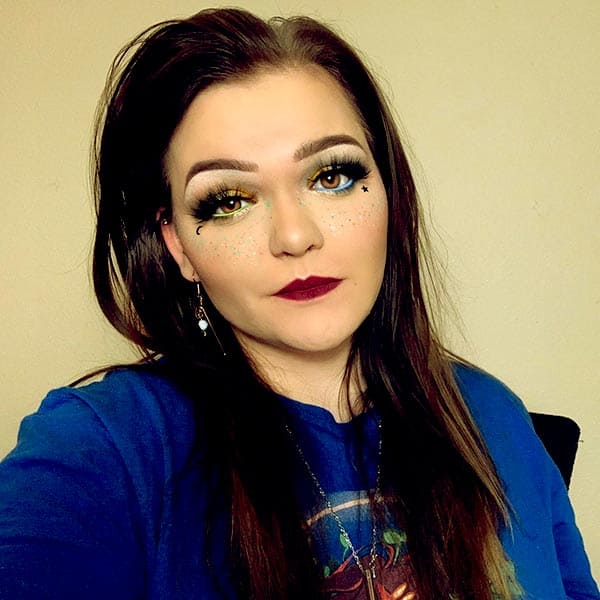 Since then, she has gone on to produce her father's current show, Dog and Beth: On the Hunt. As such, Bonnie has an estimated net worth of $1 million. In regards to her educational background, Bonnie Joanne attended the Sacred Hearts Academy.
A quick look at her Instagram account also showed that she is fairly popular. Bonnie has over 126,000 followers on this platform. She is a makeup lover. Bonnie has several posts that feature quite a few makeup tutorials. She is also a pet lover with two dogs and a cat. Last year around October, Bonnie Joanne was hospitalized for a few days.
While she documented her recovery on her Instagram page, she did not tell fans exactly what health complications she was suffering from. Notably, Bonnie was hospitalized a few months after she lost her mother, Beth Chapman, after a prolonged battle with cancer.
Garry Chapman.
The youngest son of Duane and Beth Chapman is Garry Chapman. He was born on the 7th of February 2001 in Honolulu, Hawaii. This means that he turned 19 years old a few weeks ago. Garry worked as a bounty hunter at his father's business, Da'Kines Bail Bonds back in his hometown. He accompanied his father and mother across the country as they tracked down some of the most renowned criminals.
This work came naturally to Garry as he was very athletic back in high school. Garry and his family recently appeared on the reality show, Dog and Beth: On the Hunt.
So far, he has featured on two episodes. Before this, he was also a part of the reality series 'Dog the Bounty Hunter', where he was part of 28 episodes. You'll be surprised to learn that Garry Chapman was only two years old when he first featured on television. Besides being a television personality, Garry also worked as a scuba-diving instructor.
Garry cuts an impressive figure, standing at 6 feet 2 inches tall. He has had to deal with quite a bit of tragedy already, despite being only 19. The teenage bounty hunter lost his mother just last year. She had been dealing with cancer for a very long time.
Cecily Barmore-Chapman.
Cecily is the daughter of Beth Chapman and her first husband, Keith A. Barmore. She is 26 years old at the moment and celebrates her birthday on the 19th of June. After her mother married Duane Chapman back on the 20th of May 2006, he officially adopted her.
As a result, Cecily became her daughter. Her educational background includes a stint at the Sacred Heart Academy, which she attended alongside her adopted sister, Bonnie Joanne. Cecily blossomed into a popular television personality as she featured on both On the Hunt and Dog the Bounty Hunter.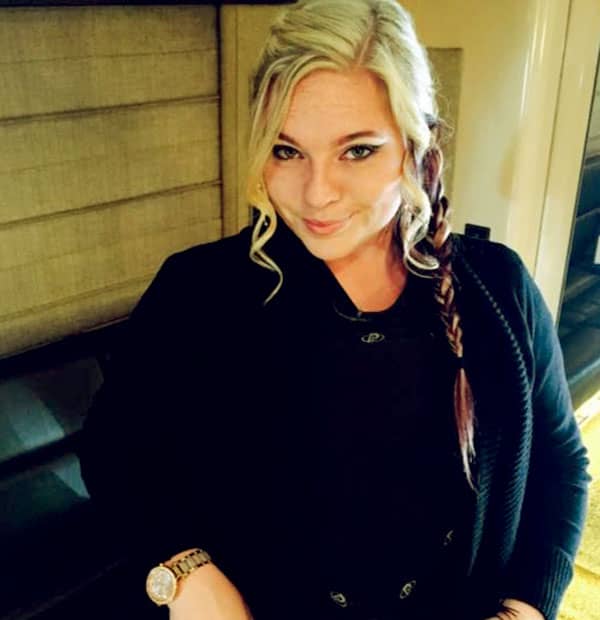 The latter saw her star in over 20 episodes. Cecily also accompanied her mother and Duane during their hunting trips. Cecily and Duane have grown very close over the last few years. This is evident on her Instagram page, where she has over 190,000 followers. We also learned that she is involved in a relationship presently. Her boyfriend's name, however, remains a mystery. After Cecily's mother passed away, Dog the Bounty Hunter is the only parental figure left in her life.
Dominic Davis Chapman.
When Duane Chapman's wife Beth was 17 years old, she had a son named Dominic Davis. Because she was unable to take care of her son, he went into the system and was bounced around various foster homes.
As such, not much is known about Dominic, save for the fact that he was born back in 1985. After Beth married Duane, he helped her track down her son. As was with the case with his sister Cecily, Duane Chapman also considers Dominic as family.
Christopher Michael Hecht.
Christopher Michael came into this world back in July 1969 in Colorado. He is the son of Duane Chapman and a woman named Debbie White. Surprisingly, the 50-year-old television personality did not get to meet his biological father right up until 1995.
After his mother passed away, Christopher was adopted by Gloria and Keith Hecht. Christopher would not get to reconcile with his father until he was older. He was a full-grown man by then. It is fair to say that they did not get the chance to have a normal father-son relationship.
Originally posted on March 22, 2020 @ 8:20 pm