Mandy Hansen is a media personality known for her work in the reality series, Deadliest Catch. She is a captain in training aboard her family boat "The Northwestern," which fishes king crab and opilio crab in the treacherous water of the Bering Sea. Her father, Sig Hansen, is a famous ship captain who became popular on the same reality show.
Mandy was born in 1996 in Seattle, Washington, USA. She is the second-born daughter of June Hansen, her mother. Her older sister is named Nina Hansen. She and her sister were born from their mother's previous relationship, but when her mother got married to Sig Hansen, Sig adopted them and gave them his last name. Mandy also has a step-sister Melissa Eckstrom who is her adopted father's estranged biological daughter.
After graduating high school, Mandy decided to work full time on the Northwestern together with her dad. She works hard, and she occasionally relieves her father from the helm of their ship if need. According to Discovery, Mandy graduated from The Maritime Academy in San Diego and Washington State University and obtained the license and paperwork to operate freighters and ocean liners.
This makes her more qualified than even her father, Sig Hansen, to be captain. Her two uncles Edgar and Norman Hansen, work aboard the ship too. Edgar is a deck boss, while Norman is a deckhand.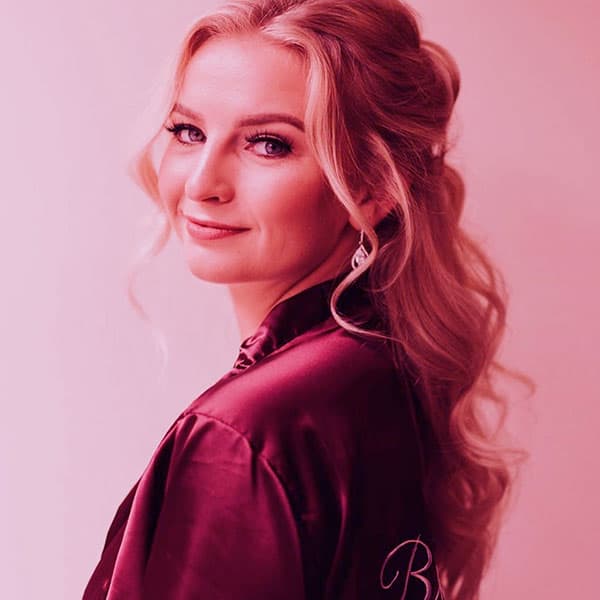 Daughter of Famous Deadliest Catch Cast Sig Hansen.
Mandy Hansen is the daughter of the famous reality tv star, Sig Hansen, who is known for his work in Deadliest Catch, a show that airs on the Discovery Channel. Her father has undeniably played a big role in her career growth.
Sig is the Captain of the ship, the Northwestern, that part of the fleet of crab fishing vessels that is a cast in the Deadliest Catch. Her father comes from a Norwegian Lineage of fishermen. Her grandfather was also a crab fisherman, too, and now she has joined in on the family legacy.
Sig Hansen is not just a one-trip pony. He has many titles under his belt, among them being actor and author. He wrote a book entitled North By Northwestern: A Seafaring Family on Deadly Alaskan Waters in March 2010. Her father co-wrote the book with Mark Sundeen. The book went on to become a bestseller and was featured on the New York Times bestseller list as well as on the Wall Street Journal.
Her father was a voice actor for the movie, Cars 2, where he voiced a ship called Crabby. In April 29, 2010, Sig Hansen was a guest on The Tonight Show With Jay Leno. He was also a contestant in the 14th season of Donald Trump's show, The Celebrity Apprentice. In 2014, Sig Hansen became an inductee in the Scandinavia-American Hall of fame.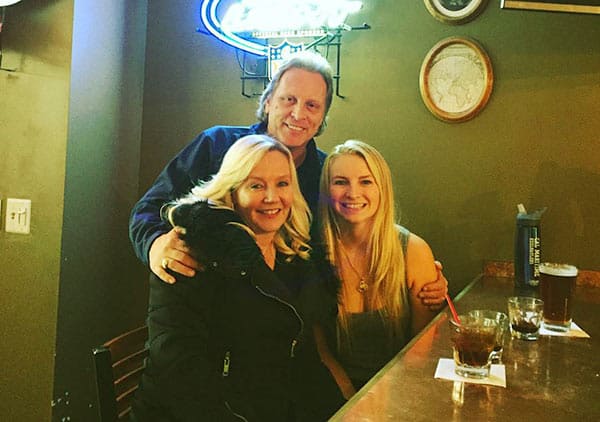 Mandy Hansen's husband.
Mandy Hansen has not only her career to thank the Northwestern for, but she also has her husband to thank it for. Who would have thought that Mandy would have found her husband aboard the Northwestern? Well, that is what exactly happened.
Clark Pederson worked as a deckhand for the Northwestern when Mandy joined the crew. They fell in love and tied the knot in 2014, at the Pacific Fisherman Port.
Captain Sig Hansen walked his daughter, who was wearing traditional Norwegian wedding regalia, down the gangway of his family ship, the Northwestern. Clark Pederson left the Northwestern deck crew and now works at the Shaver Transportation Company and The Columbia River.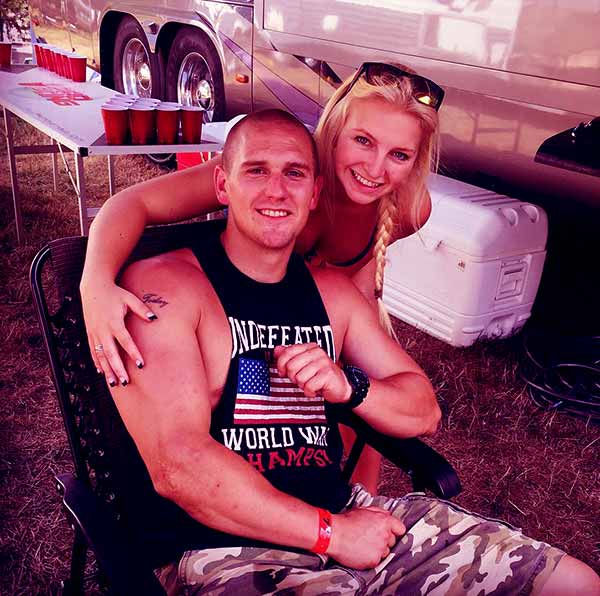 Is Mandy Hansen still married to husband, Clark Pederson?
In early 2019, Mandy changed her as tame back to her maiden name, which brought fans to speculate whether her marriage was in trouble.
However, Mandy and her husband, Clark Pederson, later on, celebrated their second wedding anniversary and posted each other's photos on their Instagram ending the speculation of marriage troubles and are still married to date.
https://www.instagram.com/p/BVOj2HkBcJH/
The Reason Why Mandy changed her last name.
Mandy Hansen changed her on her Instagram page. She removed her last name, Pederson, returning to her maiden name, Mandy Hansen. Her fans and followers were left confused and wondered whether her name change was as a result of trouble in her relationship with her husband, Clark Pederson.
The confusion did not end there. Clark then posted a photo of Mandy while on vacation, with the caption: "My wife, my lady, my world, love you so much!!!" on March 31 and a tag @MandyPedersonNW. The tag, however, led to a 404 error page, which left Instagram users confused if that meant that Mandy and Pederson no longer followed each other.
However, the two are still following each other. The speculation about Mandy's decision to change her name was that because her parents have been battling health conditions that she would soon take over captaining the Northwestern and thus using her Hansen name due to branding.
Mandy Hansen Miscarriage
Mandy and her husband were thrown a curveball by fate after they lost their unborn baby. In February 11, 2019, Mandy revealed that she had miscarried her baby, through a post with a photo of a baby onesie and booties that she had purchased for her unborn child, on her social media with this caption:
"Though I lost you my previous season onboard, I still think about you every day."
The incident happened when she was out fishing. She went on to write,
"Words cannot describe the hurt and the love I still feel for you. May we meet one day little one. Momma's got you in her heart forever and ever."
Her fans showed her massive support, and many of them shared their slew of condolences to her profile.
Mandy Hansen net worth and income.
Mandy is a captain trainee who works on Northwestern with her father, Sig Hansen. They are both in the cast of the hit reality series, Deadliest Catch, which has made them famous the world over. Many sources have estimated her net worth to be $1M.
Her earnings come from being a cast of the Deadliest Catch and from being a crew member aboard the Northwestern fishing vessel.
Mandy and her involvement in the 'Deadliest Catch.'
Mandy debuted in the show, Deadliest Catch in 2009 at only 13 years of age. She appeared in its spin-off, After the Catch. On April 22, 2014, Mandy was promoted to be a deckhand aboard the Northwestern and became an official cast member of the show, Deadliest Catch. Mandy was then promoted to be the right-hand of the ship after a few seasons.
Mandy Hansen Social Media.
Sig Hansen's daughter Mandy Hansen is active on Instagram, where she has 43.9K followers. She loves posting pictures of her dog, her outings with her family and husband, as well as her fishing life aboard the Northwestern vessel with photos of their king crab catch. She is also active on Twitter, with about 13.1K followers. Her Twitter and Instagram handles are @mandyhansennw.
https://www.instagram.com/p/_V_FQTBmxY/
Mandy Hansen Wiki bio and other facts.
| | |
| --- | --- |
| Full name | Mandy Hansen |
| Age | 24 years old. |
| Date of Birth | 1996 |
| Place of Birth | Seattle, Washington, United States |
| Profession | Reality tv personality, ship captain, fisherwoman |
| Net worth | $1M |
| Husband | Clark Pederson |
| Kids | 0 |
| Nationality | American |
| Ethnicity | Caucasian |
| Zodiac Sign | unknown |
| Parents | Sig Hansen (father) and June Hansen (mother) |
Originally posted on April 16, 2020 @ 6:44 pm