Casey Webb is a television host, food enthusiast, and actor. The latter has seen him feature in several national commercials and shows. These include shows like Inside Amy Schumer and Boardwalk Empire. Casey's work in the culinary industry can be traced back to when he was a teenager and took odd jobs in kitchens.
Eventually, he even went on to run a restaurant back in the Jersey Shore. Let us explore all the interesting facts you should know about Webb. Learn about his net worth and wife.
Who is Casey Webb?
Casey Webb is a reality TV host who is the face of the Travel Channel show Man V. Food. The show documents Webb's travels around America. He goes out on the look for different culinary experiences and challenges. Some of his antics have ranged from trying out eating challenges to taking on spicy foods.
https://www.instagram.com/p/B-spPC8AlM_/
Man V. Food first aired on 3rd December 2008. Its debut episode, Amarillo, featured Adam Richman as he went face to face with one of the spiciest burgers ever made! The episodes that followed saw him travel to Columbus, Pittsburgh, Chicago, and even Atlanta.
Casey Webb was brought on in the show's sixth season to freshen things up. The Man v. Food host traveled to Burlington in his debut episode and took on the 3.5-pound breakfast challenge.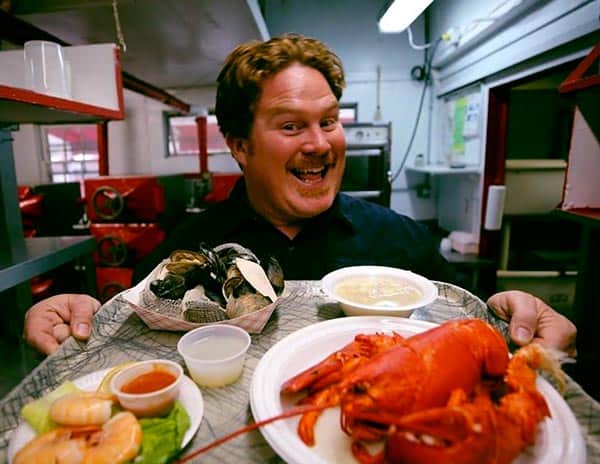 Since then, he has appeared in a total of 54 episodes. Some of the destinations he has toured include Des Moines, Chicago, San Diego, and Orange County.
Casey's other acting and production work have come in projects like Mommy Menthol, Keeping Up with the Greensteens, and The Skull. At the start of his career, Webb was a dishwasher.
How old is Casey Webb?
Casey Webb was born on 27th April 1970 in Little Silver, New Jersey. He just turned 50 years old a few weeks ago. Webb is a dedicated, dependable, and hardworking Taurus man.
Casey Webb's Net worth and Salary.
The Man v. Food new host has spent quite a long time on television. His career has seen him work as both a producer and even as a voice actor in some national commercials. Perhaps his most lucrative deal comes from his work with Travel Network.
It is reported that he makes about $35,000 for every episode he appears in. With over fifty episodes under his belt, we can see that his earnings have surpassed the million-dollar mark. As it stands, Casey Webb's net worth is $16 million.
Is Casey Webb married?
Casey's love life is very puzzling. A few years ago, he broke the internet after posting a picture with Graci Carli, with the hashtag, 'Husband and wife.' The thing is, Graci is already in a relationship, so it puts a question mark on the entire thing.
Before this, he was also reportedly dating Elle Dee. Back in 2012, he posted a picture with her; it featured the two kissing. This relationship, however, did not last.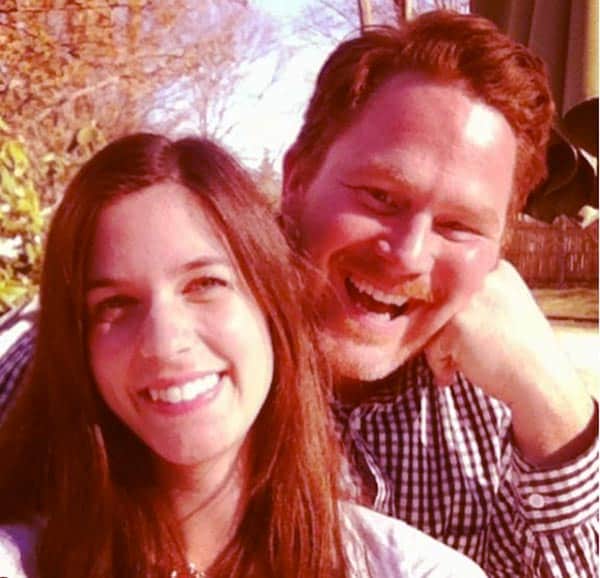 A look at Casey Webb's social media.
Webb is very active on Instagram. Looking at his account, you'll see that he has a following of 15.2K. Most of his posts showcase some of the work that he has done on Man v. Food. He also gives fans a link to the Agoraphobia Film Festival.
https://www.instagram.com/p/BghvcAhFZAL/
Switching focus to his Facebook page, we learned that he has over 3,000 followers. It is also a testament to his love of cooking. His last post saw him visit Margarita Portland, where he tried the Taco Gigante.
Casey Webb wiki-bio.
| | |
| --- | --- |
|   |   |
| Full name | Casey Webb. |
| Age | 50 years old. |
| Date of Birth | 27th April 1970 |
| Place of Birth | Little Silver, New Jersey, USA. |
| Profession | Television personality, Man V. Food host, Actor, Tv Producer. |
| Net worth | $16 million |
| Partner | Under review |
| Kids | N/A |
| Parents | Under review. |
| Zodiac Sign | Taurus |
| Height | 5 feet 9 inches. |
 Despite being born in New Jersey, Casey, later on, made a move to New York to further his career. There is not a lot of information available on his childhood and parents, however. Webb is an avid food lover and has been active in the culinary world since he was 15.
Originally posted on May 16, 2020 @ 8:34 pm