Jake Anderson is a fisherman and reality star on the Discovery Channel. The 39-year old commercial fisherman is also the captain of the famous vessel, 'the Northwestern.' Since his introduction to reality television back in 2007, Jake has starred alongside the likes of Sig Hansen.
Some of his sponsors include DVS shoes. The Northwestern captain reached greater heights after he published an autobiography titled 'Relapse.' So what happened to his father? Where was he found? These are some of the questions we will attempt to answer as we look at Keith Anderson's life.
Who was Keith Anderson?
Keith Anderson was a retired school counselor from Washington. If you are familiar with his name, it is because he was the father of Jakob Anderson. Jake is a reality star on The Deadliest Catch. Jake Anderson's father was married to a woman named Jenna. Keith and Jenna had been married for over 43 years. Besides Jakob, his parents had another child, a daughter named Chelsea Dawn Anderson. Keith was a native of Anacortes.
What happened to Keith Anderson?
On the 6th of January 2010, Jake's family reported his father missing. According to reports, Keith had failed to come home after a planned trip to Snohomish County. What deeply troubled his family at the time was the fact that the retired counselor had never slept out of the house before. So they contacted the police, who later discovered that he was last spotted along the Sultan area.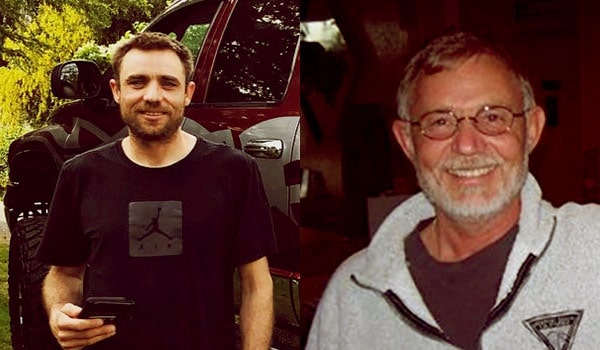 As the days trickled by, police began to unearth evidence of foul play. They first found his phone a few meters away from his home. It was etched in the mud. Next to pop up was his white canopy-topped 1999 Ford Ranger, which was spotted in Skagit County. Despite conducting a thorough and prolonged search, no trace of him was found at the time.
Where was he found?
Everything changed two years later when a random hiker called the police after he happened upon what looked like human remains. The police were immediately on the case, as the area in question was just about a mile off where Keith's pick up was initially located.
They brought in their trained dogs, which were able to unearth several other remains. It was enough for the medical examiner to identify. The police finally informed Jake and the rest of their family that they had found his father's remains.
Originally posted on April 19, 2020 @ 10:22 am