Canadian investor Scott McGillivray is famous as the host and executive producer of the home renovation show, Income Property. He is also an entrepreneur, author, television host, and educator who has previously worked as a judge on All American Handyman and Canada's Handyman Challenge. Continue reading to know Scott McGillivray's wife, Sabrina McGillivary.
Scott is regarded to be one of the top-rated HGTV stars around Canada and the United States of America since 2008. Till the date, Scott has starred in over 400 episodes.
As an entrepreneur, he co-founded of real estate investing company named Keyspire. He is also the CEO of McGillivray Entertainment and McGillivray Group. He motivates and encourages his buyers to renovate and flip the properties. Stay tuned to know Scott McGillivray's Net Worth.
Do you know Scott started his professional television career in 2003 appearing in Debbie Travis' Facelift? He worked in the show as a project manager for around two years before joining From the Group Up with Debbie Travis in 2006.
In the following year, he co-hosted television show Holiday Battle on the Block alongside Kim Myles. He also once guest appeared as a renovator on HGTV's Home To Win in 2015.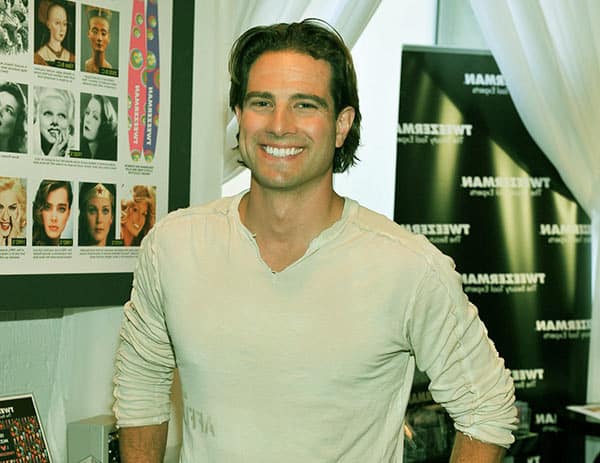 As an author, Scott wrote his first book related to home improvement in 2014 named How to Add Value to your Home. Besides this, he has co-authored a couple of books like The Investors Tool Kit and QuickStart To Cash Flow in 2011 and Cash Flow For Life in 2012.
Scott McGillivray is married to wife Sabrina McGillivray, Their Kids
The 41 years old investor maintains a low-key profile when it comes to his personal life. He likes to keep a private life and barely speaks up about his relationships and affairs.
However, as of now, Scott is a married man and maintains a healthy conjugal life with a wife named Anna Sabrina McGillivray, who is an elementary teacher. Sources confirmed that they first met on the beach while the two were on vacation.
During the time, Scott invited her to join his volleyball game. She declined the request but later again bumped into each other that night. Explaining about the moment, Scott mentioned falling in love with her took only a moment.
The pair did not mention the exact date and details on when they started dating, but sources confirmed that they started dating in the 2000s. After dating for a long time, the pair exchanged wedding vows in 2009 in an intimate wedding ceremony.
As of now, Scott and wife Sabrina McGillivray enjoy a decade long marital life. They are never on the headlines for separation or divorce issues. Despite the busy schedule, the pair manages to spend quality time together.
Scott McGillivray and wife Sabrina has two children in total; both daughters. The name of their daughters is Myah McGillivray and Layla Chloe McGillivray.
Scott McGillivray's Net Worth in 2019
Over a decade long professional career and involvement in numerous fields, Scott has collected a high figure of net worth. But when it comes to the exact figure of his worth, it is not mentioned clearly.
Some tabloids like The Richest and Celebrity Net Worth mention that his worth is $4 million, whereas Wikipedia has mentioned his worth as $100 million. The millionaire enjoys a lavish lifestyle with his wife and kids.
Scott McGillivray earns a hefty amount of money from his business, investments, and renovations. Likewise, endorsements, appearing in the events, and featuring on the magazines are also his sources of income. He once featured as the Sexiest Man of the Week in 2014's People Magazine. Canada's 50 Most Beautiful Stars also listed his name.
Scott McGillivray's House And Cars Collection
At the age of 21, Scott had already bought his first home and renovated it. He was only 23 years old when he owned five rental homes, which later grew up to reach 30 at the time he was 30.
The home renovator, no doubt, has beautifully designed and decorated his house. As per reports of 2017, Scott and his family moved to their new "FOREVER HOME." The pair wanted their house closer to their relatives where they can get more privacy.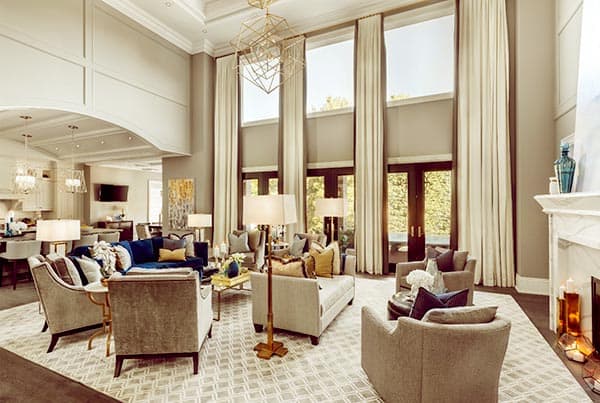 Scott did many renovations to make his home looks much lavish and comfortable. The beautiful mansion consists of a master suite, a playroom for kids, an expansive kitchen, and a workshop for himself. Along with open kitchen joins a cozy living room with floor to ceiling windows, expensive furniture, and fireplace. He even has worked with his wife to design "femme-den" for crafts and projects.
Scott McGillivray and wife Sabrina McGillivray's house is completed with a skating rink in the basement area.
During an interview with The Globe and Daily Mail, Scott mentioned that his last three cars had been BMW 3- series, which costs over $40 thousand.
Besides this, he also owns a 2006 Shadow motorcycle, 2006 Didge Ram truck, and others. Do you know his first car was the 1994 Ford Escort? He bought the blue-colored as his favorite color is blue.
He later added Hyundai Tiburon and Audi A4 worth $39, 200 to his car collection.
Scott McGillivray' Wife, Sabrina McGillivray's Wiki-Biography
Scott McGillivray's wife, Sabrina McGillivray, is an elementary school teacher. She, however, came into fame after tying the knot with the investor. Besides being Scott's wife, she is also recognized for appearing on television series, Moving the McGillivrays alongside her husband.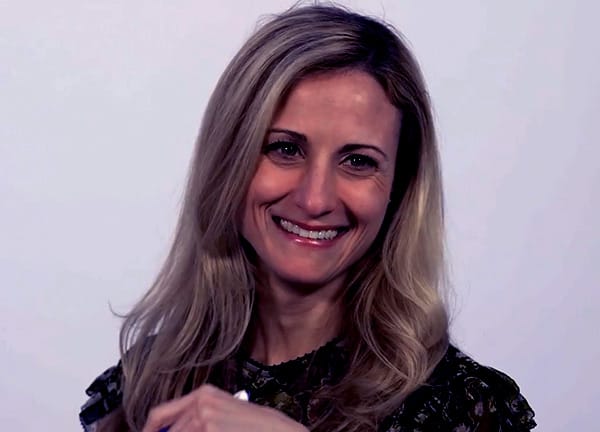 Sabrina, whose real name is Anna-Sabrina Deacetis, was born on 18th October 1978 and is currently 41 years old. She was born in Maple, Ontario. She is of Canadian nationality and belongs to the Caucasian ethnicity.
The name of Sabrina McGillivray parents is father Danny and mother Lucy, who is no more. Her name rose from her parental grandma, Anna. She has a younger sibling, brother Carmen.
Her brother is a certified holistic nutritionist and a personal trainer. He co-owns a fitness center and also works as a manager at the fitness equipment store.
Sabrina McGillivray's Educational Background, Career, And Net Worth
Talking about Sabrina's early life, she was keenly interested in dancing. She trained with choreographer Anne Sprincis at the age of twelve and even passed the Royal Academy of Dance exams. She later turned out to be a dance teacher teaching jazz and tap at the Dansecore, a Sprincis' studio.
Sabrina attended St. Joan of Arc Catholic High School for her high school education and later got enrolled at York University to complete her Bachelor's Degree in Arts. She moved to New York to attend Medaille College to study a Bachelor of Science and Education.
Sabrina McGillivray continued her profession as an elementary teacher even after her husband grabbed a massive success for "Income Property." As of now, she is busy teaching at the York Catholic School District located in Ontario. In school, she mainly teaches third-grade students.
Back in 2006, Sabrina's class was one of the four winners of a region-wife competition, Healthy Lunch Challenge.  She, however, has appeared on-screen alongside her husband. She appeared on Moving the McGillivrays' episode while they were building their dream home.
While talking about Scott McGillivray's wife Sabrina McGillivray's net worth in 2019, she did not mention the exact figure of her worth. But some gossip mongers reported that her worth is around $250 thousand. As per Neuvoo, the average salary of an elementary school teacher in Canada earns $28, 275 per annum in the starting level. As she is an experienced teacher, she receives around $72, 930 per annum.
Scott McGillivray wife Sabrina McGillivray's Social Media Accounts
The 41 years old elementary teacher is not active in social media like Instagram, Twitter, or Facebook; instead, she uses Pinterest daily. As a teacher, most of her boards revolve around her students. She has shown a keen interest in DIY projects and home decors.
Sabrina loves shopping during her leisure period, and her favorite things include shoes, coffee, and chocolate, among many.
Originally posted on December 5, 2019 @ 5:09 pm