From growing up in the farms of West Virginia to one of the prominent influencers in the fashion industry and having a TV series based on his skills, Monte Durham is THE big thing of the fashion world. TV star Monte Durham is the Fashion Director for TLC's hit show "Say Yes to the Dress."
Monte Durham has also featured in many of the magazines. From InStyle to The New York Times, Durham has been the face of many others in the league. The fashion mogul also runs a brand on his name called the Monte Hair Care. Know Monte Durham's Net Worth, and meet his Husband Jakob Evans.
Monte Durham Net Worth. His Salary Details.
Though the exact salary of Monte Durham is unknown, it is clear that Monte rakes in a big amount with his hit Fashion show and his own brand MONTE Hair Care.
Monte Durham started his journey as a personal shopper at Woodward & Lothrop. He was placed in the Landmark store of the chain. People would often come to him and complain him about the difficulty they are facing with their tailor and their hair stylist.
Durham saw this as an opportunity, but he didn't know how to sew, leave apart doing the hair. So Durham went back to school, Arlington's Graham Webb International and there he took an advanced course in London and completed his degree. After completing his degree, he came back to work with Elizabeth Arden at Fairfax Square.
Within no time, the word was out for his skills. Priscilla of Boston started sending brides to Durham. Gradually Monte expanded by adding bridal gowns, make-up, and other accessories.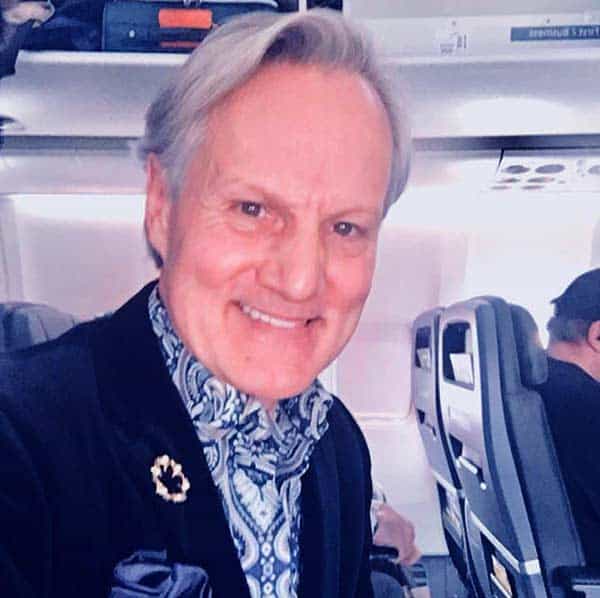 Monte worked with Priscilla for a couple of years. Durham would go around and do shows with their wedding gowns. After Priscilla sold it to David's, Durham got another designer to work with him in New York. Monte Durham's Net Worth is $3 Million.
Monte Durham is Married to Husband Jakob Evans.
After being in a relationship for almost two decades, the gay couple, Monte Durham and Jakob Evans finally tied the knots in October of 2013. Jakob and Monte had been seeing each other since 1994 but were unable to come in public due to the laws of the state.
Expressing his happiness on occasion, Durham said that even a gay couple could get married in the United States of America.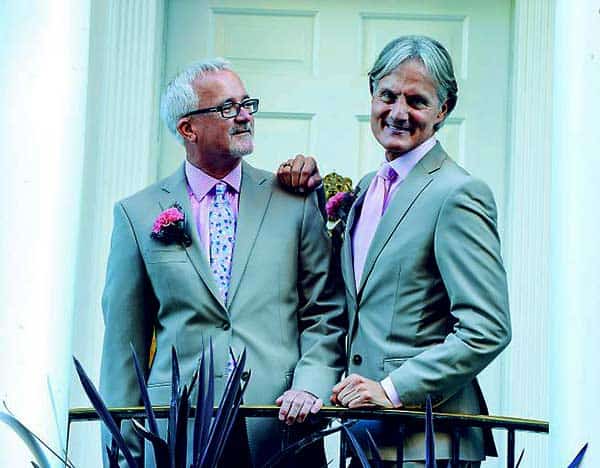 Monte Durham and Husband Jakob Evans then featured on the cover of a popular American magazine, Love. The couple looked happy and can often be spotted together attending several events together, enjoying a blissful life with no signs of cracks in the relationship.
Monte Durham and Jacqueline Kennedy.
Jacqueline Kennedy has had a significant impact on Durham's life. Durham grew up in a family in which both the ladies, his mother, and his grandmother, earnestly loved and adored Mrs. Kennedy for her style.
His mother has had a penchant just like all the women of her time who were deeply impressed by Jacqueline's style. Similarly, his grandmother had a plate with Jackie and John Kennedy featuring on it. As a kid, Durham was always intrigued by who the couple was. Later on, Durham's grandmother passed on these plates to him.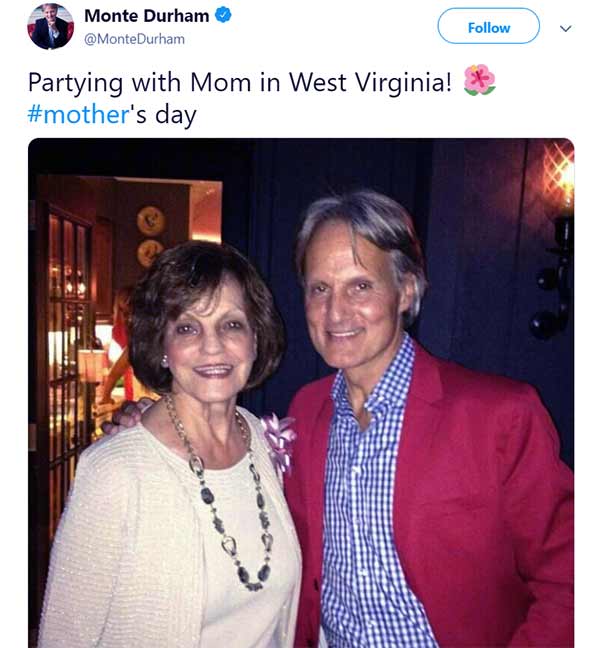 Interestingly Durham is still a fan of Jackie till date. He has a room full of Mrs. Kennedy's memorabilia in his office. From magazines, salt and pepper shakers to dolls, he has it all. Going a step further, Monte Durham also has a replica of Ms. Kennedy's wedding gown
Monte Durham Parents, Family, Siblings, Wiki-Bio, Facts
With three siblings, namely, Linda, Mickey, and Ginger, Monte Durham grew within the modest family. As the kid, he grew up in his grandfather's farm in West Virginia. Since then he has a bit of affection for gardening, and he still maintains a garden set up in his house.
Monte had never expected the phenomenal success he enjoys today, leave aside the career in bride grooming and fashion director he is today. Durham has had a very humble beginning with no such ambitions, the heights that he enjoys today.
The tycoon of the fashion industry currently lives in Washington, D.C. and can be easily spotted in shorts and running shoes on the trail to Mount Vernon or walking with his Welsh terrier, named Nellie Belle.
Monte Durham gives his mother the entire credit for his skills. According to him, his interest in fashion grew up watching his mother emulate Jackie Kennedy's style.
Monte is a family guy and never forgets to wish his parents or others. He tries his best to make the day special for everyone. He has been quite vocal on this on social media platforms where one can easily find his posts on his near and dear ones.
| | |
| --- | --- |
| Age | 62 (September 7, 1956) |
| Net worth | Unknown |
| Spouse | Jakob Evans |
| Kids | None |
| Occupation | TV actor, Fashion Consultant |
| Parents | Charles Buddy and Rose Beatrice |
| Nationality | American |
| Ethnicity | White |
Summary
With all the success, high net worth and loving partner, fashion consultant Monte Durham have had a good life.
Originally posted on March 28, 2019 @ 3:56 pm