Shana Dahan grew up loving the arts. She wears different hats in her life, as a lover of the arts, fashion blogger, TV personality, and a wife. She was not a public figure until appearing on the A&E (TV Channel), "Storage Wars" show. Shana appeared in the show with her friend Edwina Registre as co-buyer. They have been friends ever since their childhood, and you can see these even when they are together casting on the show. They met when in their high school days, as they did their music lessons. After that, they had a very close relation, which has ended up being extended to their personal and business lives. Both share a lot in their career and own lives.
She is an insurance broker, fashion blogger, cum reality TV castor who works extremely hard in all her careers.
Shana is an enthusiast of collectibles, storage units buying and antique collections which she later sells off for a profit. This is what landed her at the Storage Wars TV show.
The following paragraphs get deeper into the life of this professional buyer.
Shana Dahan Net Worth.
Shana Dahan's net worth is not well known, as this has not been documented or spoken about by her publicly. She along with her colleague Edwina Registre have been working very hard in the Storage Wars show where they to bid for storage units.
They must be paid good salaries just like their co-castors who have publicly declared their earnings from the show. Shana also earns an income from her insurance brokerage work, and from her fashion blog with Edwina.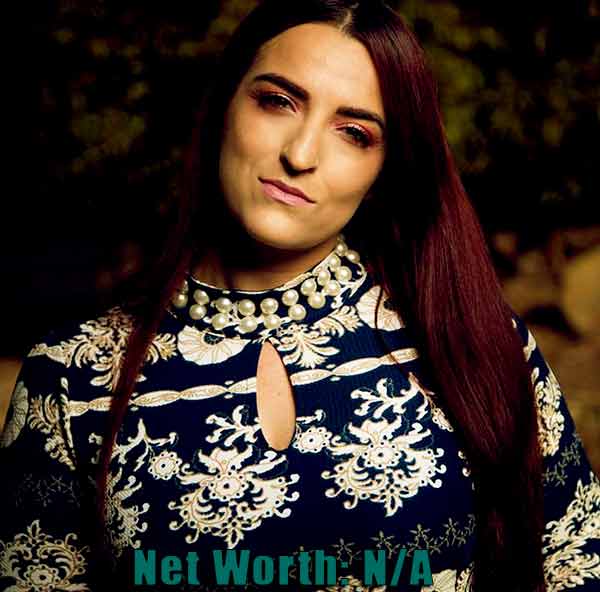 Shana Dahan is expected to keep growing her income and net worth as she continues to participate in the show and as she runs her other enterprises. She still has a long journey to go with the career of hunting treasures, and this may earn her big money in the future.
Career Info.
Shana Dahan loves everything professionally done. She made sure that her education was polished before venturing into any business. Shana graduated from the University of Nevada in Las Vegas with her Bachelor's Degree. Shana Dahan from "Storage Wars" then went on to the University of Phoenix to earn her Master's Degree in Business Administration. She believes in having a good education, so as to learn the skills to run a business.
Shana Dahan went to try her hand in a TV career together with her high school friend, Edwina Registre. They both started featuring on the Storage Wars show on November 8, 2017
Shana first met Edwina Registre in a school bus, where they sat next to each other as they went to attend a high school orchestra. They struck a cordial conversation as youngsters. The conversation led to many more meet-ups, that ended up with many ideas of what they could do together while in school and after.
They now work as insurance brokers as their day job, and as second-hand items collectors in their part-time. This is the job that has brought them together into Storage Wars.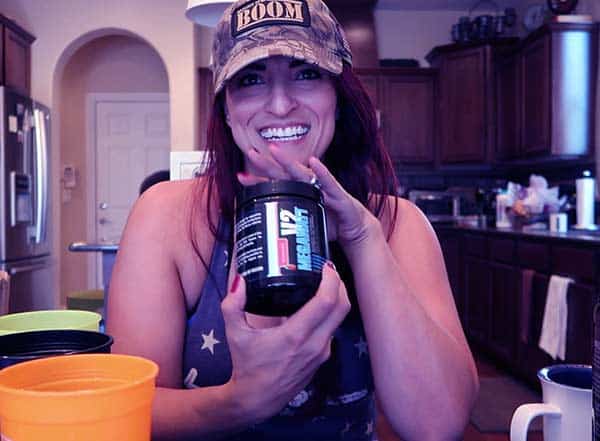 The two ladies from Las Vegas are quite fun to watch them on the show as they calculatedly bid for storage units. They have been nicknamed as "Thrifters Anonymous."
The newcomers have a unique way of getting their collections in what they call "new vintage," and this has enabled them to locate outstanding collectibles.
With about 32k subscribers on YouTube where they run a video channel called "Shenanigans." they have a huge online following on social media. They have recorded videos of themselves hunting for items in thrift stores together. They are just passionate about hunting collectibles for resale at a tidy profit. The ladies from Las Vegas are so fun to watch as they do what they love.
The duo runs a fashion blog, colorblingblog.com, where they posted pictures of their outfits. They started the blog by only taking photos of each other and posting this on their blog. This transformed into weekly themes and then turned into daily themes with many more pictures.
As newcomers to Storage Wars, Shana & Edwina's unique vision for what they call "new vintage" has allowed them to spot treasures others might have missed. They still have a lot to of skills and secrets to learn about the trad.
Married life, spouse, and kids.
Shanan Dahan is married to a Las Vegas actor, Adam Kilbourn for more than five years. He is also the owner of Black Raven Studios, where Shana and Edwina have been shooting their videos.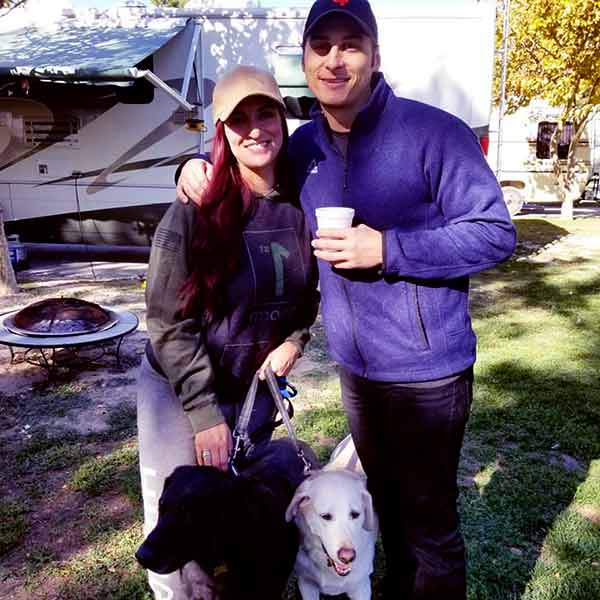 They have no children at the moment. However, they are proud owners of some lovely pets; two Labradors and two cats.
They are happily married and treasure each other's love. There have been no reported cases of marital disturbances in their marriage.
Family, Age, Wiki-bio.
Shana Dahan was born on January 23rd, 1980 in Las Vegas. She is a daughter of mixed nationalities and race; Moroccan and Israel. Shana attended public schools, where she met her lifelong friend and business partner, Edwina Registre. She studied Public Relations and minored in Psychology.
Shanan has been raised in a strict Jewish family, where she was taught the Jewish culture. She has been an enthusiast of arts at her young age. She participated in dancing and playing the violin while she was young.
Shana Dahan currently lives in Las Vegas with her husband and actor, Adam Kilbourn.
| | |
| --- | --- |
| Shana Dahan    wiki-bio | Description |
| Full name | Shana Dahan |
| Acting name | Thrifters Anonymous |
| Date of birth | January 23, 1980 |
| Net worth | Not known |
| Career | Insurance broker, fashion blogger, and Reality TV personality |
| Nationality | American |
| TV Show | Storage Wars |
| Marital status | Married |
| Husband | Adam Killbourn |
| Children | None |
| Height | Not known |
Originally posted on June 10, 2019 @ 2:25 am