Mark Worman is an American car enthusiast popularly known for his appearance on the motor show 'Graveyard Carz; which focuses on revamping 1960's and 70's dead automobiles back to life. He is also a producer and director of the show. Meet Mark Worman's Wife and his daughter.
Graveyard Carz Mark Worman's Net Worth: $2 Million.
Mark has through 'Graveyard Carz' brought his car-loving skills to the entertainment world. He is also the CEO of The Division, a film and television production company which independently produces Graveyard Carz.
Mark is also the owner of Welby's Car Care in Springfield, Oregon where the show Graveyard Carz is based. Although his earnings from the TV shows and his garage are not known, Mark Worman's net worth is estimated to be $2 Million.
Mark made a huge earning in his directorial debut in 2011's Automobile show titled Graveyard Carz. He produced a short movie Trinket in 2014 and acted in Ted Lin's, LA Business Today.
The Career and inspiration that gave Mark Worman $2 Million Net Worth.
Mark Worman's father passed away when he was in high school. He was forced to support his family financially, and he found himself working in garages.
Mark developed a passion for automobiles from a young age. He always read books involving vehicles, and this knowledge and enthusiasm helped him set up Welby's Car Care Center in 1985.
He had worked in various auto care shops and garages: where he gained plenty of experience. His first car was a 70's Dodge Charger with a 383 two barrel, and the colour as FK5 Burnt Orange at the age of 16 which he bought from an individual.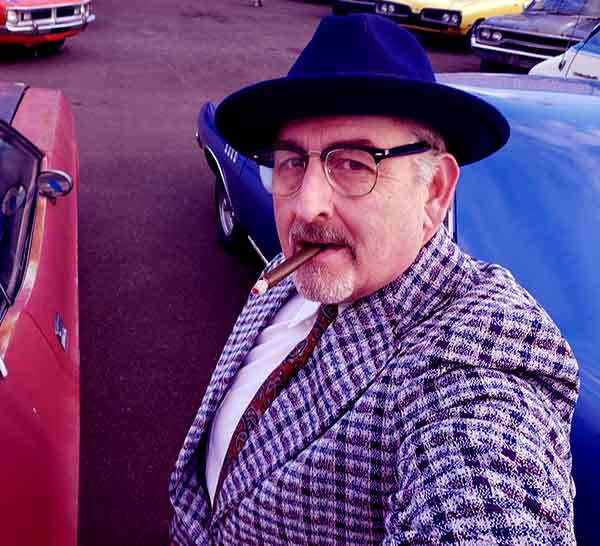 At age 45 he ventured into the entertainment industry where he ultimately gained his fame. In 2010 his show Graveyard Carz got the go-ahead to be aired on Velocity Channel. The first episode was aired in January 2012 and was a pilot project showing how he restored a 1971 Plymouth Barracuda.
Worman wanted to document the restoration of the 1971 Plymouth, painted Hemi Orange, equipped with a 440 6 Barrel V8, an HD Hemi 4-Speed transmission, and a 3.54 ration Dana 60 rear axle. The car was involved in an accident on July 5, 1981: where it was wrecked after its driver lost control in a 100 mph race with a pickup truck. Mark acquired the car and got into an agreement with a collector to have the car restored.
To prove that it was possible, Mark had the son of a friend film the whole process. Upon seeing how well everything worked out and how entertaining it had all been, Mark decided to start shooting a television pilot and that's how Graveyard Carz was born.
Graveyard Carz became a fan favourite that restored late 1960's/70's Mopar Muscle Cars. The shop's motto being 'It's Mopar or no car'.
The show is now in its 10th season.
Is Graveyard Carz Mark Worman Married To a Wife?
Now that you know Mark Worman's Net Worth, it's time to know about his married life.
Mark Worman is not only known as the 'Mopar Guru', but also notoriously private about his love life. To date, it is unknown whether he is happily married to a wife or divorced.
However, he has a 27-year-old daughter, and it is assumed there could be a partner in his life; as his daughter has been a bit open posting pictures with her mother (probably Mark Worman's wife). She has posted Christmas photos with a blonde haired woman; who can only be assumed to be her mother.
https://www.instagram.com/p/iXJNs8ODWh/
There have also been photos of Allysa Rose's daughter playing in what was dubbed as 'mum's shop.' Her name is however unknown as is her relationship with the Graveyard Carz producer.
He has a beautiful daughter Allysa Worman. Other Family Members.
Though we can't say anything about Mark Worman's wife with certainty, he is known to be the father to the beautiful Allysa Rose who also stars on the Car Revamp show with her father. Her role in the show is to find rare cars from the '60s and '70s, collect their background information and help restore them.
The father-daughter duo enjoys a very close relationship, with Allysa occasionally posting photos of how blessed she is to work with her father.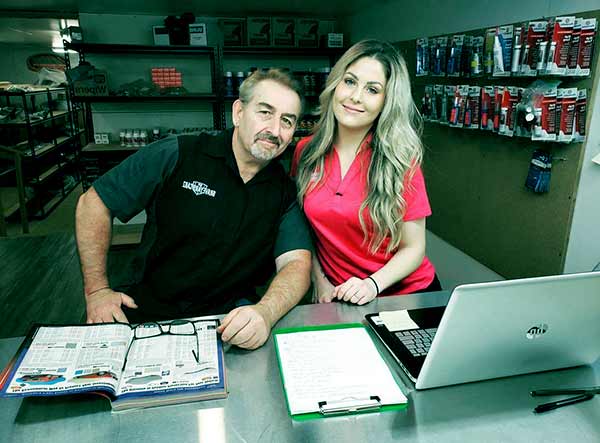 Allysa is a mother to 2 beautiful daughters under 10 which makes Mark a grandfather. It is not known whether Allysa has any other siblings.
Mark lost his father to cancer at age 12 and was raised solely by his mother Ruby Worman; who recently succumbed to cancer. Mark has a sister named Tara Worman.
How old is Mark Worman?
Mark Worman was born in 1962 in Springfield, Oregon and he is 57 years as of February 2019.
Although Mark dropped out of Springfield Junior High school, he later enrolled at Lane Community College for his high school course. And for a man that seems to have everything going on, he considers graduating with honours; one of his greatest life's achievements.
Originally posted on May 14, 2019 @ 4:23 pm