Anne Burrell is a New York-born food expert, television personality, and author. Not only did she attend The Culinary Institute of America, but she also went on to teach at the institution. The celebrity cook is versed in the traditions and landscape of cuisine in Italy. It is knowledge she has passed through cookbooks such as Cook Like a Rock Star and Culinary Secrets.
The American food expert's television career has seen her work in shows like Review Rescue and Beat Bobby Flay. She recently got engaged to a man named Stuart Claxton. Read about their relationship today.
Who is Anne Burrell?
Anne Burrell is a celebrity chef and reality t.v star. She bolstered her status as an A-lister after appearing on Secrets of a Restaurant Chef. It gives the chef a platform to display her culinary skills and expertise. Each episode sees her prepare special meals for her guests.
Anne worked alongside Joe Laze to bring some of the most refined restaurant experiences to screen. Her show first premiered back in 2008. The seasoned chef graced our screens for nine seasons. It has given us over 100 episodes.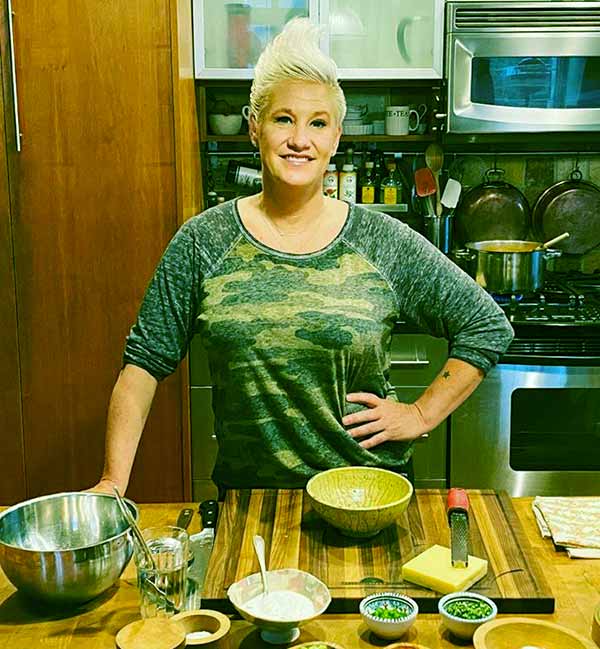 Her career began when she was just 16. Anne got a job at McDonald's. After she gained experience in Italy, the celebrity chef went on to work at 5-star restaurants. Some of these include the likes of Bottega del '30.
Over the years, she developed a unique culinary style. It involved preparing rustic food by using wholesome, simple ingredients, and intense flavors.
Anne Burrell announced her Engagement.
The 50-year-old cook met Stuart Claxton back in 2018. Back then, both of them were on the dating app 'Bumble.' It is one of the most popular apps in the industry and is mainly used by people looking to get into long term relationships. After they matched, Anne broke the ice, and the two started talking regularly.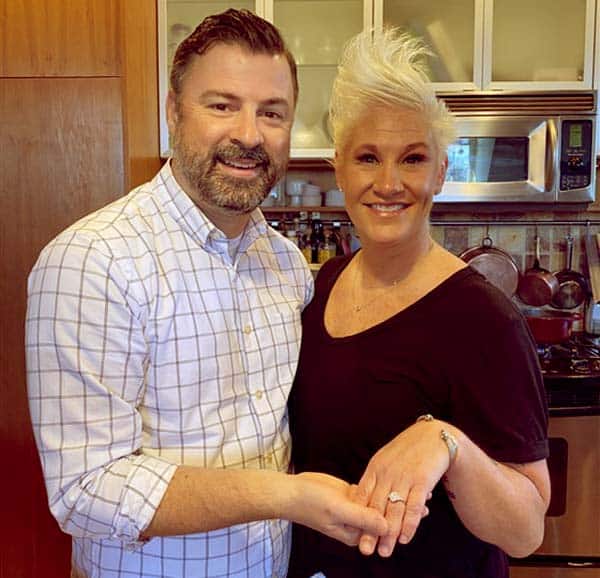 Remarkably, Stuart did not know that the celebrity chef was famous. He was pleasantly surprised when they first met. The New-York restaurateur was equally smitten, and a relationship quickly blossomed.
Two years on and Stuart was ready to take the next step. To that end, he even bought an engagement ring. Unfortunately, the world was hit with the COVID-19 pandemic, which forced everyone into quarantine.
Stuart decided to readjust his plans. They were quarantined close to Anne's mother, and so he enlisted the 75-year old woman's help. After giving Stuart her blessing, she helped him set up a romantic dinner in the townhouse for her daughter. The celebrity chef's mum put together the entire thing, sprucing the dining area up.
Everything went great, and once they were done eating, Stuart got down on one and asked Anne to marry him. The happy couple broke the news on Instagram. We are not expecting them to walk down the aisle anytime soon, however, especially since the world is still dealing with Corona Virus.
Our suspicions were confirmed when the celebrity chef confirmed that they had not started making wedding plans yet. The proposal took place in Cazenovia, New York.
Who is Stuart Claxton?
Stuart Claxton is an ad sales marketing executive at Univision. It is a communications company with a branch in New York. The ad exec was born back in 1971. It makes him 48 years old currently. He is two years younger than his wife to be, Anne Burrell, who is 50.
Past relationships.
It is not the first time the celebrity chef has been engaged. Towards the end of 2012, news broke on her Twitter handle that she was engaged to Koren Grieveson. Her partner at the time was also a chef, and the pair had been dating for over two years. It came at a tumultuous time for Anne, as Ted Allen had used a television show to reveal that she was gay.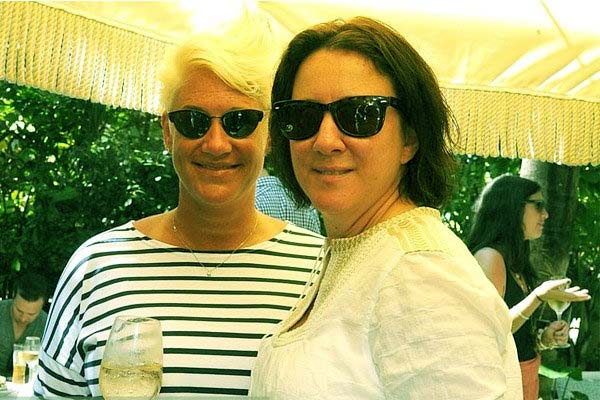 Despite being engaged, the relationship did not last as the chef moved on to dating a new person. She also refused to be labeled as a lesbian.
Judging by her new fiancé, we can tell that she is at least bi-sexual. There is no much information available on Stuart's past relationships. From his experience with dating apps, however, we can tell that he has dated quite a few women in his time.
Originally posted on April 23, 2020 @ 8:17 am