Ashley Morrill Eldrige is an American television personality who came into the spotlight after appearing alongside her brother, Chase Morrill, on DIY Network's Maine Cabin Masters. Fans of the popular series get a front-row seat to her incredible design skills. Wanna know if Ashley from Maine Cabin Masters is Pregnant? stay tuned.
She is a graduate of the University of Maine-Orono. Ashley's brother is a professional constructor who currently serves in renovating classic Maine properties. Dive into the life of Maine Cabin Masters Ashley Morrill and Ryan Eldrige Biography,
Ashley Morrill-Eldrige Date of Birth, Age.
Ashley Morrill from Maine Cabin Masters came into this world on the 27th of January 1976. This means that she just turned 44 years old a few weeks ago.
Ashley Morrill's Parents, Family.
Ashley was born to Eric Morrill and Peggy Morrill. Her father is no longer in the picture. He passed away on the 27th of July 2014 after a prolonged battle with cancer. Ashley's sibling, Chase Morrill also shares the same passion for building and designing.
It is fair to say that Ashley Morrill's brother, Chase Morrill is more famous than she is. He is a professional constructor and television personality who has worked at Maine's waterways since the show's first season.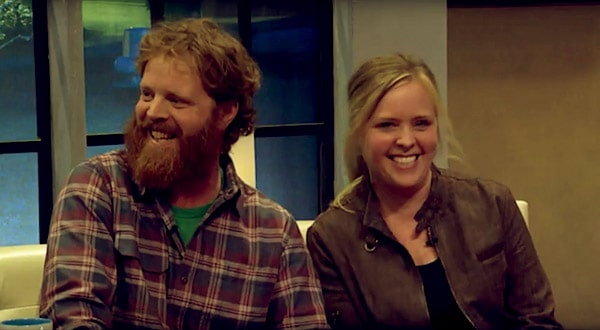 Chase and Ashley work together in order to renovate cabins and camps in unique ways. The brother and sister duo have worked on numerous projects across Maine. Chase Morrill is more into building and construction, whereas Ashley is into designs.
Ryan Eldrige is a Loving Husband of Ashley Morrill.
Ashley Morrill is a married woman. Her husband's name is Ryan Eldrige. The couple share similar passions and goals as Ashley's husband is also a builder and television personality. He regularly features on Maine Cabin Masters alongside his wife and brother-in-law.
Ryan popped the question after the two went for a Willie Nelson's show. Do you know Willie Nelson is someone Ashley had always wanted to meet? She constantly dreams of Willie as her best friend.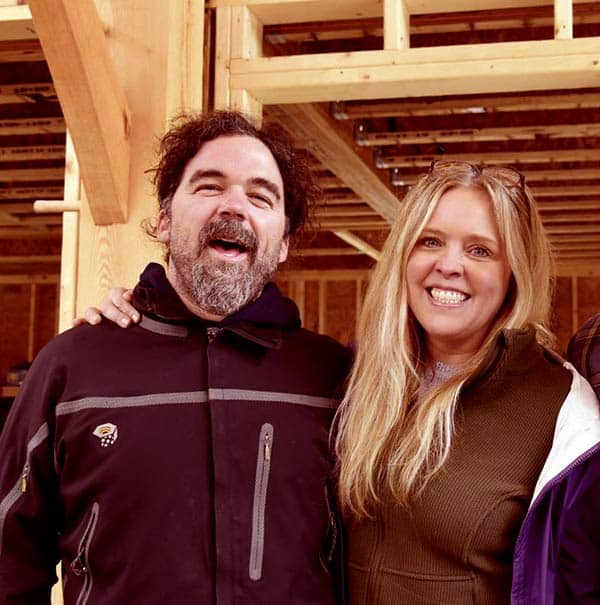 It is not clear when and where the pair tied the knot or how their romance blossomed. But, one thing is for sure, the two have enjoyed a relatively fruitful union.
Maine Cabine Master Ashley and Ryan are yet to welcome any children of their own. However, they have pets whom they regard as their kids.
Maine Cabin Masters Cast Ashley Morrill Eldrige Pets.
The reality star, Ashley Morril, owns a number of pets. She has two dogs, both of which are Labrador Retrievers. These are intelligent, kind, and even-tempered types of pups most commonly bred across the UK and America.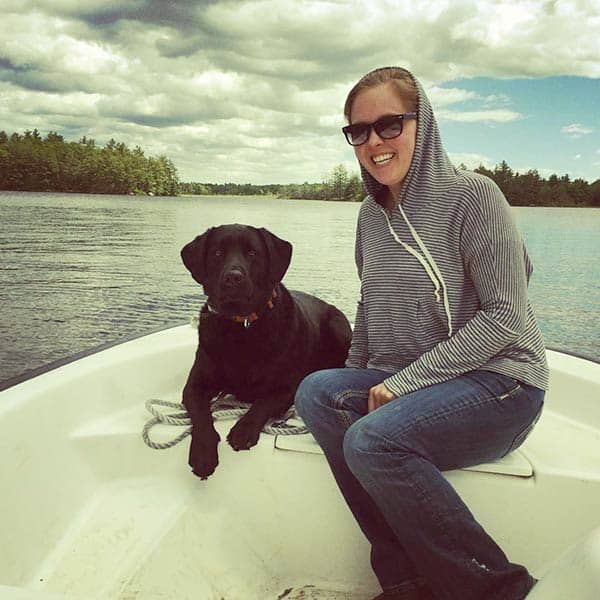 They have an average life expectancy of 12 years. A full maturity, this breed of dog can grow up to 60 cm in regards to height, and weigh well over 32 kilograms. Ashley has a black male Labrador named Gus, and a yellow female Labrador named Sadie. Both of these dogs are still puppies at the moment.
https://www.instagram.com/p/BvnAhqgHbT9/
The reality star also has a tabby cat named Lizard. The cat is medium-sized, with a white and orange coating.
Ashley Morrill Eldrige Biography.
Talking about Ashley Eldrige's personal life and interests, we learned that she loves animals. She is also not a boat person and gets seasick when she travels.
Ashley also mentioned that she would like to take up her husband's surname, Rae Eldridge, in the future. The reality star regards herself as the messiest person she has ever known. She claims twirling her hair around her nose and making it stick as the useless talent she has.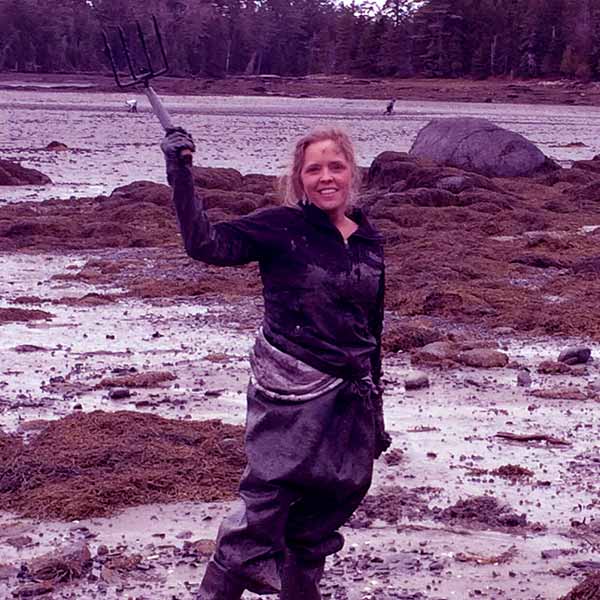 Despite being busy with her current profession, Ashley also loves to travel or go on vacation whenever she gets a chance. Machu Picchu is one destination, in particular, that is close to her heart.
Talking about Ashley's favorite things, we learned that her go-to a movie is Gone with the Wind. She also listens to the song Grateful Dead Jack Straw on the loop.
Ashley Morrill's Net worth.
Ashley Morrill Eldrige is a rising television personality and interior designer. Alongside her team, she has worked on four projects in total. Most recently, Ashley and her team received $30 thousand to renovate Mainers Rob and Candy Eaton's cabin.
Though Ashley Morrill's net worth has not been disclosed to the media, many sources speculate that her worth is $250 thousand.
Her brother, Chase Morrill's net worth, on the other hand, sits at $600 thousand.
Ashley Morrill Eldridge is not pregnant no.
For some reason, many Maine Cabin Masters fans are concerned if the 44-years-old has convived another child, maybe because she has gained some weight lately, but that shouldn't be the only reason to raise the questions about her pregnancy.
Originally posted on February 19, 2020 @ 9:01 am