Duane Chapman, who goes by the nickname 'Dog the Bounty Hunter,' is a popular television personality and bails bondsman. He is 67 years old and hails from Denver, Colorado. After an impressive takedown in Mexico, Duane Chapman got a reality show, Dog the Bounty Hunter.
This later translated to several more shows, which include On the Hunt and Dog's Most Wanted. Duane is also an author who published the book, You Can Run But You Can't Hide. Switching focus to Duane Chapman's relationship history, we learned that Dog had been married five times already. Here are his former wives.
La Fonda Sue Darnell.
Mrs. Darnell was the first wife of Dog the Bounty Hunter. She came into this world on January 20th, 1953, in Pampa, Gray County, Texas. This makes her 67 years old at the point of writing. She is the daughter of Elwanda Loan and Glenn Honeycutt. La Fonda and Duane Chapman eventually walked down the aisle on April 1st, 1972. The ceremony was held back in Sue's hometown, and several of their friends and family members were in attendance. The couple had two children together during their five-year marriage.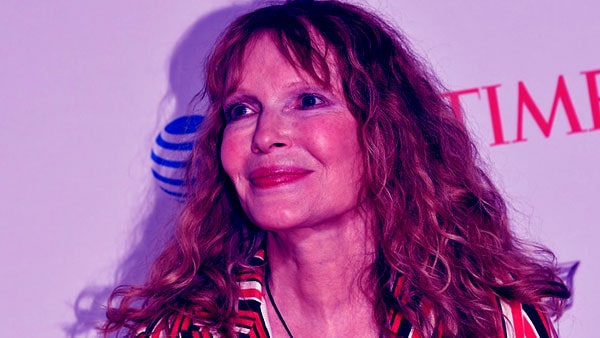 These were Leland Blane and Duane Lee Chapman II. Duane and La Fonda's marriage imploded after the former was sentenced to prison. Some sources say that his incarceration was as a result of a first-degree murder conviction. Their divorce was officially finalized on October 27th, 1977.  After he was sentenced to Texas State Penitentiary in Huntsville, Duane lost contact and custody of his children. It would take several more years after La Fonda warmed up to the idea of Duane reintegrating himself into their kids' life again. During this time, La Fonda married a man named Jim Darnell.
Ann Tegnell.
Two years after getting divorced from his first wife, Duane got married again. This time, to a woman named Anne Tegnell. She was born back in 1962 in Denver, Colorado. Ann is 58 years old as of 2020. Duane met Ann a short while after he had gotten parole and released from prison. The two started dating and eventually went on to get married back in August 1979 in Colorado. After only a year of marriage, the couple separated. Duane gave no reason as to why they were having marital problems at the time. They reconciled shortly while later. By this time, the couple had had three children together. These were sons: Zebadiah, James, and Wesley Chapman. Like Duane's first marriage, his second did not go all the way as well. He ended his marriage to Anne Tegnell in 1982 after a total of four years together.
Lyssa Rae Brittain.
Lyssa is a Colorado-born homemaker and businesswoman. She is 65 years old and celebrates her birthday on July 15th. Her educational background includes stints at Denver High and the University of Colorado.
Lyssa met Duane at a local bar. After dating and getting to know each other, the pair tied the knot on January 6th, 1982. This was immediately after Duane had finalized his divorce from his second wife. Unlike his last two marriages, Duane stayed with Lyssa for well over a decade. The couple had four children together while they were married.
These are Lyssa, Barbara Katie, Nicholas and Tucker Chapman. Lyssa and Duane officially called it quit on November 20th, 1991. Tragedy would follow them even after their divorce as their daughter, Barbara, passed away after being involved in a car accident on May 19th, 2006.
Tawny Marie Chapman.
Duane met his fourth wife back in 1988. At the time, he was facing his second stint of incarceration after having a drug possession charge filed against him. After bearing the charge, Duane brought on Tawny Marie to work for him as a personal assistant.
Their relationship blossomed, and they tied the knot three years later. However, like his other previous relationships, trouble would soon come calling, and Duane and his wife separated by 1994. Sources say that Duane was not keen on the idea of marriage when he met Tawny.
If they are to believed, he needed a strong push before agreeing to settle down with her. It, therefore, comes as no surprise that the two did not end up having any children together. Furthermore, their divorce was only finalized in 2003.
Beth Smith.
Alice Elizabeth Chapman was a television personality and bounty hunter who hailed from Denver. Alongside her better half, Duane Chapman, she starred on the highly-rated reality show, Dog the Bounty Hunter. Beth came into this world on October 29th, 1967.
Before she began her successful stint on television, she worked as a night club entertainer and clerk across her hometown. Duane and Beth started dating after the paperwork was filed for his divorce from Tawny Marie.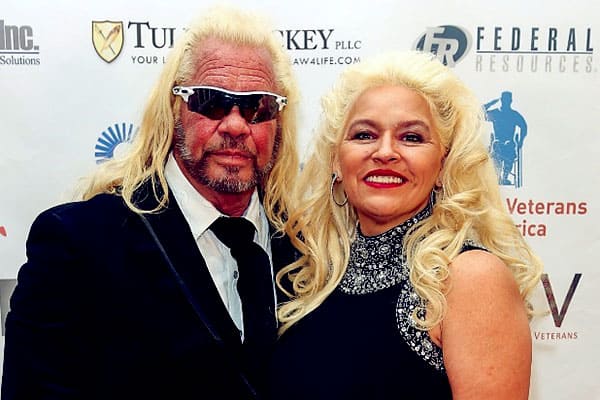 After a short courtship, Beth married Duane in front of their family in 2006 and moved from her hometown to Honolulu, Hawaii. This is where their bounty hunting exploits flourished and eventually launched the pair of them to international stardom.
The two were partners in every aspect of the word; it saw them work together not only on the field but on television as well. They both appeared on Dog's Most Wanted, as well as On the Hunt. The couple had two children together. These were Garry and Bonnie Joanne Chapman.
Three years ago, Beth was diagnosed with cancer. While she did eventually manage to beat it back and go into remission, cancer reared its ugly head again a few years later. In 2019, medical officers opted to put Beth in a medically induced coma.
She died a short while later, surrounded by Duane and the rest of her family. Reports confirmed that her death was from cancer-related complications. Beth and Duane were married for thirteen years in total. Presently Duane Lee Chapman is dating new girlfriend Moon Angell.
Originally posted on March 22, 2020 @ 6:47 pm