Duane Chapman is a 67-year-old television personality who originally hails from Denver, Colorado. He earned the nickname 'Dog the Bounty Hunter' after years of working as a bail bondsman. His documented arrest of Max Factor back in 2003 led to the A & E network handing Duane a show on their network.
After his wife succumbed to cancer, Duane Chapman started dating a woman named Moon Angell. She is a well-established businesswoman. Learn everything there is to know about Duane Chapman's girlfriend as we explore a few interesting details about her.
Who is Moon Angell?
Moon Angell is perhaps most famous for her affiliation with Duane Chapman. She dated him for quite a while and even featured behind the scenes on Duane's reality show, Dogs Most Wanted. The series follows Duane and his family as they traverse the cross country in search of some of the most wanted criminals.
The show first premiered on the 4th of September 2019 and only has four episodes to its name so far. Moon was the personal assistant of Duane's wife, Beth. She grew fairly close to the family in the months leading up to Beth Chapman's death. Some sources say that the two were as close as two people could be.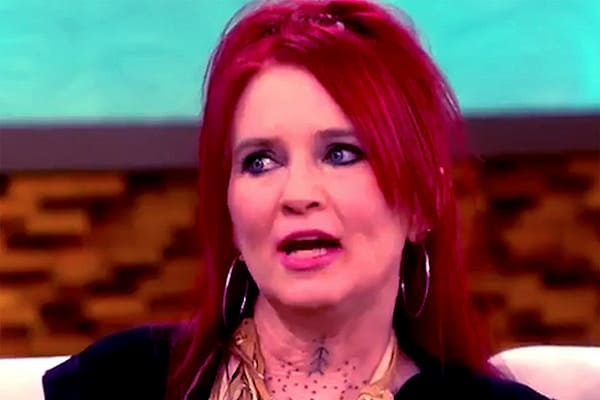 Moon has since then gone on to work as a bounty hunter alongside Duane. She learned everything there was to know about the business and worked as part of his crew. Moon is also listed as a bodybuilding judge.
So far, she already has several bodybuilding events under her belt. Lastly, her professional page also lists Moon Angell as a certified Hollywood Assistant, who catered to quite a few reputable names in the industry. Duane Chapman's girlfriend additionally worked as a talent scout who looked for models for various agencies. Before Moon, Duane had been married 5 times in the past.
Moon Angell's Age.
Moon Angell came into this world back in 1966. The exact date of her birth currently remains under review. At the point of writing, however, Moon is 53 years old. This makes her 14 years younger than her former boyfriend, Duane Chapman.
Moon Angell's Relationship with Dog the Bounty Hunter.
After the death of his wife, Duane started dating one of her close friends, Moon Angell. This was not surprising, as both were dealing with the loss of Beth at the time. Most people will be surprised to learn that Moon was even one of Beth's bridesmaids back when she married Duane in 2004. After Moon started dating Duane, the pair fell out with the rest of Duane's family.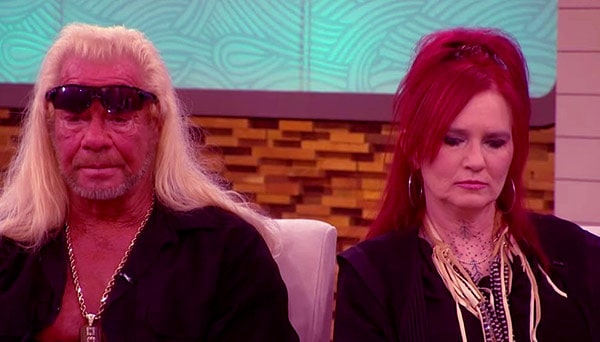 Dog the Bounty Hunter, became estranged with his children. Their relationship came to a standstill after Moon turned Duane's proposal down back in February. The fact that it happened on the set of the Dr. Oz Show meant that there was no turning back.
It marked the end of their relationship as Dog's pride could not take the rejection. Sources say that Moon Angell even moved out of Duane Chapman's Colorado mansion. The only silver lining to the situation came when Dog the Bounty Hunter managed to salvage his relationship with his daughters.
A look at Moon Angell's social media handle.
It is fair to say that Moon Angell is very active online. On Instagram, for instance, she has a following of 7,767. Her page also tells us that she has worked with the Chapman family for over 22 years. Moon's page reveals that she is an American football fan and a massive fan of the Kansas City Chiefs.
Lastly, Moon also likes to share inspirational quotes with her followers to keep them encouraged and motivated. Her Instagram page additionally reveals that Moon Angell has a daughter. There are several posts in which the two appear together.
Moon Angell's Wiki-bio.
| | |
| --- | --- |
| Full name | Moon Angell. |
| Age | 53 years old. |
| Date of Birth | 1966 |
| Place of Birth | The United States of America. |
| Profession | Personal Hollywood Assistant, Body Building Judge, Model Scout |
| Net worth | Under review |
| Partner | Duane Chapman (ex-boyfriend) |
| Kids | 1 |
| Nationality | American |
| Ethnicity | Caucasian |
| Zodiac Sign | Under review |
| Parents | Unknown |
Originally posted on March 22, 2020 @ 7:20 pm