Dave Kiley is an American entrepreneur, reality television star, and diesel car enthusiast. Dave and his friend Sparks are the co-owners of DieselSellerz.
This is a business that deals with rebuilding and upgrading old abandoned diesel-powered vehicles. The later resell these cars to make a profit.
Their entrepreneurial ventures saw Diesel Dave and the rest of the team get a television show where they get to showcase their skills. Learn more about Diesel Dave Kiley as we explore the man's life, taking a look at his net worth. Get to meet his family as well.
Who is Diesel Dave Kiley?
Diesel Dave Kiley is a diesel engineer and businessman famous for featuring on the show, The Diesel Brothers. The show follows Diesel Dave and Heavy D as they operate their Utah based garage.
Fans have the privilege of watching the Diesel Dave and his crew assemble some of the most spectacular diesel-powered vehicles in the country. They also sell parts for jeeps and other cars as well.
Diesel brothers first premiered back on the 4th of January 2016. So far, the show has been on the air for five seasons. Diesel Dave's love for assembling cars can be traced back to when he was a kid.
He worked across multiple garages in his hometown of Utah, learning from other experienced mechanics and perfecting his skills in the process. A chance meeting with Heavy D at a church-sponsored ceremony altered the course of the man's destiny forever.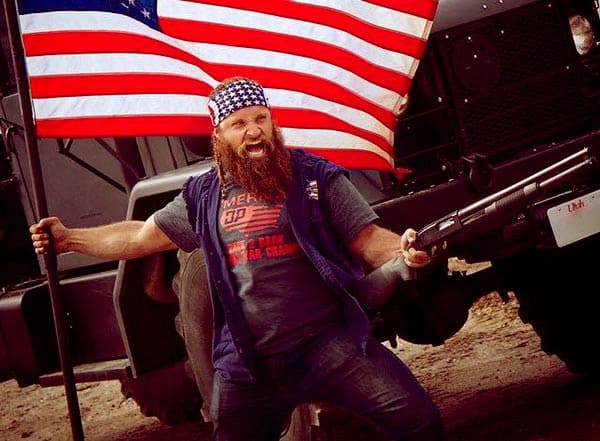 Dave helped Heavy D clean his pickup truck after a gasoline mishap, and the two become quick friends soon after.
This would eventually lead the pair to go into business together. From then on, they have gone on to grace our screens, educating us on all things diesel.
Dave and Heavy D are also known for their philanthropy. The Diesel Brothers awarded about $100,000 to a random fan to help him with his cancer treatment.
Diesel Dave's Net Worth.
The television personality, Diesel Dave, generates a fair amount of his income from Dieselsellerz. Being part of reality, television has also boosted his net worth significantly.
Sources say that Diesel Dave earns around $20,000 for his work on Diesel Brothers. As such, Dave Kiley's net worth stands at $2 million at the moment. A large part of the income in Diesel Dave Kiley's net worth is a result of the salary he gets from the show Diesel Brothers. Also, his company earns a decent amount by selling the parts and helping people build custom trucks. The article will be updated in case this figure raises or diminishes. So check back soon.
Meet Diesel Dave's Wife.
Diesel Dave is a married man and has been in a committed, loving relationship for several years now. According to many online portals, his wife's name is Susan Kiley. But it looks like her name is not Susan as that's the first thing you'll notice when you visit her Instagram page. Diesel, Dave's wife's Instagram name is the_diesel_des.
From her insta account, we know Diesel Dave's wife's name is Diesel Des. Diesel Dave Kiley and his wife were married on July 4, 2016, as on that day, he posted a picture of them wishing his wife a happy anniversary. Despite more than 20 years of age difference, the Diesel couple is inseparable.
https://www.instagram.com/p/BzhU0aQlEMj/
The couple welcomed their first child, Saylor Fe Kiley on January 12th, 2017. She is about to turn four years old this year. A year later, the family of three became a family of four as another girl was born. This was on the 9th of September 2018. Presently, the whole family lives in Utah.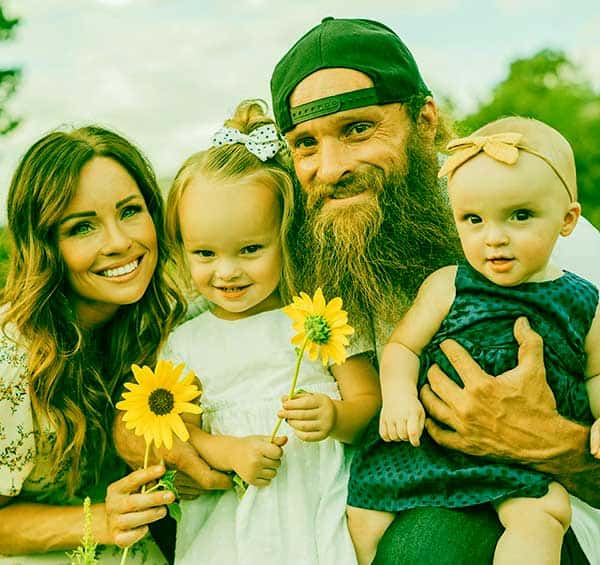 Diesel Dave Kiley and his wife are open-minded about sharing their kids' pictures on social media. They have even created Instagram profiles for both their daughters. Saylor Fe Kiley's profile is Saylor_fe, and Pyper Corinne Kiley's Profile is princess.pyper.
Diesel, Dave's wife is 27 years old. She was born on November 13, 1992.  He posted a picture of his wife on Instagram, wishing her a happy birthday.
https://www.instagram.com/p/B40OO8anNYS/
Diesel Dave is a family man. He loves spending time with his family. His wife cherishes his love, and she feels lucky to have a man like him. Diesel Dave Kiley's wife used Instagram to show how loving and caring father and husband he is. She wrote,
Also, I don't know what I would do without Dave. He truly is the greatest companion in every way. As I've been laying in bed all day with some sort of nasty sickness, he has the girls giggling non stop downstairs and keeps sending me back to bed. I truly don't know what I would do without him. Thanks for being everything I've ever needed and so much more. ❤️ @the_diesel_dave
Here's to eternity my love.
https://www.instagram.com/p/B17jM6iFyMu/
Diesel adores his wife a lot. If you go through his social media post you'll see him expressing his love for his wife. He doesn't shy to brag about her as Diesel Des is not only a good wife also a great mother.
Diesel Dave's Wiki.
| | |
| --- | --- |
| Full name | Diesel Dave Kiley |
| Age | 45 years old. |
| Date of Birth | June 17th, 1974. |
| Place of Birth | Utah, USA. |
| Profession | Television Personality, Business Owner, Diesel Engineer. |
| Net worth | $ 2 million |
| Wife | Diesel Des |
| Kids | 2 |
| Nationality | American |
| Ethnicity | Caucasian. |
| Zodiac Sign | Gemini. |
| Parents | Under review. |
Diesel Dave Kiley was born on the 17th of June 1974 in Utah. The television personality is 45 years old at the moment. Not a lot is known about the diesel engineer's background and early life. As such, his parents' names remain a mystery.
We did uncover that his love for cars is something he developed from a very young age. Sources close to the reality star say that he was obsessed with cars.
This drove him to seek out apprenticeships at various garages across his hometown. The plethora of mechanics he got the privilege of working with helped him hone his mechanical skills.
Originally posted on January 15, 2020 @ 5:18 pm