Bryan Baeumler is a famous Canadian television host who is widely known for hosting a wide range of television shows like Disaster DIY, Leave It to Bryan, Disaster DIY: Cottage Edition, Island of Bryan, House of Bryan, Bryan Inc. and many others. Read this to know Bryan Baeumler Net Worth.
Besides hosting a career, Bryan is also a judge on the HGTV show named Canada's Handyman Challenge alongside Canadian businessman and contractor Mike Holmes and Canadian entrepreneur and investor Scott McGillivray.
The Gemini Award winner Bryan has even appeared as a guest builder on Home to Win.
How Much Is Bryan Baeumler's Net Worth?
Being a renovator and television show host, Bryan also judged a couple of shows like Canada's Handyman Challenge and Deck Wars. He even guests appeared on Home to Win as a guest builder.
It has been over two decades since Bryan started his professional career. His sources of income, including earnings and salary, are increasing alongside his business ventures.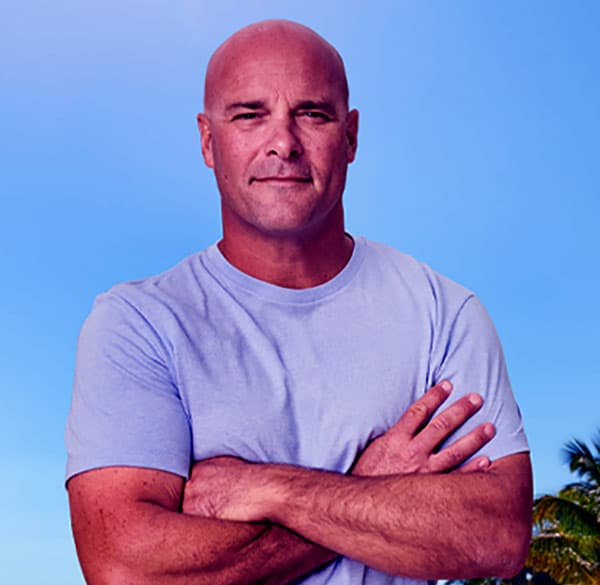 As of 2020, Bryan Baeumler's net worth is estimated to be around $15 million, which he made from his professional renovating and hosting career.
As per In Deed, the president of Baeumler Quality Construction earns an annual salary of between $262, 650 to $328, 313.
Primary sources of income to Bryan Baeumler's net worth is his construction business and salary from TV shows. Wait until you see Bryan Baeumler's house.
Bryan Baeumler's Professional Career
For your information, the 45 years old television host started his professional career offscreen in 1995 and began his television career in 2007, to be accurate. He previously ran an air-cargo business from 1995 to 2003.
Do you know that Bryan started his own business of handyman doing odd jobs for neighbors when he was only fourteen years old?
Bryan started hosting a career in 2007 hosting show Disaster DIY from 2007 to 2011. In 2010, he began hosting another show, House of Bryan, till 2015, followed by Leave It To Bryan from 2012 to 2017.
Bryan then appeared in another show named Bryan Inc., which ran from 2016 to 2018. The show focused on how Bryan and his wife Sarah Baeumler renovated the properties they buy.
Another show, Island of Bryan, is also about the Baeumler's family on how they renovated a neglected 50 years old hotel in The Bahamas.
Bryan Baeumler's House Details
With $15 million net worth as of 2020, Bryan Baeumler no doubt, lives in a lavish mansion. Back in September 2016, Bryan and his wife gave an exclusive house tour of their new county chic Ontario house in the third season of "House of Bryan."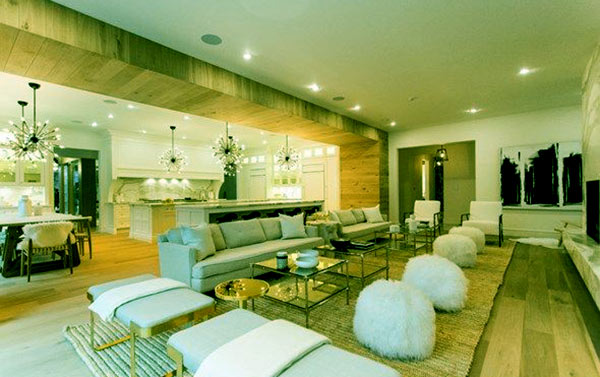 The oversized garage doors of their villa are perfect to park his heavy vehicles.  Bryan Baeumler's house has excellent features like extra-large driveway, cathedral roof, spiral chandeliers on the main entrance, vintage deck section, a real spot for barbeque, idyllic sitting area, and oversized deck chairs to soak in a little sun, romantic cuddle space deck, and so on.
TV host Bryan Baeumler did not mention the worth of the villa, but there is no doubt it is pretty expensive.
Bryan Baeumler Restaurants, Resorts, And Other Properties
The television host launched his first handyman business at the age of 14. He owns numerous properties, including companies, websites, mobile apps, shows, and so on. He definitely earns a hefty amount of money from these business ventures and hosting career.
Bryan previously ran an air-cargo business. Likewise, the is the CEO and President of Baeumler Quality Construction and Renovations Inc. He even has his own television production company, Bryland Entertainment.
Bryan is also the one to launch a website titled Baeumler Approved in 2011. The objective of the website is to help the homeowners to connect with the home service companies in Canada. He is also the official face of HeyBryan'; a mobile marketplace app.
Bryan has now extended his hands towards restaurants and resorts, as well. As per the article published in Carib Journal in August 2020, Bryan and wife Sarah are on the way to debut Andros Hotel and Caerula Mar Club in The Bahamas.
The hotel consists of six private villa and 18 oceanfront suites.
Originally posted on December 12, 2019 @ 8:56 pm