Bryan Baeumler is a Canadian television host, judge, and businessman who has appeared in a series of television shows alongside his wife, Sarah Baeumler. His wife is also a television star and fashion designer who co-hosts the Island of Bryan alongside him.
Everyone might be familiar with the fact that they are a married couple, but how many of you are aware of how and when the pair tied the knot? When the pair first met each other?  Scroll down to know every detail of their marital life and children as well, right below:
Bryan Baeumler and wife Sarah Baeumler' Love Details
Bryan Baeumler, no doubt, enjoys a healthy marital life with wife Sarah Baeumler. The lovely pair is a college sweetheart who first met at the Appleby College in Oakville. Since then, they were in touch. However, they did not start dating right after.
Bryan and Sarah re-united after a decade falling in love with each other. The couple dated for a couple of years before exchanging the wedding vows on 3rd September 2004. They tied the knot at Graydon Hall Manor located in Toronto.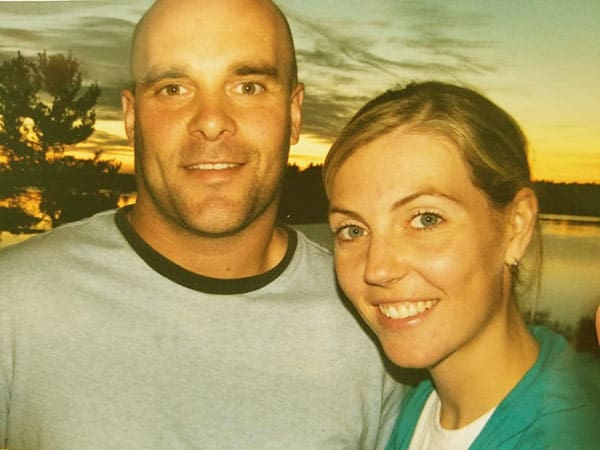 Nearly after fourteen years of marriage, the Bryan and wife Sarah Baeumler renewed their wedding vows.
How can someone forget about their unplanned engagement? Actually, Bryan planned on to propose her overlooking the ocean during a hike. But things did not go as planned. Because of the fog, they neither could see a thing nor had a perfect walk.
Likewise, when they were returning home, the car got a flat tire. However, overcoming all those obstacles, Bryan managed to pop out the question.
As of now, Bryan and Sarah lead around fifteen years long conjugal life with no issues of divorce and separation issues. Love, care, respect, mutual understanding, and passion for renovation and designs might be the reason behind such a strong bond.
The duo often uploads pictures of each other on their social media accounts like Instagram.
Bryan Baeumler's Children with Sarah Baeumler
Bryan and Sarah are blessed with four children in total. The pair shares two boys and two girls. The name of their two daughters is Quintyn Werner Baeumler and Charlotte Anne Baeumler, whereas their sons are Lincoln Wolfgang Baeumler and Josephine Judith Baeumler.
Quintyn Werner Baeumler
Quintyn is the first child of Baeumler couple. She was born in 2006, two years after her parents tied the knot.
Charlotte Anne Baeumler
Two years after welcoming the first child, Sarah gave birth to their second child, second daughter, Charlotte, in 2008, who is currently twelve years old.
Happy 12th birthday to my beautiful, bright and compassionate daughter Charlotte. I am forever amazed by how much you have grown and the kind, young woman you are becoming. I love you very much! 💕 xx Mummy pic.twitter.com/mWMKaMnook

— Sarah Baeumler (@SarahBaeumler) April 30, 2019
Lincoln Wolfgang Baeumler
Lincoln is the pair's third child and first son. He was born in 2011 and is nine years old, as of 2019. Bryan even posted a picture on his Instagram.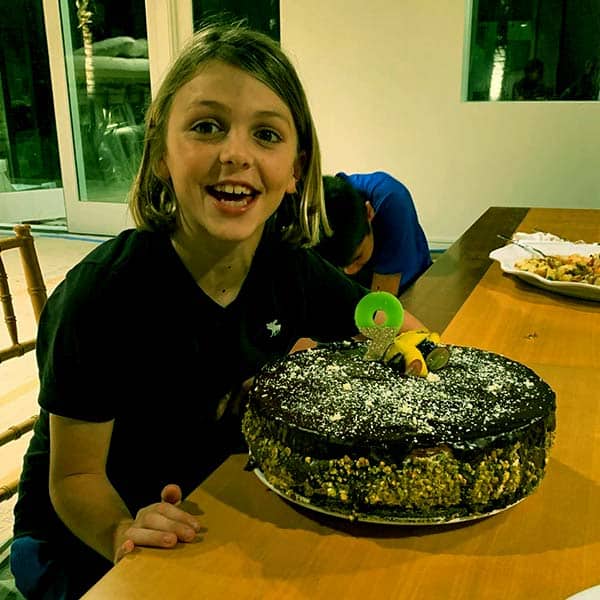 Josphine Judith Baeumler.
Two years after sibling brother Lincoln Wolfgang was born, the pair welcomed their fourth child, second son. Josephine was born in 2013 and is currently six years old.
Despite the busy schedules, Bryan and Sarah manage to spend quality time with their children. The pair and their children share a strong love for water sports. The family of six loves to vacation in Florida, where Bryan and Sarah often go for scuba diving or fishing.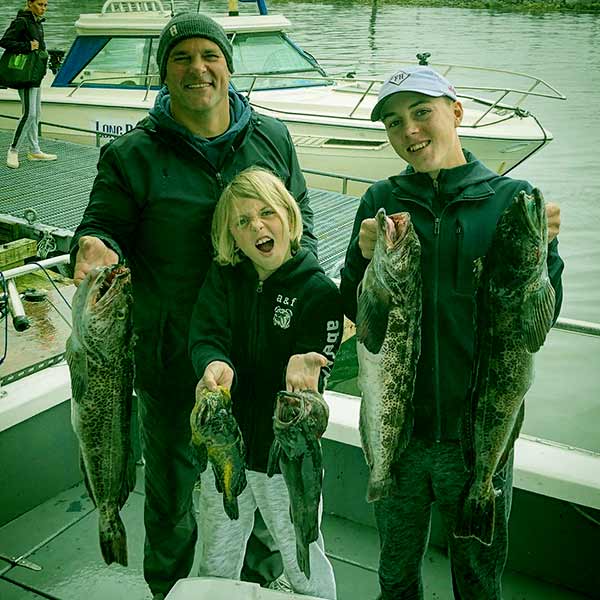 During interviews and posts, the couple has made sure that they would do anything for their kids.
Originally posted on December 12, 2019 @ 8:06 pm