James Murray is a New York-born actor, writer, and television personality. After rising to prominence with his comedy troupe, Tenderloins, he went on to grace the world of reality television from 2011. James is a former student at Georgetown University. He is credited with published works such as The Brink, Obliteration and Impractical Jokers: the book. For a long time, rumors had surfaced that James Murray was gay. However, these rumors were put to bed after he got engaged. Learn more about this right here as we take a look at his fiancé.
Who is James Murray?
James Murray is a Staten Island native turned comedian who came into this world on the 1st of May 1976. He is 43 years old presently. James rose to prominence after the advent of the Impractical Jokers. Alongside Sal Vulcano, Brian Quinn and Joe Gatto, James ventures out into the streets of New York to play jokes on unsuspecting New Yorkers. In the presence of hidden cameras, the four friends dare each other to do the most outrageous stunts.
The show first premiered back in 2011, on the 15th of December. At the point of writing, the show is on its 230th episode. The four friends met each other at Staten Island High School, where they eventually developed a close friendship. The jokers' dedication to their craft knows no bounds. At one point, back in 2014, James even had to marry one of his best friends' sister, as a part of a punishment.
Records show that James Murray was legally married to Jane Vulcano for at least 24 hours. As of 2020, the Impractical Jokers are slated to appear in their own movie.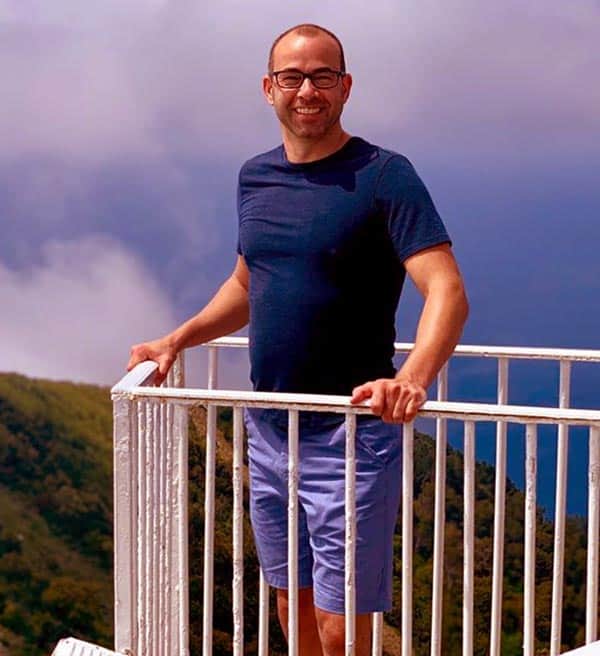 In addition to his work with the jokers, James has ventured into film as well. He has directorial credits in films such as Criss-Cross, Standups in Love and Little Slutty Mermaid.
James Murray Engaged to Melyssa Davies since August 2019.
The quick answer to this is yes; the 43-year-old comedian is engaged. James Murray officially proposed to his girlfriend, Melyssa Davies on the 30th of August 2019. Melyssa met James back in 2018 at a launch party of his book, Awakened. It was a chance meeting, but the chemistry between them was palpable. It wasn't surprising that the two started dating soon after. Melyssa even made a few appearances on some of James' projects. After months of dating, the two eventually moved in together.
A year later, James Murray took his girlfriend out for a picnic under the guise of signing documents for their New Jersey based property. He got down on one knee and asked her to be his wife while they were playing scrabble. Melyssa said yes, and the rest is history.
Interestingly enough, James admitted in an interview that this was not his original plan. He had planned a romantic trip to Turks and Caicos. It, however, fell through after Hurricane Dorian ravaged the Bahamas. James' engagement officially put an end to all of the rumors circulating online that he was gay. For a while, the rumors gained traction because there was no woman in his life. Stay tuned for more updates regarding their wedding plans.
Who is Melyssa Davies?
Like her fiancé James Murray, Melyssa is also a native of New York. Melyssa is a relatively private person. So much so that even her Instagram account is set at private. Though her exact date of both is not listed, we estimate her to be in her mid to late twenties. At the moment, Melyssa Davies is fresh off of nursing school. It is safe to say that she is going to end up becoming a nurse in the near future.
https://www.facebook.com/photo.php?fbid=10202734444917194&set=pb.1681645850.-2207520000..&type=3&theater
We also learned that she is an animal lover. This comes from the picture of her dog which can be found on her Facebook profile. Fitness is another one of her interests, as is evident in some of the pictures she has posted.  Most recently, the couple attended the premiere of the new Impractical Jokers movie in New York.
Originally posted on February 20, 2020 @ 10:08 pm