Jonathan and Andy Hillstrand are Alaskan based commercial fishermen. They were thrust into the limelight after their time on Discovery's Deadliest Catch. The two brothers come from a long line of a fisherman; both their grandfather and father were proficient in the trade.
Consequently, both brothers have captained the renowned vessel, 'The Time Bandit', at one point in their careers. In addition to fishing, Andy has also experimented with music. His brother, on the other hand, chose to focus his extra time managing the family business. So what happened to the Hillstrand brothers?
Their journey in Deadliest Catch.
The Hillstrand brothers both started fishing even before they were ten years old. Their father, John Sr., regularly took the boys out on his fishing trips. It is widely reported that Jonathan was not even three years old when he first set off aboard a commercial fishing boat.
His younger brother Andy followed soon after. By the time they were in their teenage years, the boys had become professional fishermen. It prompted their father to task them with more duties, and over time, they picked up sufficient skills to set out on their own.
Jonathan and Andy went on to work for over 30 years in the industry before television finally came calling. Their big break came when producers over at the Discovery Channel asked them to join the cast of their show in its second season. The Hillstrand brothers made their television debut on the episode titled 'Heading Out to Sea.'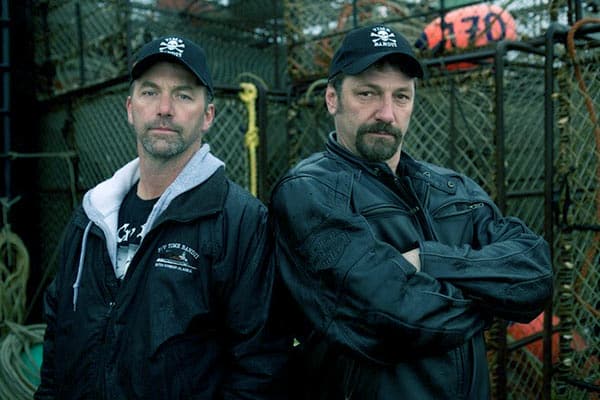 At the time, Jonathan was introduced as the captain of the Time Bandit. His brother Andy was his co-captain at the time. The older Hillstrand brother has appeared in over 144 episodes of the Discovery Channel show. His brother Andy has only been featured in only 104.
What happened to Jonathan Hillstrand and brother Andy? Why did they leave?
Jonathan Hillstrand officially announced his retirement from television and commercial fishing. It came by the end of the 13th season of the Deadliest Catch. His brother Andy took the reins after that. He led the ship out on to the water during the Alaskan opilio crab season. Jonathan, on the other hand, was not slowing down even after he called it quits. He continued sailing, documenting his travels on his social media pages.
It prompted fans to speculate that a possible comeback was in the works. However, these dreams were crushed when the Time Bandit suffered major engine failure before the show's 15th season. Reports suggest that there had been a malfunction, which resulted in the engine exploding. Because of this unfortunate incident, the Time Bandit could not be featured on the show anymore. Its absence meant that Andy Hillstrand's time on the show had come to a premature end as well.
In an earlier incident, the two brothers were also taken to court by one of their employees. The deckhand in question had suffered a gruesome injury onboard. A firecracker went off in the launcher and completely damaged his arm. It meant that he could no longer work. The judge subsequently ordered the brothers to pay the man $1 million in compensation.
What is Hillstrands Brother doing now?
After his retirement, Jonathan went on to meet a new woman in the church. He eventually married her and is living a quiet life back in their new home. It did not last long as he resurfaced on television again on the show called 'The Russians Are Coming.' Apart from this, however, he has not made any plans to return to TV.
Andy found work aboard another vessel. If reports are to be believed, he even published a book that followed some of the adventures he and his brother had earlier embarked upon. He also bought 17 acres of land, which he set aside to breed horses.
Hillstrand Brothers' net worth.
The Hillstrand brothers have a combined net worth of $4.2 million. It mostly comes from their work on television and commercial fishing, which are both lucrative ventures. In addition to this, the brothers are also entrepreneurs. These include Time Bandit Entertainment, Fireworks, and Time Bandit Spirits.
Originally posted on April 19, 2020 @ 10:32 am