Wayde King is an American media personality and Entrepreneur who is famous for his work in the hit reality series, Tanked. Wayde was born in September 19th, 1966, in Long Island, New York, United States. From an early age, he was exposed to the business of fish dealerships.
He also used to help his father clean aquariums, which explains how his current business came about. Wayde seems to have intuitively known the exact skills he would need to start his business even though he may not have known about it at the time. He enrolled for a course to learn the skills needed to be a machinist in the American Institute for Tooling.
The course would help him learn how to become a diamond cutter. Later he would start his business of aquarium manufacturing business, Acrylic Tank Manufacturing, when he moved to Vegas. He then later struck a deal with Animal Planet to create a series that would follow the exploits of his aquarium manufacturing business.
Is Wayde King sick?
There is no information available about Wayde being terminally sick. However, the illness may be an allusion to an injury he had suffered from being physically assaulted by his wife during a heated disagreement. He reported to the authorities that his wife, Heather, slapped him and kicked him in his stomach.
Wayde King Net Worth.
Wayde King has been estimated to be worth over $5 M. His income mainly comes from his business, the Acrylic Tank Manufacturing. He also has gotten income from working in the series, Tanked, which airs on Animal Planet.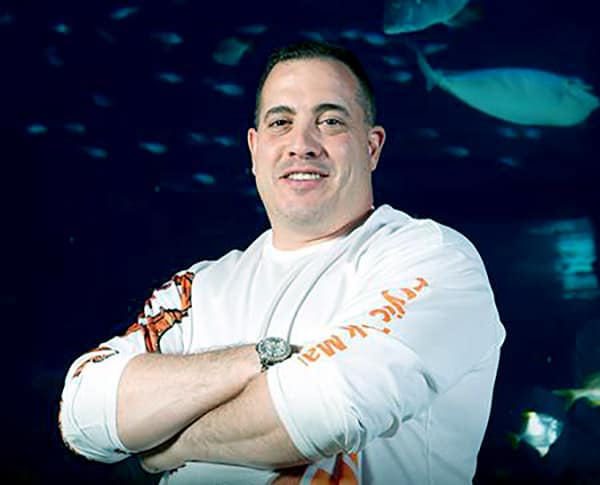 Wayde started his business after moving to Vegas to work for a company that manufactured and sold aquariums. He met his future father in law, Irwin, as a client who wanted a 600-gallon aquarium. After he built it for him, Irwin proposed that they partner and establish an aquarium manufacturing business.
Acrylic Tanks Manufacturing was thus born in 1997. The business became a full family affair. Irwin's daughter, Heather, who would become Wayde's future wife, and his son, Brett, joined in on the fun too. Heather was the accountant for the company, and Brett was the COO.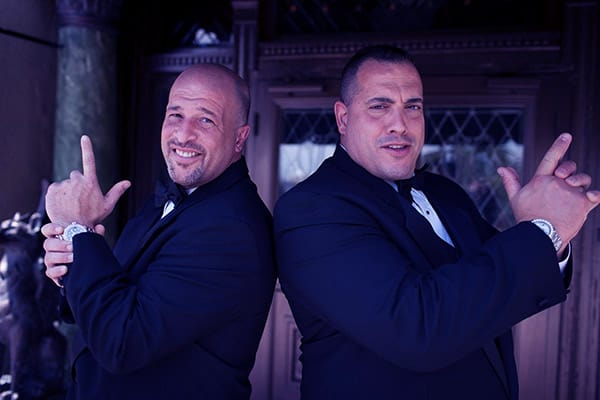 Irwin was the Office Manager. As their business grew, Animal Planet partnered with them in 2009 to make a series that followed their business activities with their clients.
The company is reported to make over $10 M worth of sales annually. The company has expanded into offering more services which include exhibits and habitats, aquarium galleries, water features, pool viewing panels.
The star is also a published author having written a book, Tanked: The Official Companion.
Wayde King House and Cars.
The Entrepreneur has a taste for the finer things in life as it is reported that he lives in a house worth $600,000 in Las Vegas. The house boasts amenities such as a theater room, six bedrooms, a 600-gallon aquarium, a swimming pool with a waterfall, Jacuzzi, and a coy pond.
Wayde also has had an impressive collection of desirable cars. Among the cars he's owned is a Porsche 996 Twin Turbo sports car.
Wayde King Weight Loss.
After tolerating Irwin and Brett Raymer's teasing comments about him being fat, Wayde started his weight loss journey. The self-confessed food lover lost a noticeable amount of weight from 2016 to 2018. Fans congratulated him on his weight loss journey. He is now looking better than ever.
Wayde King and wife Heather King Divorce.
Wayde King and his wife, Heather, got married in October 25th, 1997. However, their marriage ran into trouble early in 2018 after 21 years of marriage, when they had a major verbal fight that turned out to be physical.
Wayde called the police and reported that his wife had physically assaulted him. When they came, they found him with redness on his stomach and face. Allegedly, his wife has kicked him in the stomach and slapped him.
His wife was arrested, but she wasn't formally charged with assault as she said she did it in self-defense after Wayde tried to stop her leaving the room during the fight.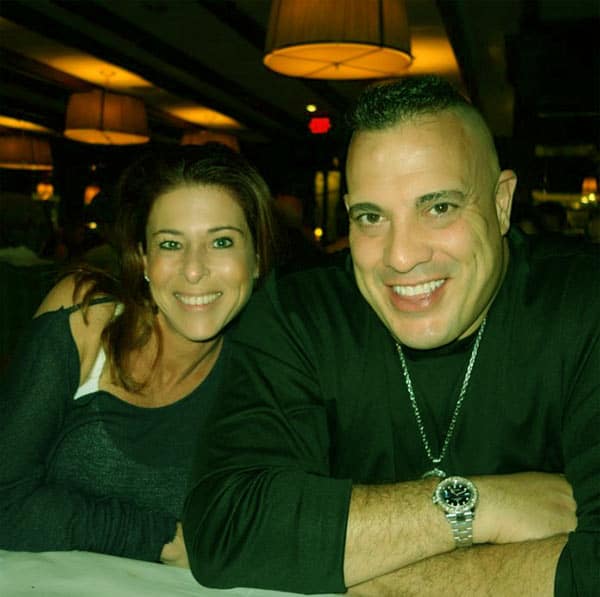 After the incident, Heather filed for a divorce and demanded custody of her two daughters, Taylor and Morgan king. Heather recently filed for a protective order against her husband and accused him of being physically abusive by pushing her and hitting her.
Allegedly the attack was so bad that one of her daughters had to step in. The judge that was presiding over the case granted her protective order against her estranged husband.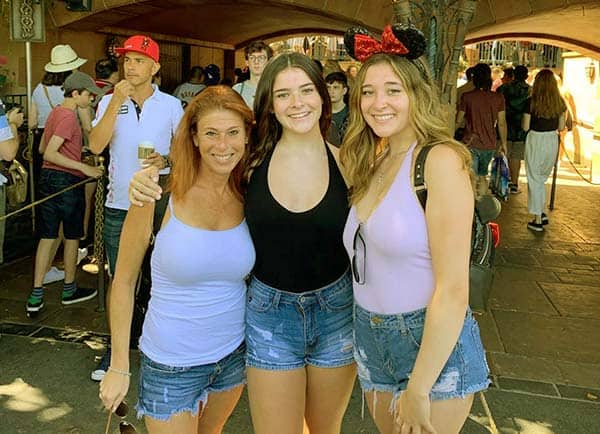 Heather King Biography.
Heather, born Heather Lori Raymer, is known from her work in Tanked, a reality show that follows her family business, Acrylic Tank Manufacturing, as they make bespoke aquariums for their clients. The show airs on Animal Planet.
Heather is the accountant of the company, which was founded by her then-husband, Wayde King, and her father, Irwin Raymer. She has two daughters with her husband. She, however, filed for divorce in March 8th, 2019, after a physical and verbal altercation that saw her arrested by the police for kicking her husband in the stomach and slapping him in the face.
Wayde King Bio and Facts.
| | |
| --- | --- |
| Full name | Wayde King |
| Age | 53 years old. |
| Date of Birth | September 19th, 1966 |
| Place of Birth | Long Island, New York, United States |
| Profession | Reality tv personality, Entrepreneur |
| Net worth | $ 5 M |
| Partner | Heather King |
| Kids | 2 |
| Nationality | American |
| Ethnicity | Caucasian |
| Zodiac Sign | Virgo |
| Parents | Shelly (Stepfather) |
Originally posted on April 19, 2020 @ 10:16 am