Keith Colburn is a reality tv personality, ship captain and fisherman. He is known for his work in the captivating reality series, Deadliest Catch. He captains the crab fishing vessel named, Wizard, which he purchased in 2005.
Before that he owned a vessel named Sirene which he had purchased in 2002 and sold it in 2004 after the government decided to implement a fleet reduction program for crabber vessels. Read this to know his Net Worth, Meet his former wife Florence.
Who is Keith Colburn?
Keith Harold Colburn is a skilled captain aboard the crabbing fishing vessel, Wizard, who is cast in the reality series Deadliest Catch. He was born in March 10th, 1963 in Placerville, California, United States.
He is a first-generation crab fisherman having moved from Lake Tahoe in 1985 at only 22 years of age to Alaska where he started his fishing career.
In 1988, his relationship with the crabber vessel, Wizard, was cemented when he became a full-share deckhand (a term that means that he would get his rightful share of the profits from each crabbing season).
Keith advanced quickly in his career and in no time, he earned his U.S. Coast Guard license, which earned him a promotion from the deck to the pilothouse.
He earned his captain's license in 1992. Later on he was cast in the Deadliest Catch as the captain of the biggest ship in the crabbing fleet on the show.
Working Alongside Brother Monte Colburn.
He has been cast in the show till now alongside his brother, Monte Colburn and other crew members in his ship. In an unexpected turn of events in season 14, Captain Keith fired his own brother for treating one of his crew members wrongly.
He, however, hired him back in season 15 saying that they are brothers and they will always overcome disagreements.  Captain Keith Colburn has risen to stardom thanks to his impressive fishing career and the fact that he owns the biggest boat in the fleet.
He has quite a marvelous social media following too. He has about 40K Instagram followers where he posts photos of his crab catches, crew members and his family.
Captain Keith's career has not all been smooth sailing, considering that he sails on one of the most turbulent seas on the planet, The Bering Sea, pan intended.
He has had his fair share of challenges. He has battled with alcoholism over many years which has affected his professional and personal life.
Keith Colburn Illness.
During season 14 of the show, Keith literally caught his most 'deadliest catch' in the form of a severe bacterial infection in his spine called osteomyelitis.
The infection was so excruciatingly painful that it meant Keith did not participate in the crabbing season of 2017/2018. Fortunately, Keith is now fully recovered and got back at the helm of his boat, Wizard.
Keith Colburn Net Worth.
Captain Keith Colburn has an estimated net worth of between $2.5- $5M. He earns from his work on the show, Deadliest Catch and from the margins he gets from sales of his crab catch. He is also the owner and captain of the ship, Wizard, which he purchased in 2005 after selling his ship, Sirene in 2004.
Keith also bought a recreational boat, a 36-foot long Sea Ray Sundancer that was built in the late 1990s which he plans to outfit for fishing. He is planning to fit it with twin engines and new electronics.
Captain Keith keeps it near his house on Lake Union in Seattle and uses it as a guest water guest house. He confesses that he has not had enough time to use the boat but he is planning to.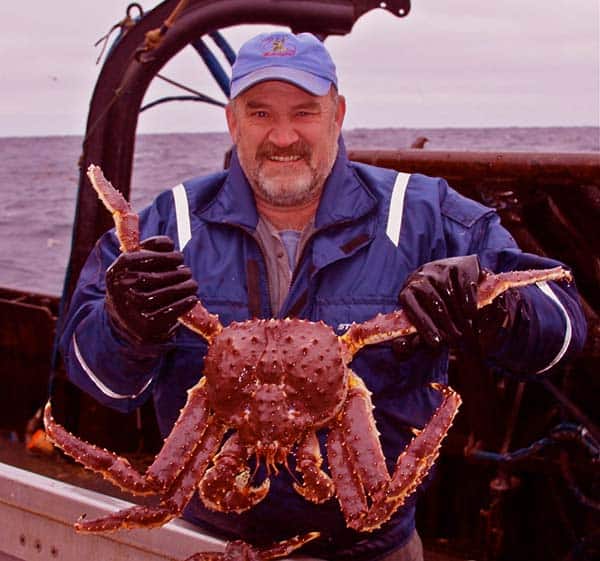 Keith Colburn Former Wife Florence Colburn.
Deadliest Catch Captain Keith Colburn married Florence Colburn in 1987. Keith and Florence have two children together, their son, Caelan Colburn and a daughter, Sienna Colburn.
He regularly posts photos of his kids on his social media especially on Instagram. Keith and Florence had a blissful marriage up until 2014. He had shared many lovely memories with his wife, Florence over the years in their marriage.
The couple attended many events together and visited many places, one of them being London, as shared by Keith in his Twitter.
Unfortunately, Keith's drinking habits and illness led to their divorce after 27 years of being together in holy matrimony. There are speculations that Keith's busy career is the main reason behind his divorce.
He is Currently not Married nor Dating anyone.
Keith is currently single though he confesses that he wishes he was still married. According to Keith, single life is very difficult and he likes the stability of having a partner. He says bachelorhood at his age is really especially considering that his kids are all grown up.
Fortunately for him, his son Caelan recently joined him aboard the wizard as a crew member. He posted about it on Instagram, writing, "The Wizard makes a big return tonight on @deadliestcatch. My son, Caelan joins the Wizard crew."
He confesses that while his fishing business is a lucrative one, money isn't necessarily the source of all happiness and that it would be good to have a partner.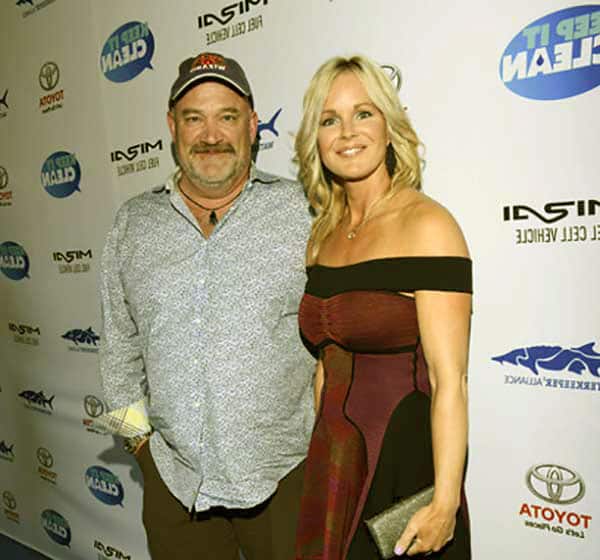 Keith Colburn age.
Keith Colburn is 57 years old as of now as he was born in March 10th, 1963 in Placerville, California, the United States to his father Gary Colburn and his mother. He is a Pisces Zodiac.
Keith Colburn Wiki.
Full name
Keith Harold Colburn
Age
57 years old.
Date of Birth
March 10, 1963
Place of Birth
Placerville, California, United States
Profession
Reality tv personality, ship captain, fisherman and businessman
Net worth
$1- $5M
Partner
Florence Colburn
(m. 1987; div. 2014)
Kids
2
Nationality
American
Ethnicity
Caucasian
Zodiac Sign
Pisces
Parents
Gary Colburn (father), Mother(unknown)
Originally posted on April 21, 2020 @ 9:48 am