Tom Cronenwett was a regular face on Dr. K's Exotic Animal ER. As the name suggests, it's an American reality documentary focused on the lead veterinarian, Dr. Susan Kelleher (Dr. K) and her with animals.
It also highlighted some of the staff and veterinarians' work at the Broward Avian and Exotic Animal Hospital in Deerfield Beach, Florida.
Though the series is successful with seven seasons on Nat Geo Wild, not everyone on the show shared the same opinion. Tom Cronenwett being one of them, left Dr. K, and here are some of the reasons why. Know What Happened to To mCronenwett on Dr. K.
Why did Tom Cronenwett leave Dr. K?
On June 16th, 2018, the TV star aired his sentiments about leaving the show on his Facebook page. For legal reasons, you could tell that his time spent working with Dr. K was draining.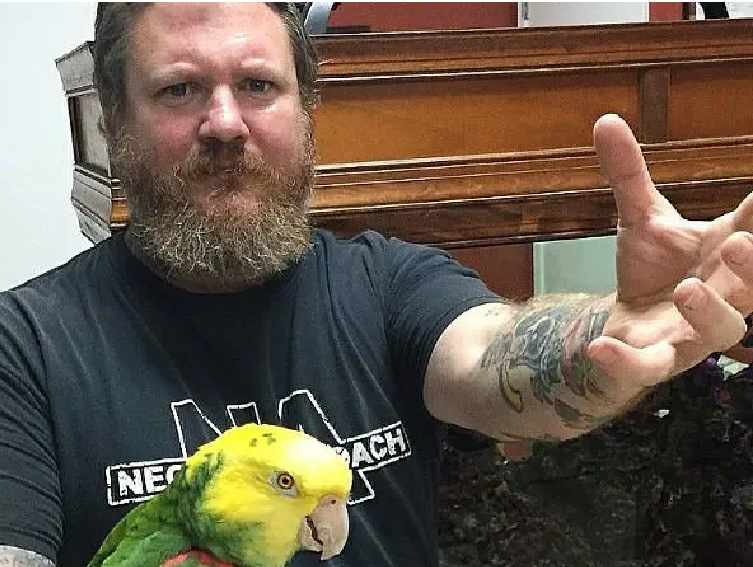 For legal reasons, there was no mention of any names nor series. However, judging from his tone, it was almost like he was saying "good riddance!"
"Very grateful for my job now! Back at a place where we see Dogs as well as Avian & Exotics," He also added, that there was a management team and no dictator vet. The rant went on, "No more ego trips, multiple relatives running the place, and no more vets killing a patient three states over by giving drug dosages over the phone…allegedly."
Tom Cronenwett was angry with the management and even addressed Dr. K indirectly. On the other hand, this isn't the first incident where one of the staff left the show. That same year, the series also lost Dr. Lauren Thielen, who moved to Texas to start her private practice.
Where is Tom Cronenwett now? What is he doing?
From the same post, Tom Cronenwett geo-tagged his location at Austin, Texas, where he bragged about his new job. With a little digging, we found out about his new role as a technician and veterinary assistant at Westgate Pet & Bird Hospital.
Founded in 1986 by the owner and medical director, Paul Brandt DVM, Westgate looks like a Haven for Tom. They even added him on their website's team of veterinary technicians & assistants and highlighted some of his strengths and hobbies.
Tom Cronenwett biography.
Tom Cronenwett grew up in Dearborn Height, Michigan, and moved to Houston Heights, Texas. As for his academic qualifications, the former TV star graduated from the Bel-Rea Institute of Animal Technology, located in Denver, Colorado. He was awarded his Associate of Applied Sciences in Veterinary Technology.
In 2010, Tom worked at Vergi 24/7 as a Vet Technician but left the job in 2014. He currently lives in Austin, Texas, as a single bachelor with his two pets, Sunshine, and Kupcake.
When Tom Cronenwett is not too busy tending to sick animals, you can find him fly-fishing or collecting antique Halloween decorations. He also likes a good read, and Charles Shultz's books are some of his favorites.
Originally posted on November 21, 2019 @ 8:30 pm