Raymond Taylor is Trina's current boyfriend. Katrina Laverne Taylor is a 45-year-old hip-hop artist and reality television star. Most people know her by her stage name, 'Trina.' She has released chart-topping tracks such as Look Back at Me, Here We Go, and Da Baddest Bitch. Trina also graced the world of reality television with shows like Love & Hip-Hop Miami.
She has been dating Raymond Taylor for the past few years now. He is a self-made businessman. Explore all the exciting facts about Trina's new boyfriend, Raymond Taylor. We will take a look at his net worth and other facts.
Who is Trina's Boyfriend Raymond Taylor?
Raymond Taylor is an American rapper and businessman. He mainly displays his content on the music platform, sound cloud, where he has an account. One of his tracks saw him feature with another musician named Starling. The song in question was titled 'Flexx.' Raymond Taylor performs under the stage name 'Ray Almighty.' Some of his other content is also made available on the Team Sport Creative Page.
His rapping style is quite catchy, and over time, it earned him a spot with the Rockstar music team. They have helped him take his game to the next level.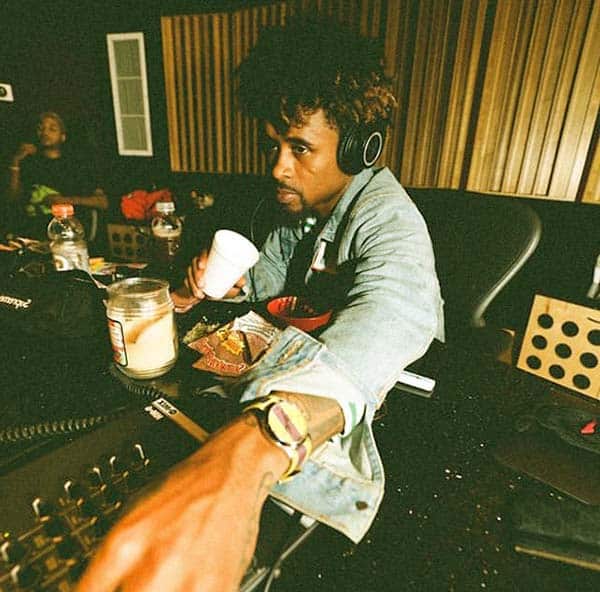 Raymond Taylor is 29 Years old; 16 years younger then Trina.
American Rapper Raymond Taylor was born on October 31st, 1990. It makes him 29 years old at the point of writing. Raymond is dating a woman named Katrina Laverne Taylor. A quick such will tell you that she was born on December 3rd, 1974, in Miami. She is 45 years old. Raymond is much younger than his girlfriend. They have a 16 year age difference.
Raymond Taylor's Net worth.
Raymond Taylor is an up and coming young musician. Because of this, he has not made much headway in the industry just yet. His net worth currently remains undisclosed. Trina, on the other hand, is another matter entirely. She has been in the game for several years now.
Trina makes her money not only from music but from reality television as well. Trina's net worth is $6 million. Being romantically involved with the 45-year-old rapper, Raymond gets to enjoy some of the luxuries that come with Trina's wealth.
Raymond Taylor's Relationship with Trina.
According to sources, the two were set up on a blind date by Trina's cousin, Joy Young. Most interestingly enough, this all took place during an episode of the show 'Love and Hip-hop Miami. Trina and her cousin went on a double date, and it was here that she met Raymond Taylor.
Raymond Taylor and Trina hit it off almost instantly and started dating shortly after. Despite their significant age difference and all the stigma that comes with it, the two have stuck it out. Raymond Taylor and Trina started dating back in 2017, and have been going strong ever since.
Trina has proven time and time again that she is a supportive girlfriend. She regularly posts links to her boyfriend's sound cloud page, for instance. It helps Raymond attract a larger audience for his music as his girlfriend commands a much wider reach than he does.
Trina's Relationship Before Raymond Taylor.
While it remains unclear whether Raymond was dating anyone before he met Trina, we found a trail of ex-boyfriends in the latter's wake. Trina was initially involved with another musician named Derek Harris. He was popularly referred to as 'Hollywood.' The two were in a committed and long-term relationship right up until Derek was gunned down.
It is also reported that Trina dated renowned hip-hop star, Lil Wayne. With a baby on the way at one point, the two were even rumored to be on the brink of marriage.
However, this was not to be as Trina; unfortunately, they suffered a miscarriage that led to the erosion of their relationship. Lastly, we also uncovered that Trina was also involved with an NBA player named Kenyon Martin before she met Raymond Taylor.
A look at Raymond Taylor [Trina's boyfriend] Social Media.
Looking at Raymond Taylor's twitter handle, it is fair to say that the man has not made it yet. He has a modest following of just under 1000 fans. His page also tells us that he is an aspiring musician and entrepreneur. He has linked some of his music to his twitter account. Lastly, we also learn that Raymond Taylor is a baller. It suggests that he played some basketball during his college days.
Raymond Taylor's wiki-bio.
| | |
| --- | --- |
| Full name | Raymond Taylor 'Ray Almighty' |
| Age | 29 years old. |
| Date of Birth | October 31st, 1990 |
| Place of Birth | The Unites States of America |
| Profession | Musician, Entrepreneur. |
| Net worth | Under review |
| Partner | Katrina Laverne Taylor |
| Kids | 0 |
| Nationality | American |
| Ethnicity | African-American |
| Zodiac Sign | Scorpio |
| Parents | Unknown |
Originally posted on April 2, 2020 @ 10:43 am