Josh Harris is a 37-year-old reality tv personality, fishing vessel captain, and author. He became famous from his casting as a deckhand in the hit reality TV show Deadliest Catch, which airs on the Discovery Channel. The show chronicles the crab fishermen's quest for their seasonal crab quota in turbulent waters of the Bering Sea. As the name implies, their fishing expeditions are not a walk in the park. Unravel the mystery that is Josh Harris. Want to know who Josh Harris from Deadliest Catch's wife is? Read on.
Who is Josh Harris?
Josh Harris, whose full name is Joshua Grant Harris, is a captain of F/V Cornelia Marie. He is also a television personality where he is cast in the reality tv show Deadliest Catch as a captain of his crab fishing vessel.
Before then, he was a crew member working as a deckhand for the Cornelia Marie alongside his father, Phil Harris, and his younger brother, Jake Harris. The trio was cast in the show revealing their interesting work-family dynamic to their audience.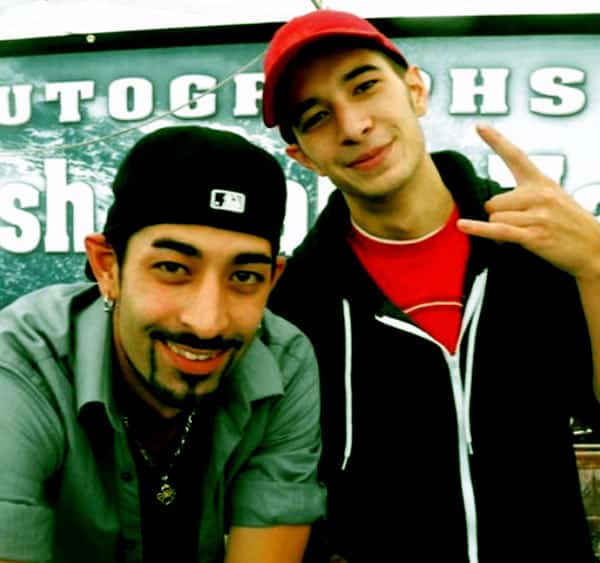 Josh Harris was born to his parents Phil and Mary Harris in March 18th, 1983, in Seattle, Washington, in the United States. His parents later divorced due to his dad's substance abuse and infidelity issues. He and his brother were handed to his father, Phil, after he got custody over them.
Josh Harris carries on his late father's legacy, who passed away in February 9, 2010, from a stroke. Josh authored a book with his brother, Jake detailing their dad's legacy as a fisherman. The book, Captain Phil Harris: The Legendary Crab Fisherman, Our Hero, Our Dad, is meant to honor their late dad. Nothing seems to slow Josh down, and we wish him great success.
His Work on "Deadliest Catch"
Josh Harris started his reality tv presence in April 12th, 2005, when the show, Deadliest Catch, debuted on the Discovery Channel. He worked under his father, Captain Phil Harris, as a crew member on the fishing vessel, Cornelia Marie, where they sailed the waters of the Bering Sea to fish king crab. His father sadly passed on in 2010.
Josh continued working on the vessel, which he later came to purchase. He purchased the Cornelia Marie, which his father was partly an owner, and overhauled and fitted it with new electronics, and renovated its cabin. However, he did not film season 13 due to what he referred to as family issues. He, however, resumed filming in season 14 and made a great catch of crab that season as the captain and owner of Cornelia Marie.
The fishermen put their lives on the line every fishing season to secure a profitable catch of king crab and opilio crab, also known as snow crab. One of the deadliest expeditions saw a vessel named Mary B 2 capsize killing three crew members in the frigid waters of the Bering Sea. Another vessel called Destination also sank, killing all its 6 crew members. Around January 2020, the fishing vessel Scandies Rose capsized, killing 5 crew members.
He has proved that he is a visionary and responsible leader, as seen from the growth in his profession by rising from a deckhand to captaining his boat. Josh Harris from "Deadliest Catch" is now seeking to establish a fishing business in Hawaii, which was his late father's dream in a new spin-off, Deadliest Catch Bloodline. He had earlier also filmed for another spin-off, After the Catch. Josh is still on the show with the aforementioned current spin-off. We hope he will continue gracing our screens for years to come.
Who is Josh Harris' wife?
Josh is a married man, though the identity of his wife remains a mystery. We can see the pair of them on vacation to Disney land in one of Josh's Instagram posts. Harris is also the father of two lovely girls.
Josh Harris Deadliest Catch Net Worth.
Josh Harris has an estimated net worth of about $1M. This is thanks to his profession as a fisherman, which has reaped big profits from his crab fishing.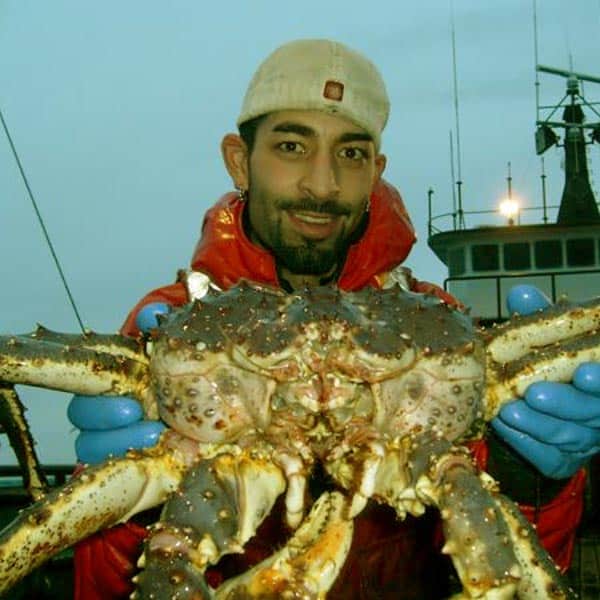 He has also earned income from the shows: Deadliest Catch, After the Catch, and Deadliest Catch: Bloodline. He has also made earnings from authoring a book about his late father titled: Captain Phil Harris: The Legendary Crab Fisherman, Our Hero, Our Dad.
Josh drives a red Corvette and a silver Audi R8, which he loves posting pictures of. From his social media posts, we can see his beautiful house though no specific details of its size and features are available yet.
https://www.instagram.com/p/BCEQQePN3wi/
Josh Harris' Age.
Josh Harries is 37 years old. He is a Pisces Zodiac, as seen from his birth date, March 18th, 1983. Deadliest Catch star Josh is the firstborn of his parents who lived in Seattle, Washington, in the United States.
Josh Harris on Spin off "Deadliest Catch: Bloodline."
Josh Harris filmed for a new spin-off, Deadliest Catch: Bloodline. The show premiered in March 18th, 2020, on Discovery Channel. He, along with Captain Casey McManus (who owns a family home in Hawaii), takes to the waters to learn about fishing Ahi Tuna which has big profits, to fulfill Josh's father dream about starting a fishing business in Hawaii.
Josh had some time back found a map that belonged to his father with notes on starting the new business, which informed his decision to sail to Hawaii to explore the possibility of starting the business. He and Casey hire a local guide, Jeff Silva, who teaches them a new fishing technique using fishing poles.
 Josh Harris' wiki, biography.
| | |
| --- | --- |
| Full name | Joshua Grant Harris |
| Age | 37 years old. |
| Date of Birth | March 18, 1983 |
| Place of Birth | Seattle, Washington, in the United States |
| Profession | Reality tv personality, ship captain, fisherman, author |
| Net worth | $ 1 million |
| Partner | Cornelia Marie |
| Kids | 1 |
| Nationality | American |
| Ethnicity | Caucasian |
| Zodiac Sign | Pisces |
| Parents | Phil Harris and Mary Harris |
Originally posted on April 16, 2020 @ 4:30 pm