Mallory Gulley is a television personality turned public figure who is associated with Street Outlaws. She found a path to the Memphis Street Racing scene thanks to her father, Kenneth Gulley. He is listed as the owner of the Gulley Garage; an establishment prominently featured on the series. Mallory would earn the nickname 'Money Girl' on the show. As her moniker suggests, Mallory was tasked with handing out awards to the victors at the end of the night. Gradually, Miss Gulley would learn the ropes and get behind the wheel herself.
Who is Mallory Gulley from Street Outlaws?
Mallory Gulley is a street racer who competes primarily in Memphis. As a driver, Miss Gulley is partial to the 64 Chevy. She drives a purple version of this vehicle. Moreover, Mallory has dubbed her car 'the ugly duckling.'
Despite being a novice in the industry, Kenneth Gulley's daughter is already piling impressive wins under her belt. She enjoys the fact that she gets to compete against racers like Chelsea Day, whom she idolizes.
Mallory helps out at KG motorsports and Gulley Bail Bonds when she is not burning rubber along the tracks. These are different enterprises that her father has also invested in.
His decision to hire Mallory doesn't just stem from the fact that they are related. No, Miss Gulley has very impressive credentials. For instance, she was enrolled at Arkansas State University, where she studied alongside her sister.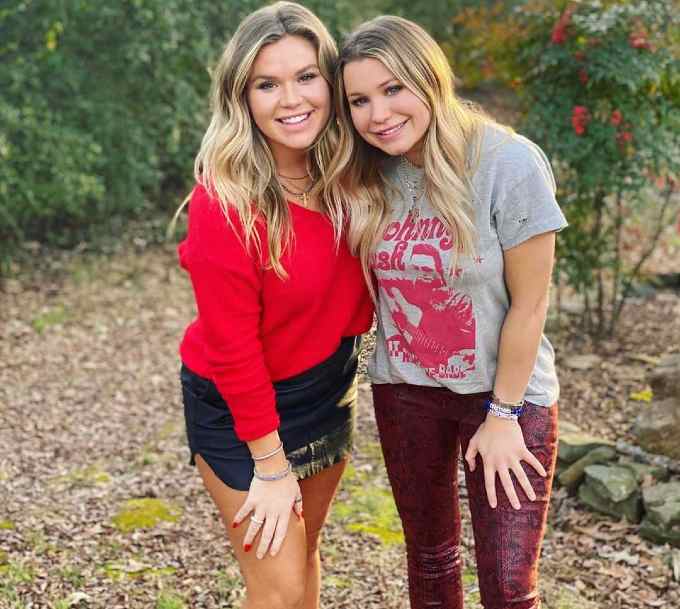 Net Worth.
A look into Mallory's finances tells us that she makes most of her income from racing. Drivers who emerge victoriously can take on impressive earnings. In Gulley's case, she took home a $10,000 winners pot just last year. This is not the only competition she has taken part in over the years.
Working alongside her father also brings Mallory an additional source of revenue. She earns about $45,000 per annum from these ventures alone. As of 2021, Mallory Gulley's net worth is reported to be $200,000.
Her impressive bank account also means that she can afford quality vehicles. One of the most valuable things in her garage is a Chevrolet Corvette Z06, which costs $79,000.
Is she dating anyone? Or married?
Being in her early 20s, it comes as little surprise that Mallory does not have a husband yet. For a while, she was not even focused on dating. Instead, Miss Gulley was dedicating her time to the tracks. However, we learned that this was not the case anymore. According to her Instagram page, Mallory is involved with a man named Cliff Perkins. The two are just dating now, though her sister's pending nuptials could soon push the young Miss Gulley in that direction.
https://www.instagram.com/p/CKrtaifssbC/
Mallory Gulley Wikipedia.
Mallory Gulley was born on the 31st of December 1996 in Jonesboro, Arkansas. She will turn 25 on New Year's Eve. A look at her bio also tells us that Mallory is an American citizen. She is the daughter of Cari and Kenneth Gulley.
Other than that, Mallory also had one other sibling, a sister called Natalie. It is fair to say that the two sisters are very close. They went to the same schools and universities throughout their lives and even lived together for several years after this.
Mallory often talks about how she and her father would go down to the tracks when she was very young. Watching the likes of JJ Da Boss on the track is what initially pushed her to get behind the wheel.
Her social media activity
Mallory has an Instagram page with around 46.5K followers. We can learn a lot from an examination of her profile. We can first see that Mallory likes to spend a lot of time with her sister. In fact, the two even enjoyed a unique cave dining experience at the Playa Del Carmen. Other than that, they regularly take trips to the beach together, even bringing their mom along from time to time!
Other than that, we can also see that Miss Gulley loves animals, particularly dogs. Her family has a dog named Chetty, who she adores.
Lastly, we also found that Mallory is a proud republican who supported former president Donald Trump. She went as far as using her Instagram account to promote his 2020 presidential campaign.
https://www.instagram.com/p/CILomgljd8D/
https://www.instagram.com/p/CHJBPR_DGvQ/
| | |
| --- | --- |
| Full name | Mallory Gulley |
| Age | 24 years old. |
| Date of Birth | December 31st, 1996 |
| Place of Birth | Jonesboro, Arkansas, USA |
| Profession | Street Racer, Public Figure, TV personality |
| Net worth | $200,000 |
| Partner | Cliff Perkins |
| Kids | 0 |
| Nationality | American |
| Ethnicity | Caucasian |
| Zodiac Sign | Capricorn |
| Parents | Kenneth and Cari Gulley |
Originally posted on September 4, 2021 @ 4:38 pm