Kortney and Dave Wilson are a reality television and real estate power couple. They have been affiliated with the HGTV network for several years now, hosting popular programs such as Meet the Wilsons and the Masters of Flip.
At one point, they were even a country music duo before they left their music days behind to venture into real estate. The move proved fruitful as they became two of the most successful realtors in their county. Recently, it was reported that Kortney and Dave Wilson were getting a divorce. Get the scoop right here as we try to uncover what happened.
Who are Kortney and Dave Wilson?'
Kortney and Dave are former musicians turned realtors who went on to be very popular television personalities. Both are Canadian-American in regards to nationality. Kortney is 40 years old, whereas we estimate Dave to be in his mid-40s. Dave met Kortney back in the 90s, according to several sources. At the time, both of them were aspiring country musicians.
In fact, Dave would even quit his music band in the UK to stay in Nashville with Kortney. Dave and Kortney Wilson went on to tie the knot back in 2005. The pair has three children together. These are Lennox Esmee, Jett Wilson, and Sullivan James.
Kortney and Dave Wilson are getting a Divorce.
It is official, Kortney and Dave Wilson, the renowned real estate power couple, are getting a divorce. News broke late last year, on December the 20th, that the two would be going their separate ways. After eighteen years together in marital bliss, the two finally decided that it was time to call it quits.
Kortney said that every love story was different, and there's had just sadly come to an end. She did not give any reason for the split.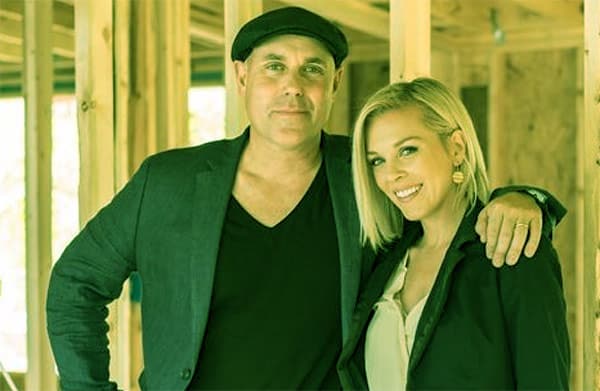 However, it appears to be amicable, as the two still celebrated the Christmas holidays together with their children as a family. The HGTV Network also acknowledged their separation and wished them the best in their future endeavors.
They also said that the two would continue to work together on their network. They are scheduled to appear on Making it Home with Kortney and Dave. The next episode is scheduled to release on the 22nd of January 2020.
Originally posted on January 12, 2020 @ 6:16 pm