Delores Nowzaradan McRedmond is Dr. Nowzaradan's former wife. Dr. Nowzaradan is an Iranian born surgeon, author, and weight-loss expert who is based in America. Most people will recognize him from the work he does on the hit reality show, My 600lb, which airs on the TLC Network. The show has turned him into an international sensation.
As such, interest grew around his family and the woman he was married to at the time in particular. This was one Delores McRedmond, Find out more about Delores in this review today as we dive into her biography. The article will also focus on their children.
Who is Delores Nowzaradan?
Delores McRedmond is an American woman who is known for her relationship with the famous surgeon, Dr. Nowzaradan. Her former husband is one of the TLC's network most bankable faces. He stars on the television show, my 600 lbs life, where he lends his expertise and services to people dealing with morbid obesity.
Reports suggest that she was a secretary long before she settled down with the renowned doctor. She worked at an unnamed office for a significant period before she met the doctor. After they got married, she left her job and settled down to manage her new marital home.
Over the years, Dr. Nowzaradan's prolonged work schedules and commitment to his reality show would see him develop long work schedules. This would say he stay away from home for prolonged periods. As such, the management of the household fell to Delores. She cooked, cleaned, and made sure that everything was in order.
Delores Nowzaradan also singlehandedly raised all three of their children owing to her husband's jammed schedule. It is fair to say that she put in a lot of work to manage the household, as well as in raising the children.
Delores Nowzaradan net worth.
Dr. Nowzaradan's former wife, Delores McRedmond, did not have much in regards to employment while she was married to the famous surgeon.
She was a secretary in an office beforehand but set her attention towards managing the couple's home after they tied the knot. As such, she does not have much in regards to annual earnings and net worth.
Her net worth presently remains undisclosed. This is because she is a relatively private person, even though her former husband was a television personality.
However, her former husband, Younan Nowzaradan, is a top surgeon and television personality. The doctor's estimated net worth stands at $ 6 million at the moment. Being his ex-wife, Delores was entitled to a portion of Dr. Nowzaradan's wealth.
As such, we can assume that she is living a fairly comfortable life. Stay tuned for more updates as we continue uncovering more information on the woman.
Delores Nowzaradan Married Life with Dr. Nowzaradan. Their Kids.
Dr. Nowzardan and Delores McRedmond met way back in the 70s. At the time, the good doctor was establishing himself in his medical career.
Delores, on the other hand, was a secretary at an office. The two would go on to tie the knot back in 1975. They would go on to enjoy twenty-seven wonderful years of marriage.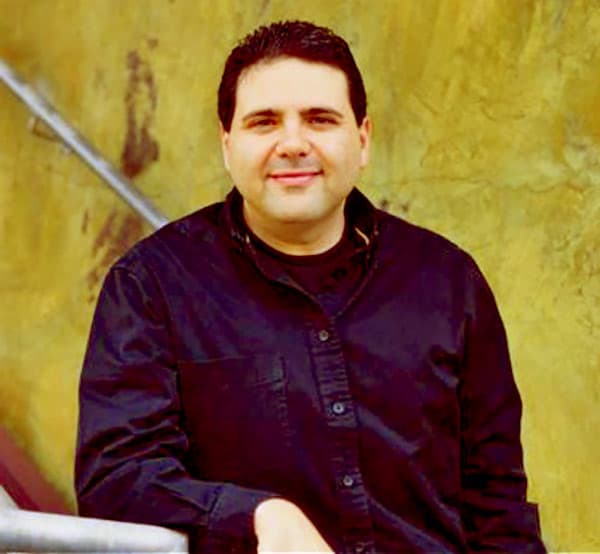 In the process, Dr. Nowzaradan and his former wife, Delores, had three children together. Their first child, a son named Jonathan, was born three years after their wedding. This was on February 6th, 1978. This means that he is 41 years old as of 2019.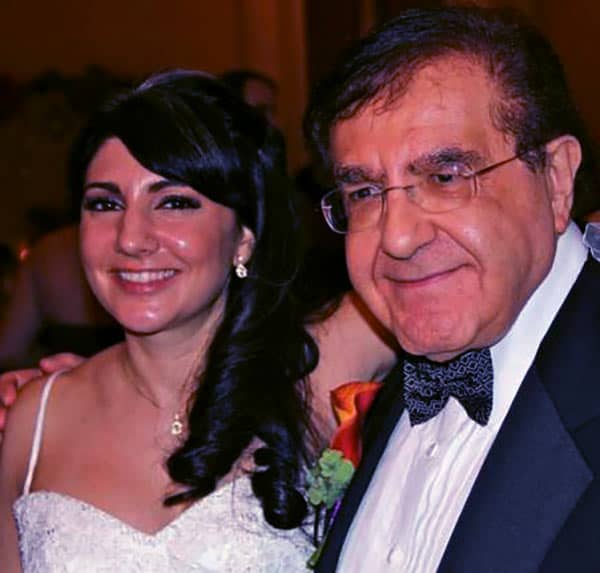 A daughter, Jennifer Nowzaradan, followed two years later. She celebrates her birthday on February 21st, 1980. She is 39 years old. The couple's lastborn child, Jessica, is 36 years old. She came into this world on May 1st, 1983.
The couple remained married to each other until 2002 when Delores Nowzaradan filed for a divorce. While it remains unclear what caused their separation, we can make an educated guess that it might have something to do with Dr. Nowzaradan's rigorous work schedule.
Delores McRedmond's Wiki-bio.
| | |
| --- | --- |
| Full name | Delores McRedmond |
| Age | The Mid 60s |
| Date of Birth | The 1950s |
| Place of Birth | The United States of America. |
| Profession | Former secretary, stay at home mother. |
| Net worth | Undisclosed. |
| Husband | Dr.Younan Nowzaradan (ex-husband) |
| Kids | 3 |
| Nationality | American. |
| Ethnicity | Caucasian |
| Zodiac Sign | N/A |
| Parents | Unknown. |
Delores Nowzaradan McRedmond was born sometime in the 50s in the United States of America. This would mean that she is probably in her mid-60s at the moment. Not a lot of information is available regarding the woman's background as she has led a relatively private life.
Even her former husband's fame was not enough to push her into the limelight. All we know about Delores is that she is the former wife of Dr. Nowzaradan, with whom she had three children.
Originally posted on November 29, 2019 @ 11:01 pm