From a humble beginning as a salesman to making one of the popular TV shows on polygamy, the man has seen it all. Today we talk about the man of the family, Kody Brown. The celebrity has four wives and a huge family of 18 kids altogether. Each of his wives is engaged with some business while together the entire family spends time for their TLC hit, the Sister Wives. Know Kody Brown's net worth.
Kody Brown Wives and Married Life.
The reality star, Kody Brown, is married to 4 wives. They are Meri, Christine, Robyn, and Janelle (in no specific order). Kody's met his first wife Meri in 1989. They fell in love and got married by April of 1990. His second wife, Janelle, married him on 20th of January, 1993. From his second wife, he has had six children: two daughters, and four sons.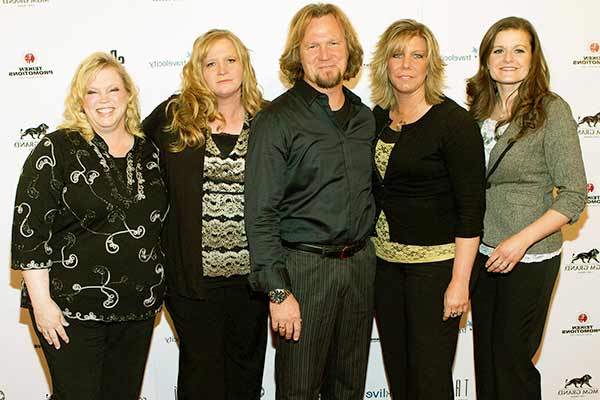 Similarly, Kody met with Christine, his 3rd wife and got spiritually married in 1994. Together they have six children, one son, and five daughters.
His fourth wife, Robyn Sullivan was a divorced mother and has had three children from her previous marriage. Kody then had to divorce his legal wife to marry Robyn and legally adopt her children. The couple now has two biological children of their own.
According to Kody, he is on a path of spirituality and whatever happens, happens at the command of God. Kody now enjoys life with his four wives and 18 children altogether.
Kody Brown Early Life and Career.
Although the celebrity has been quite secretive about his early life and his educational qualifications, the star is believed to have grown up in a Mormon atmosphere. It is also thought that his father is a polygamist too and has ten children altogether with three different wives.
Regarding his career, Kody Brown is believed to have started his career as an advertising Salesman before his hit TV show. Once thriving, he then switched his career into the show business, leaving behind his salesman job.
Not many know that apart from the TV show, Kody has tried to open multiple businesses of his own. The celeb attempted to run a Detox business in 2014. His slogan read that they will detoxify the entire world one family at a time. The company did not do great business and subsequently died a slow death. Kody also tried his luck with a programming business called Bricksoft, which gradually died too.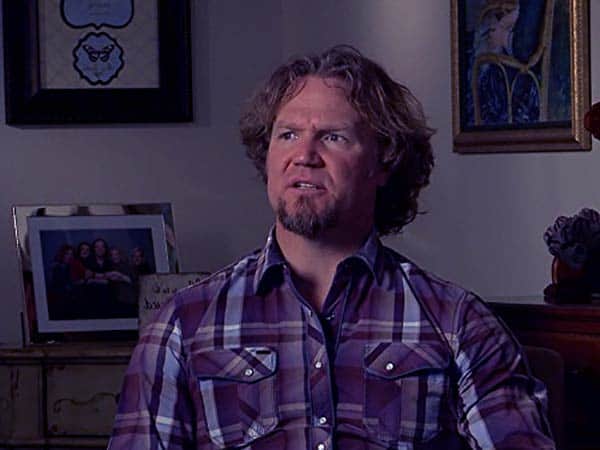 In the year of 2012, Kody Brown penned an original book, "Becoming Sister Wives: The Story of an unconventional marriage" along with his wives.
Kody Brown Parents, Family, Siblings, Wiki-Bio, Facts
Kody Brown, born on 20th of January in 1969 in the United States of America, is the son of William and Genelle Brown. As per some source, His father was a polygamist too with three wives and ten children. The star started his career as a salesman who then caught the attention of TLC's TV producers for his unique culture.
He has his TV show and is popularly known for his pretty face, blonde hair and blue eyes. He is said to have a charming and pleasing personality which may be one of the reasons for his four wives living together with him.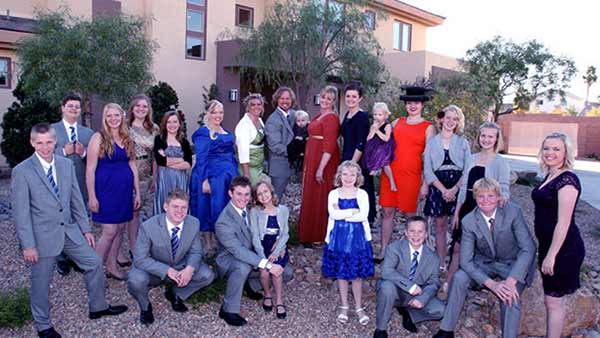 Kodi Brown's Family Net worth.
Furthermore, almost all of his wives have had their own business and generate a healthy income independently. Meri Brown is a spokeswoman for LuLaRoe products while in 2017 she inaugurated Lizzie's Heritage Inn. As per sources, it is believed that she has an estimated net worth of around 400,000 dollars. Similarly, Janella Brown has a real estate business of her own and is estimated to have a net worth of 400,000 dollars.
Though the huge family might seem to be successful at first glance, the family has been in troubles multiple times due to poor financial management. Kody Brown, along with his wives, have declared bankruptcy numerous times, sometimes even showing just 15 dollars in his account.
While some speculate it may be his method of avoiding tax laws, but the family has been ordered multiple times to clear their dues to their debtors. According to some facts, combining the entire family's total net worth comes around to be more than $1.6 Million.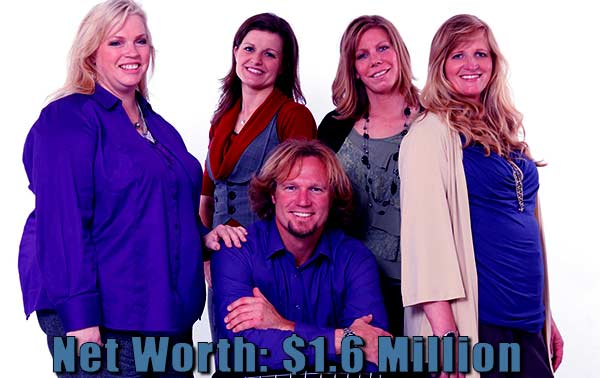 | | |
| --- | --- |
| Age | 36 (January 20, 1969) |
| Net worth | $1.6 Million (Estimated) |
| Spouse | Meri, Christine, Janelle, Robyn |
| Kids | 18 |
| Occupation | Actor |
| Parents | N/A |
| Nationality | American |
| Ethnicity | White |
Summary.
With 18 children and four wives and a net worth of $1.6 Million, Kody Brown is undoubtedly at the helm of his game and knows how to stir the ship in the perfect direction.
Originally posted on September 1, 2019 @ 6:42 pm