Kenya Summer Moore is an entrepreneur, former model, and Miss USA pageant winner. The Detroit native is also acknowledged for her time on screen, as well as featuring on reality television. Get to know more about Kenya Moore's net worth.
Some of the projects credited to her include The Real Housewives of Atlanta and the movie I Know Who Killed Me. Over the years, Kenya Moore has worked with actors such as the Wayan Brothers and Lindsay Lohan.
The reality star has also enjoyed a successful career as a television producer. Kenya is a former student at Wayne State College, where she attained a degree in Psychology.
Kenya Moore Net Worth.
The reality star is also a bankable actor and TV producer. Additionally, Kenya enjoyed a long career as a model. At one point, she even became Miss USA.
All this helped lay the foundation for what her net worth would become. By 2013, Kenya's net worth was estimated to be $1.5 million.
This came at the time when her reality show, The Real Housewives of Atlanta was very popular. Kenya was one of the most beloved members of the show.
Presently, however, her net worth has dropped significantly. Kenya Moore's net worth in 2020 is $800,000.
Kenya Moore House and lifestyle.
The reality star lives a lavish lifestyle, as is evident from her reality show. Kenya lives in a beautiful expansive property which she has dubbed, 'Moore Manor.' Looking at its features, we can't help but be in awe. The 6000 square foot property comes with state of the art bathroom facilities, glittering expansive walls, and large chandelier.
In  2016, the 5 feet 10 inches tall reality star, Kenya Moore completed the renovations of her Georgia house that she dubbed as Moore Manor.
The home also consists of features like a sprawling kitchen, massive walk-in closet, master suite, master bathroom, and a touchless toilet, which remembers users' preferred music and seat temperature.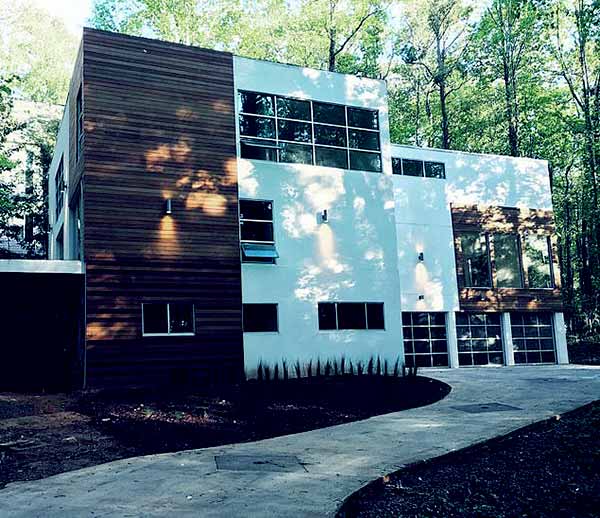 During a home tour video in 2017, Kenya claimed that her touchless toilet is the crown jewel of the bathroom.
Kenya Moore's $153,000 Tax Lien.
A couple of weeks before giving birth to her first kid, the IRS accused her of failing to pay $153 thousand in taxes.
As per the court documents obtained by The Blast, a tax lien was filed against her Atlanta home to accrue some of the money that she owes. The report was registered on 12 October and had not paid $152,678.36 tax for 2016.
As per the terms of lien, she has to pay the cash to the government even before she receives any money from selling the property.
Originally posted on November 23, 2019 @ 1:10 pm