The world recognises Johnny Jett as a reality star on Discovery Channel's Barnwood Builders. Art lovers also appreciate him for his paintings.
Either way, he is an exceptional part of Mark Bowe's team on Barnwood Builders. As a result, we compiled a piece on Johnny Jett's Wikipedia-type biography which also addresses his age, wife, married life and even his supposed death.
Who is Johnny Jett?
Johnny Jett rose to fame on November 1st, 2013 during the premiere of Barnwood Builders on the DIY network. The series follows Mark Bowe and his team consisting of Sherman Thompson, Graham Ferguson and Brian Buckner.
Together, they buy old barns and cabins and restore them to their former glory; with modern finishing of course. Johnny Jett is the oldest member of the team and also the most experienced when it comes to handling the machines. Bowe's West Virginia Company oversees their entire operation.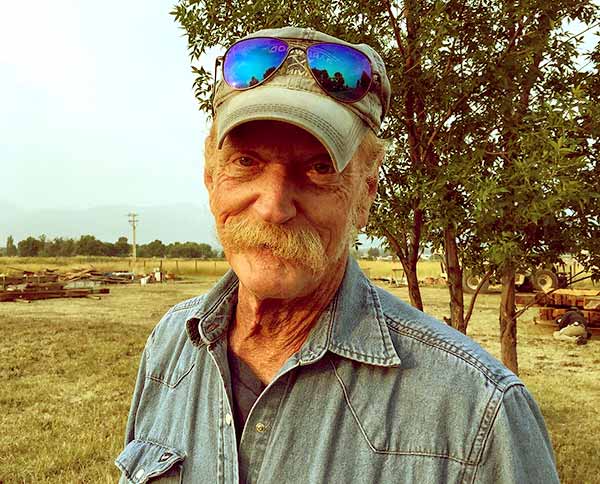 Johnny Jett Art and Paintings.
While working, the team know better than to mess with ancient art. Johnny Jett mostly oversees the preservation and integrity of the pioneer era structures. He also likes to preserve them in picture formats in paintings.
The reality star, Johnny Jett, is a wizard when it comes to drawing. Give him a brush, a canvas, throw in a few colours and prepare to be amazed. Most of his work goes for around $70, and you can find all his collections on his website.
Is Johnny Jett Married to a wife?
Johnny Jett is an open book when it comes to his career. Ask him any of his achievements over the years, and he will even compose a song about it. However, the one thing he never talks about is his personal life.
The reality star keeps his love life very secluded. You'd think he'd upload his wife on Facebook, but that isn't the case. He only promotes his art, paintings and most of all, Barnwood Builders. Johnny Jett's married life remains unknown at this time.
How old is Johnny Jett? His age, Birth year
As we mentioned earlier, Jett is the oldest cast member in the series. He was born on April 23rd, 1949, which makes his current age, 70.
Johnny Jett Death Rumors.
Many people have written off Johnny Jett and dubbed him dead when in the real sense, he is very much alive and healthy. However, the old-timer fast approaches his life expectancy.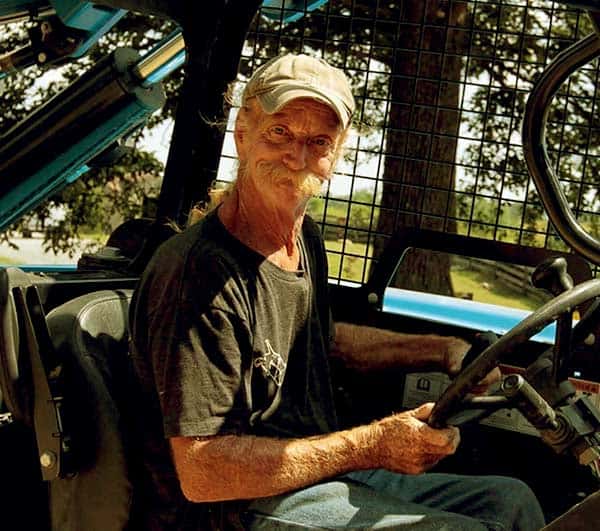 The source of Johnny Jett'sdeath rumours stems from a published obituary of an individual who shares his name. The said- Johnny Jett was born in 1950 and died on May 7th, 2012. In a way, they both belong to the same age bracket hence the confusion.
Johnny Jett Wikipedia biography.
The 70-year-old hails from Chicago, Illinois where he was born. He participated in the Vietnam war during his younger years and survived. Soon after, he got a job as a maintenance worker at the Fleming County Water system where he served for 25 years.
Once he grew weary of the job, Johnny Jett decided on moving to West Virginia in the early '90s. It is here that he met up with Sherman Thompson, his cast-mate who shared a similar passion for cabins. As a result, they started selling old log cabins before Mark Bowe joined the duo.
In 1998, all three licensed their business into a firm called Antique Cabins and Barns. After about a decade, the DIY Network approached them with an opportunity they couldn't turn down. Hence the beginning of fame on Barnwood Builders.
Quick Info
| | |
| --- | --- |
| Name | Johnny Jett |
| Net worth | $400,000 |
| Profession | Painter, Builder, Reality star |
| Dead or Alive | Alive |
| Age | 70 |
| Birthdate | April 23rd, 1949 |
Originally posted on November 19, 2019 @ 9:29 am