Kate Chastain is an American writer and chief stewardess aboard a luxury yacht. This has seen Kate drift towards television as well. Kate Chastain has documented her experience out on the Caribbean in a book titled, 'Lucky Charming.' The stewardess's life has not been short of controversy, as she has experienced numerous troubles with the law of the years.
Despite this, Kate Chastain's career did not slow down. Explore Kate's biography in extensive detail as we look at 7 interesting facts about the reality star. This will give us a keen insight into her personal life.
Who is Kate Chastain?
Kate Chastain is a woman who was thrust into the limelight after she was brought on to star in Below Deck. The show follows an expensive yacht that caters to high-end clientele across the Caribbean. Kate works alongside the likes of Lee Rosbach, who is the captain and Eddie Lucas.
The show's first episode aired on the 1st of July 2013. Kate would join the cast a year later and has starred on 76 episodes so far.
https://www.instagram.com/p/B1ojIuGAt3r/
Her journey on the Caribbean first started when she was only 24 years old. At the time, Kate Chastain was a laundry stewardess aboard her first yacht. In only twenty-four months, Kate was promoted to the position of a chief stewardess.
This is a position she has held for several years now. Fans of the popular show will be disappointed to learn that Kate Chastain is seriously considering retiring at the moment.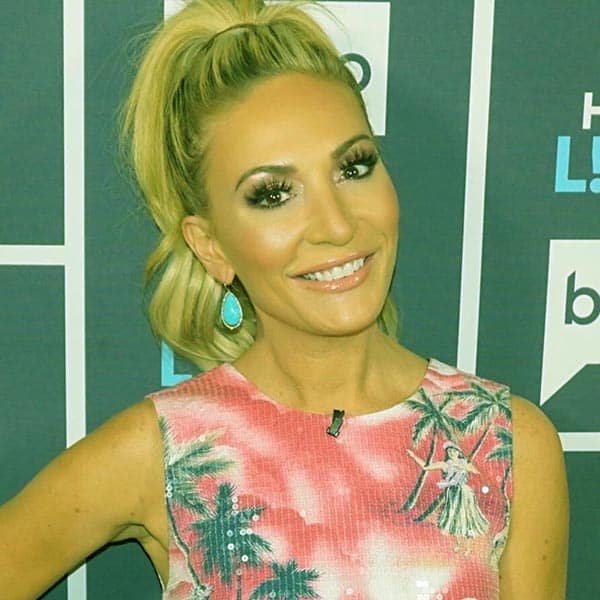 This comes after seven seasons of featuring as a stewardess on Below Deck. Remarkably this is something Kate foreshadowed five years ago. She stated clearly that she didn't see herself working on a deck for long. In preparation for the next phase of her life, Kate Chastain made a move to New York City from Florida.
How old is Kate Chastain?
Kate Chastain came into this world on the 2nd of January 1983 in Melbourne, Florida. This would mean that the stewardess just turned 37 years old a few weeks ago. Being a January baby, Kate's star sign is Capricorn.
Kate Chastain's Net worth.
Chief Stewardess Kate is one of the longest-serving stars on Below Deck. This has resulted in her network paying her $ 75k for every season of her popular show. As such, this puts Kate Chastain's net worth at $300,000 as of this year. We will keep you up to date with any new developments.
Kate Chastain's Arrest.
According to a report by the Brevard County Sheriff's Office, Kate Chastain was arrested after a domestic dispute at her Melbourne beach home. This occurred on June 15th, 2016.
The police were called in, and Kate was brought to the station and charged with strangulation and battery. This altercation was with her ex-girlfriend, Rico Hernandez.
When we dug for more information, we learned that Rico filed a report that alleged that Kate had held her down and bit her inner thigh and bicep. She had also strangled and assaulted her repeatedly.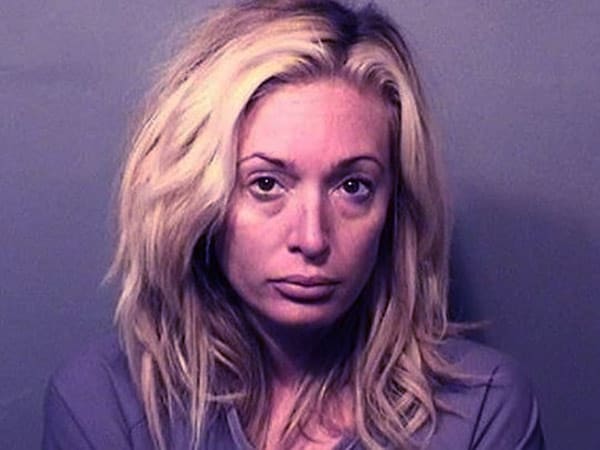 All this came after Rico refused to leave the house after being kicked out by Kate Chastain. This is when the chief stewardess lost her cool and she chose violence. What made matters worse was the fact that this wasn't the first instance of domestic abuse in the household. Kate was only let go after she posted a $5,000 bail.
The stewardess took to her social media platform to thank her fans for their continuous support and promised to tell her side of the story.
Kate Chastain's Girlfriend and Relationship details.
After her explosive relationship with Rico Hernandez, Kate went on to date a host of other people. This list includes both men and women as she is bisexual in regards to her sexuality.
In one interview, Kate stated that she had come to grow mistrustful of most people she meets. This would explain why she hasn't had a serious relationship ever since.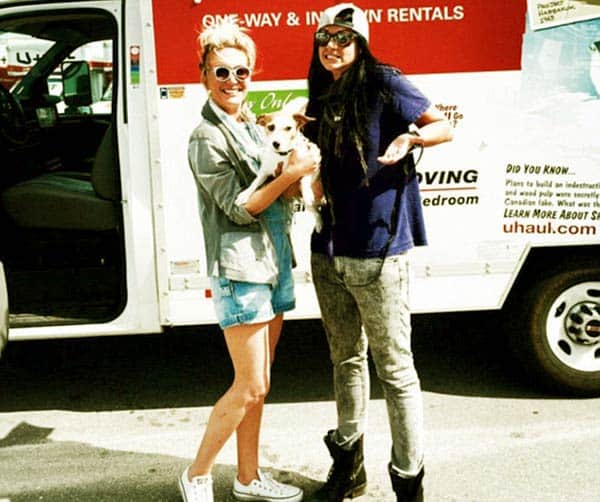 This, however, did not stop the rumor mill from churning. Most recently, Kate was linked to two of her crew members and co-stars on Below Deck. These are the likes of Josiah Carter and Ben Robinson.
A glance at Kate Chastain's social media.
It is fair to say that Kate is fairly popular online. Her Instagram page reveals that Kate Chastain has over 535,000 followers. It also shows her love for her dogs and a budding friendship with some of her crew members.
Most recently, she posted a picture with Ben Robinson, whom the stewardess was previously romantically linked with. However, Kate refers to him as a friend in this instance as she wishes him a happy birthday.
https://www.instagram.com/p/B6t9f2xAX0v/
The 37-year-old stewardess also uses her Instagram page to display her love for fashion as she models a variety of clothes across different posts. Lastly, Kate uses the platform to address social issues. For example, she condemned the Fyre Festival fiasco, which duped thousands of music fans out of their hard-earned money.
Kate Chastain's Wiki-bio.
| | |
| --- | --- |
| Full name | Kate Chastain. |
| Age | 37 years old. |
| Date of Birth | 2nd January 1983 |
| Place of Birth | Melbourne, Florida, USA. |
| Profession | Chief Stewardess, Reality television Personality |
| Net worth | $ 300,000 |
| Partner | Rico Hernandez (ex-girlfriend) |
| Kids | 0 |
| Nationality | American |
| Ethnicity | Caucasian |
| Zodiac Sign | Capricorn |
| Parents | Unknown. |
Originally posted on February 4, 2020 @ 2:58 pm