Elliott Nicodemus Neese is a crab fisherman, deckhand, and television star. When he turned 28, Elliott became the youngest captain in the history of the Discovery Network show. The boat he worked on was called the 'Rambling Rose.'
His promotion came as no surprise as he had started fishing by the time he was twelve. Elliott trained under his family's guidance, as it was a skill that ran down various generations. The article will give an insight into what happened to Elliott Neese from the Deadliest Catch. Find out where he is now.
Who is Elliott Neese?
Elliott Neese is a reality personality we once regularly watched on the show Deadliest Catch. He was brought on to the show back in 2011, six years after the show's initial run.
Elliott stayed on for four years before he dropped off the television. The series is based on the dangerous, bordering life-threatening adventures of several fishers as they set out to catch crab fish. It is how they make a living for themselves and their families.
Elliott entertained fans for about 60 episodes in total. Fishing is something that ran in his blood. When he was 19 years old, Elliott had already become proficient at pot fishing.
Later on, he went on to work as a deckhand and shortly after got promoted to deck boss. Being out in the sea also enabled Elliott to pick up a few skills in engineering.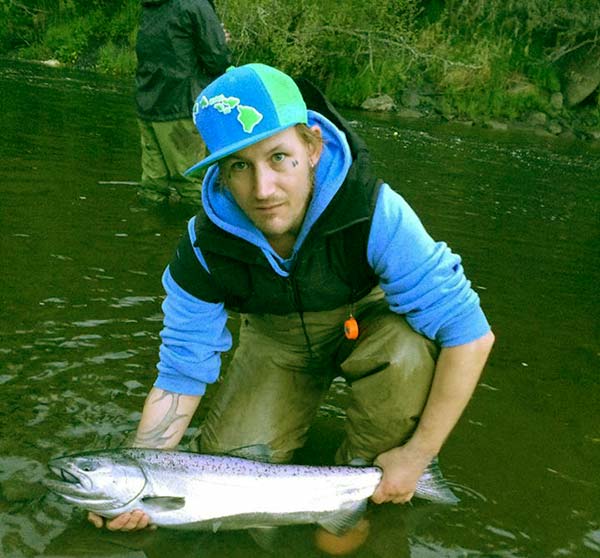 What happened to Elliott Neese?
Elliott Neese's time on the Rambling Rose has not always been easy. One incident saw him refuse to sail his ship out during an ice storm.
At the time, he was in an argument with the boat's owner, and this dispute resulted in the loss of his job. He came back after they settled their difference. However, by 2015, Jeff Folk, who was Elliott's first mate, took over officially as captain. Fans questioned his absence from the show.
Elliott Neese confirmed his exit from the show by telling fans that he had been admitted to a two-month rehabilitation program. His drug addiction finally came to light.
A lot of people had suspected this after his then-girlfriend, Valerie, got a judge to file a restraining order against him. She accused Elliott of domestic and emotional abuse. The incidents were most likely brought about by his drug-induced angry episodes.
Even before he departed from the show, there was a prolonged online petition to have him removed from the series. It came as a result of the police reports filed by his ex.
Where is Elliott Neese now? What is he doing?
Elliott Neese has been trying to beat his drug problem ever since his departure from television. He was doing well right up until he relapsed again back in 2017.
It proved to be just a blip on the road as Elliott went back into rehab again.  He also started working out again and building up his muscle mass again.
On their part, the show's producers were very encouraging. They supported Elliott throughout this entire ordeal. Some of them even promised to give him another run on the show once he was completely clean.
https://www.facebook.com/CaptainElliottNeese/photos/a.284099538393343/284101925059771/?type=3&theater
Presently, we have no idea what Elliott is up to as he is virtually a ghost on social media. Five years after his departure from the Discovery Network and fans are still waiting to see him make his way back on the show again.
Originally posted on April 15, 2020 @ 8:59 pm