Brielle Biermann, born Brielle Karenna Biermann, is an American reality star who is the daughter of Kim Zolciak Biermann, an original housewife of The Real Housewives of Atlanta reality show on Bravo. The reality star is known for her work in the reality series, Don't Be Tardy, which chronicles her life and that of her famous parents and sibling. Read to know Brielle Biermann's Net Worth.
The Don't Be Tardy reality star is also a socialite with an impressive following on social media. Often, the reality star finds herself in the eye of the storm of controversy. Get a glimpse of her life and other facts below including her plastic surgery and boyfriend.
Who is Brielle Biermann?
Brielle is a television personality, who is part of the cast of Don't Be Tardy. Moreover, she is an Instagram Influencer, and yes, that's now a real thing. The reality star hopefully goes to bed with a smile after viewing her profile on Instagram, which shows her massive following of 1.3 million.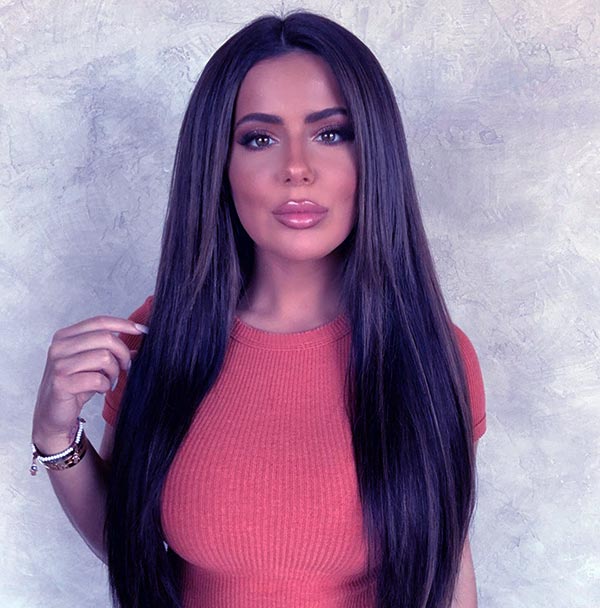 She is reserved for social media personalities with millions or hundreds of thousands of followers on Instagram. The title not only comes with enough bragging rights to make you haters green with envy, but it also comes with opportunities to make some serious dough.
Brands will literally fork out hundreds of thousands of dollars to these influencers for product endorsement posts. Talk about living the good life.
Who is Brielle Biermann dating?
Currently, the Don't Be Tardy reality star isn't dating, if her social media posts are anything to go by. In November of 2019, the influencer revealed that she is single via an Instagram Q&A. She then also posted on Twitter in December 2020 that the holidays made her want a boyfriend whom she could buy gifts for.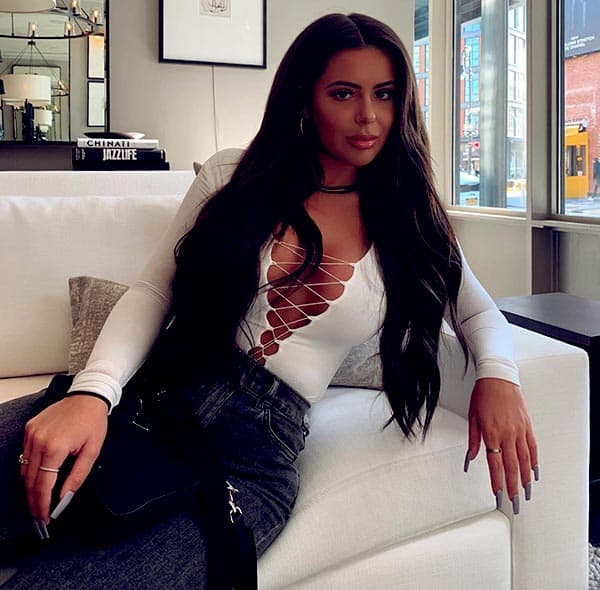 Previously, the reality star was in a relationship with Justin Hooper, as reported by Radaronline. Before that, she had dated Michael Kopech, a baseball player, for two years from 2017. Before that, the reality star had dated Slade Osbourne, who she had a rough breakup with as she had confessed on their show.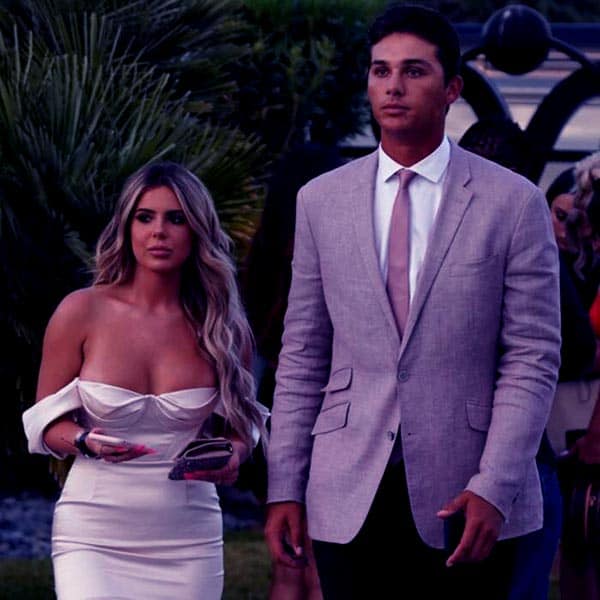 So for any hopefuls out there, you may still have a chance to rescue this damsel from loneliness. Though, in all honesty, they may never get that chance to. But anyway, what's life without some good old hope, right?
Brielle Biermann's Parents.
She is the daughter of Kim Zolciak Bierman and Kroy Biermann. To point out, the reality star is a stepdaughter of Kroy, who is a former American Football player. Her mom birthed her in a previous relationship she had. Kroy adopted Brielle and her sister, Ariana, in July 2013, giving them his last name, Bierman. It came after he married their mom on November 11, 2011.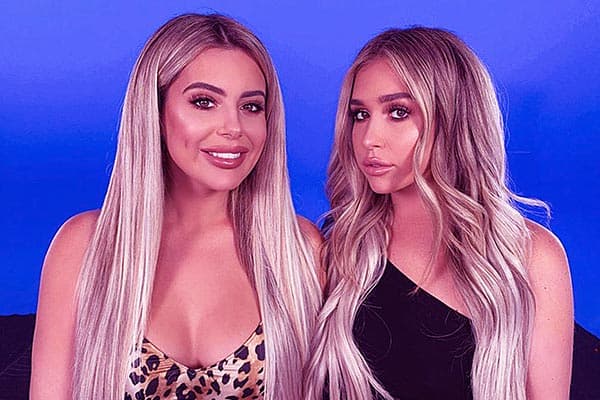 How old is Brielle Biermann?
The reality star is was born on February 25th, 1997, in Atlanta, Georgia, in the United States. She is now 23 years old in 2020. Her Zodiac sign is Pisces.
Brielle Biermann Plastic Surgery?
When most people try to hide the fact that they've gotten plastic surgery or what is known as having work done on themselves, the Don't Be Tardy reality star loves to show off her plastic surgery on social media. In March 2019, the influencer took to Instagram and posted a photo of her with her mom and sister with a caption saying that the trio went to the plastic surgeon and asked for a 3 for one special.
https://www.instagram.com/p/BvK2X9ZFy5x/
The post, which was meant to be funny, didn't attract a lot of humor. In contrast, followers took to their keyboards to spew harsh comments to the influencer. Her mother, Kim Zolciak, supported the reality star to have the procedure done by taking her to the best lip injector she knew.
The Biermans have not been spared other plastic surgery rumors. The Instagram influencer has also been accused of getting butt augmentation and a nose job. However, she took to social media to hush out critics by posting her before and current images of her clearly showing she had always had the same nose.
She also says she's always had the same rear posting belfies, or what is more commonly referred to as butt selfies. I know, it's hard to keep an article PG-rated when the Biermans are involved.
Before and After Plastic Surgery.
It was no secret that Brielle Biermann had gotten lip filler injections. Heck, the reality star went to social media to show off her fuller lip. She said that she always had smaller lips when all her friends have beautiful lips.
Consequently, it became insecure for her, and she decided to plump them up. Her before and after photos clearly show her enhanced lips. The reality star is now sporting a fuller pout on her Instagram photos compared to older pictures.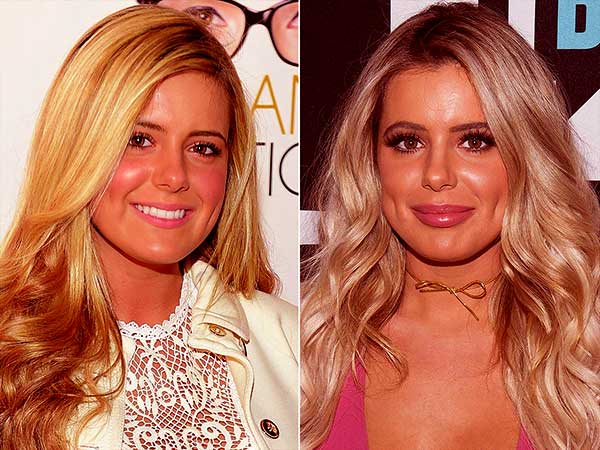 She wrote on Instagram that she looked way better now than she did in an older photo where she had pouted her lips popularly known as duck lips. She wrote that anyone who claimed she looked worse with lip filler is a liar as the photo of her before was proof enough.
Brielle Biermann's Net Worth.
The Don't Be Tardy reality star Brielle Biermann is estimated to have a net worth of $600,000. Her wealth mainly comes from her work on their hit reality show, Don't Be Tardy. She also makes income from her Instagram by posting sponsored posts for various brands.
Brielle Biermann wiki info.
| | |
| --- | --- |
| Full name | Brielle Biermann |
| Age | 23 years old. |
| Date of Birth | February 25, 1997 |
| Place of Birth | Atlanta, Georgia, United States |
| Profession | Reality tv star and Instagram Influencer |
| Net worth | $600,000. |
| Partner | Under review |
| Kids | Under review |
| Nationality | American |
| Ethnicity | Caucasian |
| Zodiac Sign | Pisces |
| Parents | Kim Zolciak Bierman and Kroy Bierman |
The reality star cum social influencer grew up in Atlanta, Georgia, with her mom and her sister, Ariana. She attended Roswell High School as well as Johns Creek High School.
Originally posted on May 5, 2020 @ 2:18 pm