You don't need to go to a culinary school to become a renowned chef. Take Guy Fieri; for instance, he only majored in hotel management while in college and currently has several shows on the Food Network. That said, here's everything we have on Guy Fieri net worth.
Cars.
For a chef, Guy Fieri collects more than just cookbooks, recipes, and spices. His love for cars is insatiable. The father of two owns a fleet of over 30 vehicles which includes, the 1976 Jeep CJ-5, 1996 Chevrolet Impala SS, 1967 Chevrolet Camaro, and the 1968 Pontiac Firebird. Others include a yellow Aston Martin and a Lamborghini that was once stolen but recovered in 2012.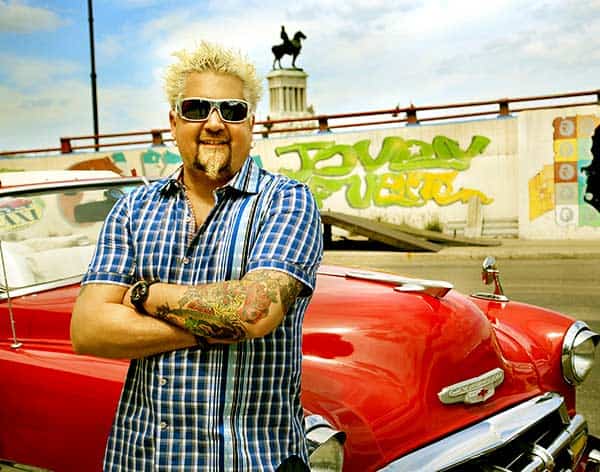 Restaurants.
Any businessman would tell you that a significant investment knows no borders. However, Guy Fieri will ask you, why stop at land, when you can take your business to the sea?
He currently has restaurants in over 20 cities in the world found on different continents. Others are only accessible on lavish cruise ships.
The most popular restaurants include Guy Fieri's Kitchen + Bar joins, El Burro Borracho, Chophouse, Bar-B-Que Joint, Smokehouse, Pig & Anchor, Sammich Joint, Burger Joint, and Chicken Guy!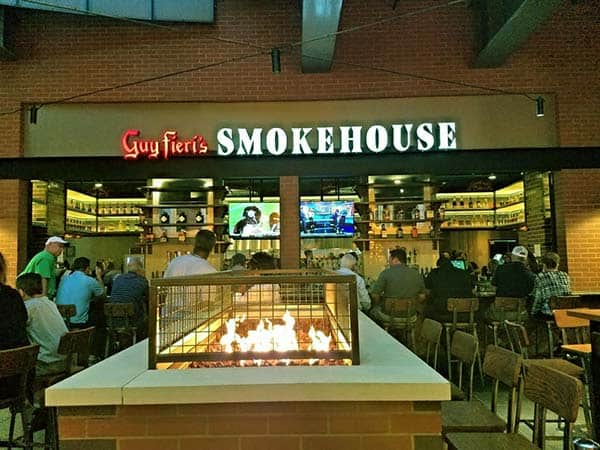 Guy Fieri Net Worth:$25 Million.
Many would say that Guy Fieri's net worth culminated from his chain of restaurants. However, he would say, it all started at the age of ten when he sold soft pretzels from his stand, The Awesome Pretzel.
At the time, his main aim was to finance his oversees foreign exchange student program in France, which took him six years. Little did he know that his life would change following his stay there.
On coming back to America, Guy Fieri worked a few restaurant jobs and finally made yet another bold move – starting a restaurant. The project was a partnership with his close friend, Steve Gruber, in the year 1996. With time, the business expanded with more branches set up in different cities.
Come 2006, he finally dabbled his hand in showbusiness by auditioning for the second season of The Next Food Network Star.
Guy Fieri not only won the competition but also got to host his show, Guy's Big Bite. Subsequently, the opportunity gave rise to many shows such as Diners, Drive-Ins and Dives, Dinner Impossible, Guy Off the Hook, Recipe Showdown, and many more.
Other projects that also contributed heavily to Guy Fieri'sfwife net worth include advertisements, promotions, and commercials. Speaking of selling, the television star has a vineyard and produces wine under the label Hunt & Ryde.
By 2018, Forbes had already listed Guy Fierri's net worth at approximately $8 million with an annual salary of $100,000. But why stop there?
The TV host opened up an online store called Flavor Town, where he pawns off merchandise in the clothing niche. Taking all these sources into account, Guy Fierri's net worth currently as of 2021 racks up to $25 million according to reputable online sources.
Above everything else, the Emmy Award-winning presenter is also a restaurateur, author, and collector of muscle cars.
Social Media Activities.
With the recent events coming into play, the TV star used his influence to raise more than $20 million for restaurant workers. Otherwise, he also remains active on other social media platforms such as Facebook, Instagram, and Twitter with millions of followers. He is married to Lori Fieri.
Originally posted on February 1, 2021 @ 9:46 pm