Christie Brimberry is a television personality, car enthusiast, and office manager. Her passion for automobiles has seen her amass quite the impressive collection in her garage. For several years now, she has been an employee at the Gas Monkey Garage. The establishment is famed for its ability to offer some of the best car customization services available in the country.
It has given her the chance to work with renowned mechanics such as Jason Aker, Tony Cano, and Mike Coy. Explore Christie's biography in detail; examine facts like Christie Brimberry's net worth, Husband, Children, and wiki.
Who is Christie Brimberry?
Christie Brimberry is a reality television star on the Discovery Channel. If her face is one you recognize, then it's because you are a fan of Fast N' Loud. It follows the work of the Gas Monkey Garage crew and their search for America's most classic vehicles.
Doing most of the search is self-proclaimed petro-sexual mechanic, Richard Rawlings, and one of his best friends, Aaron Kaufmann. Sometimes, they even find ancient relics reduce to rust. Even so, the mechanics over at GMC prove that they are up for any challenge. They work hard to restore any car and make it ready for auction.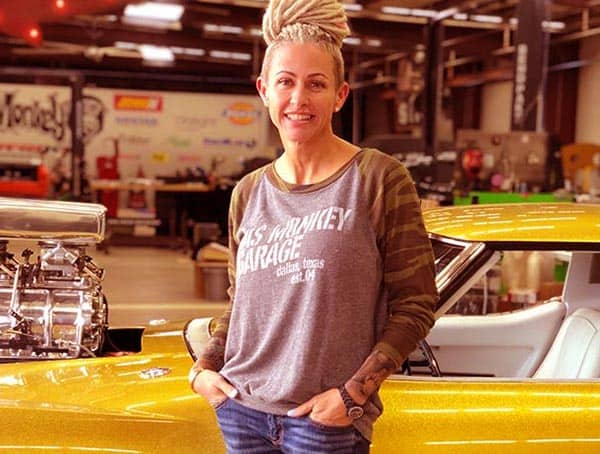 Fast N' Loud first premiered on June 6th, 2012. Thirteen seasons and eight years later, the show is on its 136th episode. Christie made her first appearance on the episode titled 'Double Trouble Galaxie.' Since then, she has featured on 57 more episodes. The Gas Monkey Garage star is basically the establishment's Zookeeper, her own words!
She takes care of the rest of the crew, making sure that everything runs smoothly. Interestingly enough, Christie was also the very first woman to be featured on the show! She paved the way for other female employees like Daphne Kaminski.
In addition to cars, the Fast N Loud reality star is a fan of tattoos, a huge fan! Both of her arms are covered entirely in ink!
How old is Christie Brimberry?
Gas Monkey Garage girl Christie Brimberry was born on March 23rd, 1972. It makes her 48 years old as of 2020. People who are born within this time frame fall under the star sign, Aries. They are known to be fiery, assertive, and even a little dominant. These are all qualities that Christie possesses. After all, it takes a lot of character to be a zookeeper!
Fast N' Loud Girl Christie Brimberry Is Married to Husband Daren Brimberry.
Yes, the fast n' loud reality star is a married woman. Her husband is Daren Brimberry. He works as a hairstylist at a salon called 'Muse.' One of his clients is Christie's boss, Richard Rawlings!
The couple has been together for well over two decades, surviving cancer scares, and all the other hurdles that life has thrown at them. For better or worse, right?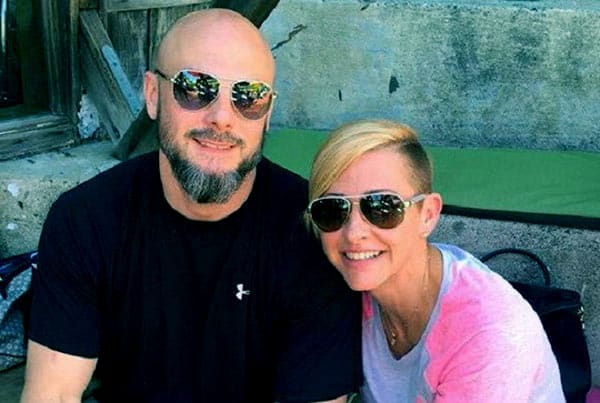 Christie Brimberry's Children.
Despite all of the bad times, they have also had their fair share of good moments. For instance, they have six kids! The couple's oldest child is Malik Grinage, who was born back in 1997.
He is 22 years currently, but set to turn 23 by the end of July. Malik is also an alumnus of Birdville High back in Texas.
Jordan followed her brother two years later. She attended the same high school as her older brother. Furthermore, Jordan was part of the dance team that went on to win the National Dance Championships back in 2017.
The rest of their children include daughters Trinity, Abigail, and Billie. Before she met Daren, Christie had been married to another man. Obviously, this relationship did not work out.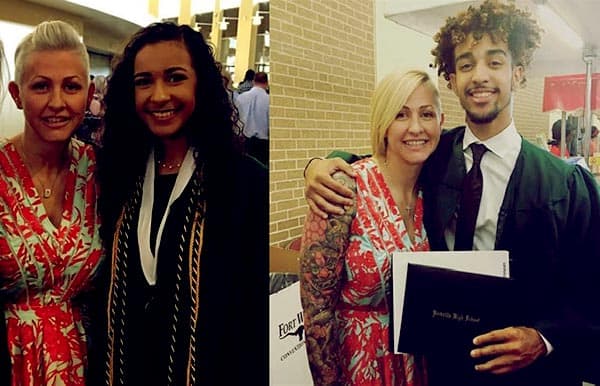 Things are going much better in her second marriage. Daren was a constant source of support during her cancer battle. He and the kids gave her the strength she needed to beat it.
Did Christie Brimberry leave Gas Monkey Garage?
No, as far as we can tell, Christie is still part of the crew over at GMC. How do we know? Well, a look at her Instagram page tells us that she is the assistant of Richard Rawlings at Gas Monkey. Don't you think she would have removed this from her page if she wasn't part of the crew anymore?
https://www.instagram.com/p/BDlXZ_7Gz8V/
We found further evidence on Gas Monkey's official page. It lists her as one of the employees still on the team. So to surmise, no, the Fast n' loud star is still very much part of the crew.
Christie Brimberry Wiki-bio.
| | |
| --- | --- |
| Full name | Christie Brimberry |
| Age | 48 years old. |
| Date of Birth | March 23rd, 1972 |
| Place of Birth | United States of America |
| Profession | Reality television personality, car enthusiast, Office manager at GMC |
| Net worth | $2 million |
| Partner | Daren Brimberry |
| Kids | 6 |
| Nationality | American |
| Ethnicity | Caucasian |
| Zodiac Sign | Aries |
| Parents | Under review. |
https://www.instagram.com/p/B2y3hjAA2Uf/
Christie has an impressive following of 341K on Instagram. Her page also shows us that she is a dog lover! In fact, she has pugs at home!
Originally posted on May 1, 2020 @ 9:28 am