Daniel Casey is a renowned English Actor. Perhaps you might have recognized him from the long-running British television show, Midsomer Murders.
Besides the famous TV show, Casey has also been in other shows such as Our Friends in the North (1996), Steel River Blues (2004), and Hex (2004-2005).
Let's find out more about Daniel Casey: his career life, family, and wiki-bio.
Who is Daniel Casey? His Career.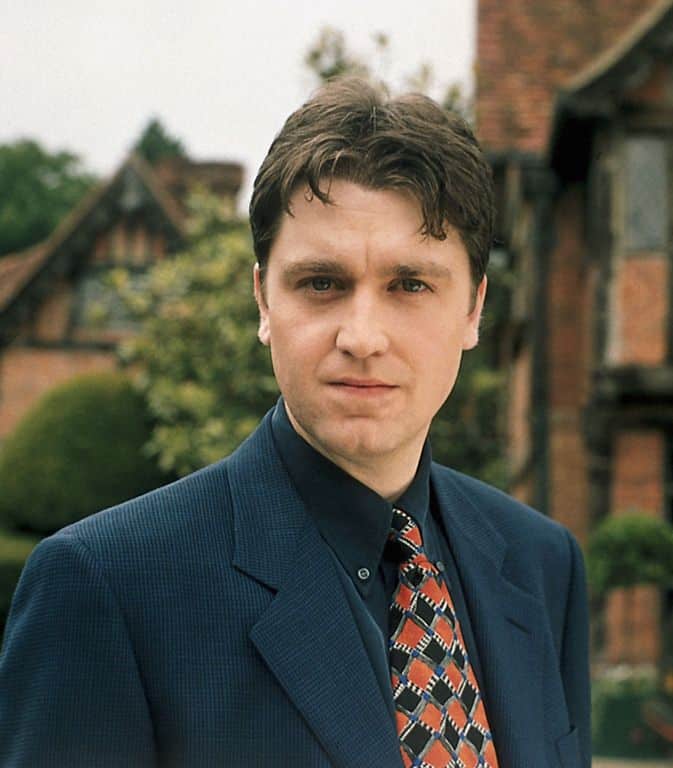 Daniel Casey is the son of Luke Casey, a Television presenter and Journalist. Daniel was born and raised in Stockton-On-Tees in the UK. He also attended Grey College in Durham and graduated with a Bachelor of Arts degree in English Literature. Soon after, he went on to study acting.
Daniel Casey's debut career on stage was during the touring production of Dead Fish. He rose to fame as soon as he got a role in Midsomer Murders.
Daniel portrayed the leading role of a firefighter, Tony Barnes, in the series Steel River Blues. Moreover, he has also appeared in various television shows such as Inspector George Gently, Marchlands, Casualty, and Coronation Street.
Did you know that Daniel also appeared on a couple of soap operas? Indeed it's true. He played Tom Bailey on BBC's 'EastEnders.' Also, Daniel made his debut in 'Emmerdale,' as Terry on 24th May 2018.
Daniel Casey on Midsomer Murders.
Casey has been part of Midsomer Murders since season one. On the show, he played Sergeant Gavin Troy's role, who was a sidekick to DCI Tom Barnaby (John Nettles). On the show, Gavin Troy helped Detective Tom Barnaby solve about twenty-nine mysteries.
Since the beginning of the show, Daniel Casey has been on 30 episodes. Eleven years on the British show enabled him to be more famous. In fact, we can say that he made most of his money through it.
Midsomer Murders was one of the most popular British drama series. In fact, the show always had good ratings that never dropped below six million. Did you know that Midsomer Murders was originally titled 'Barnaby?'
Why did Daniel Casey Leave Midsomer Murders?
After eleven good years on the show, Daniel Casey decided it was time to leave the show. The question is why? There isn't any complicated reason why Casey decided to leave the show. According to an interview he did, Daniel Casey mentioned that he did not want to stay with the same thing too long.
This suggested that he had been on the show for a long time, and it was now time for him to branch out and find new things. In the same interview, he also mentioned that he would really miss the show and his fellow cast. Casey even went ahead to let fans know that his favorite murder on the show was 'Death by drinks cabinet.'
Since leaving the show, Daniel has just been a regular on the stage. If you were to ask me, Midsomer Murders was the best thing that ever happened to him.
Taking a look at his social media, we got to find out that Daniel Casey is currently taking part in a musical called "Sleepless the Musical."
Is Daniel Casey married To a Wife?
We have no current information on Daniel Casey's relationship life. However, he was once married before. Daniel tied the knot with his ex-wife, Ellie Casey, in 2005. Unfortunately, their marriage ended in 2010.
In their five years of marriage, Daniel and Ellie had two children: Raferty and Milo Casey. Daniel's son, Rafferty, was born in 2006, and he's currently 14 years old. On the other hand, there is absolutely no information on his other son Milo.
Wiki Bio and Facts.
| | |
| --- | --- |
| Full name | Daniel Casey |
| Age | 48 years old |
| Date of Birth | 1st June 1972 |
| Place of Birth | Stockton-On-Tees, United Kingdom |
| Profession | Actor |
| Net worth | Under Review |
| Wife | Ellie Casey (2005-2010) |
| Kids | Raferty Casey, Milo Casey |
| Nationality | British |
| Ethnicity | Caucasian |
| Zodiac Sign | Gemini |
| Parents | Luke Casey |
Originally posted on February 8, 2021 @ 6:46 pm