Drake Tester, the son of Craig Tester, appeared for just two episodes of "The Curse of Oak Island" in 2013. Season 5 of the reality show made the tragic revelation that Drake died in early 2017. This heartbreaking news shocked many fans of the show. Read on to find out about Drake Tester's untimely death.
About Drake Tester Death.
Drake Tester was only 16 years old at the time of his death. He took his last breath on March 26, 2017. According to reports, he lost his life because of a seizure disorder that he was suffering from since birth.
Due to the medical condition, he used to suffer from attacks once every few years. These attacks would last a few minutes every time. The obituary confirmed that the condition led to his premature demise. Drake has left behind his parents Craig Tester and Becky Tester and his siblings Jack Begley and Madeline Begley.
https://www.facebook.com/HISTORYCanada/videos/10155779039452777/
Appearance in the show.
He spent approximately six weeks on Oak Island in the year 2015. It has been reported that he was planning to head out to the island again during the summer season. He had appeared in Season 3 of the reality show.
In Season 3 Episode 5, "Disappearing Act" and Season 3 Episode 7, "The Missing Peace" views had seen him. On the reality show, he had joined his dad. Together they were trying to uncover information relating to the 'Money Pit' and the mystery of the 220-year-old island.
The Oak Island Tours Inc. team took to their Facebook page to make the tragic revelation about Drake's death. The team praised him because of his wonderful smile, warm hugs, and infectious laugh. After the untimely death of Drake, many people paid tribute to him.
Kevin Burns, the executive producer of the show said that Drake was a "kind and loving young man who was growing up to be an exceptional human being."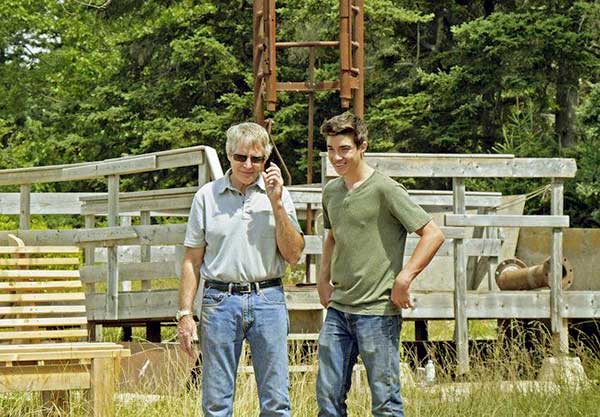 Unfortunately, Drake's journey was cut short because of the medical condition. But he kept a happy face in spite of the challenges that he had to go through. Even though he made a brief appearance in the reality show, he made a lasting impression on his fans and admirers.
Originally posted on January 27, 2020 @ 11:29 pm