Dr. Ray Harp is the top-notch vet of the show 'The Incredible Dr. Pol,' premiering on Nat Geo Wild. The show premiered on Nat Geo TV in 2011 and centers around Jan Pol and his team of veterinary doctors. Dr. Pol's team works on treating small to large breeds of animals on the farm.
Dr. Ray Harp joined Dr. Pol's veterinary team in July of 2019. Moreover, the 39-year-old vet always wanted to practice mixed animal vet service. In this article, we discuss Dr. Ray's time in the popular Nat Geo Series.
Is Dr. Ray Harp still on The Incredible Dr. Pol?
As of 2021, Dr. Ray Harp is still on the show and has just completed filming for the show's 19th season. The Incredible Dr. Pol encouraged Ray Harp to take the career of a veterinarian.
Immediately post studies, Ray was looking for a job when his wife Chloe came across an ad for 'The Incredible Dr. Pol.' Dr. Pol was hiring an associate veterinarian for the show. Thus, Ray applied and got hired in the organization. Ray started working as an associate veterinarian on July 1, 2019 and is still one of the show's prominent cast members.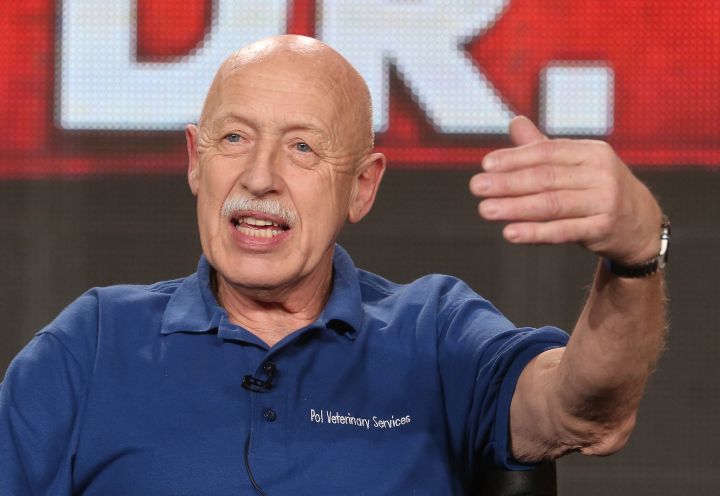 The show has completed its 19th season, and Dr. Ray Harp has moved from being an associate to become the primary doctor. There is no valid information on the release of season 2020. However, looking at the show's success and Dr. Ray's popularity, we can hope to see more of him in the coming seasons.
Dr. Ray Harp Wiki, Bio
Born and raised in 1972 in Kansas, Harp grew up loving and admiring cute animals. Moreover, he always dreamt of becoming a vet technician someday. Harp was a fan of Dr. Jan Pol before even pursuing Veterinary. He graduated in Biology stream from Kansas State University.
Before being a vet, Harp worked at different jobs. Later, he worked at West Jordan Road Clinic, where he treated small animals only. However, Harp was not satisfied with small animals as he always wanted to practice with large animals. Further, Dr. Ray earned his Doctorate of Veterinary Medicine from Kansas State University College in May 2019.
Ray is married to his wife, Chloe. We do not have enough details on his wife and children. However, he frequently posts pictures of Chloe and children on his Instagram account @rayharpdvm. Ray has gained over 4.2k followers following his popularity from the show 'The Incredible Dr. Pol.'
Originally posted on September 13, 2021 @ 11:18 pm