Dr. Jeff Young is a vet doctor and a TV star who features in the popular animal planet show 'Dr. Jeff: Rocky Mountain Vet.' He grew up with his mom and step-dad. When he was a child, he got an opportunity to visit his biological father's dairy ranch. As a result, Jeff developed a love for domesticated animals. Little did we know that he'd dedicate his life nurturing and rescuing them.
In this article, we discuss the death rumors surrounding Dr. Jeff Young from the Animal Planet show.
Dr. Jeff Vet Dies Rumors
There is a rumor spiraling up on the internet about the death of Dr. Jeff. Further, the rumor has strong backings as the doctor suffered from a life-threatening disease. As a result, many fans believe in the rumor while others are searching up if it is true. So, Is Dr. Jeff really dead?
No, Dr. Jeff is alive and cancer-free as of 2021. Around 2016, the doctors diagnosed the vet with B-cell Lymphoma. As of now, he has completed the treatment and is maintaining a healthy lifestyle.
Cancer Battle
According to Dr. Jeff, he developed an 8cm lump in his body. In addition, the tumor posed a life-threatening situation for the doc, and he had to undergo severe treatment.
Jeff suffered from a disease named B-cell lymphoma, a form of cancer. As a result, he observed several rounds of chemotherapy. In addition to the physical weakness, the doctor also lost his signature long hair during the procedure.
Currently, he is cancer-free and alive. However, Jeff was out of the show for a long time following his diagnosis and treatment.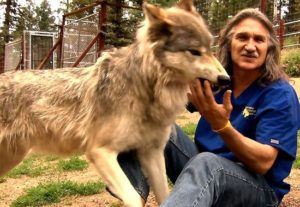 So, Has anyone from Dr. Jeff Rocky Mountain Vet died?
Many characters come and go in a TV show. And when a cast stops appearing, people automatically assume that something terrible has happened. Thus, there are many death rumors on every TV show.
According to our research, no one has died on the show Dr. Jeff: Rocky Mountain Vet. However, the lead cast, Jeff, was diagnosed with cancer in 2016.
Originally posted on September 11, 2021 @ 7:37 pm