Sporting navy blue overalls or her comfy scrubs, Dr. Brenda attends to animals, both large and small, with various medical conditions. Moreover, she does so with incredible poise, skill, and courage. As a result of this, Dr. Brenda has been a fan favorite on the show, The Incredible Dr. Pol.
The show which debuted on Nat Geo Wild in 2011, has featured Dr. Brenda alongside Dr. Pol and his staff. The Pol Veterinary Services clinic was Dr. Brenda's first place of practice and it still is to date. Check out our in-depth article to learn interesting facts about Dr. Brenda.
Dr. Brenda on The Incredible Dr. Pol.
Dr. Brenda Grettenberger joined the cast of the Incredible Dr. Pol from its first season. As aforementioned, the show premiered in the year 2011. Now in its 16th season, the show is still going strong with high ratings on Nat Geo Wild. Dr. Brenda has been a key cast member of the show since its debut.
When she started her career, being a woman veterinary wasn't received well by many clients in the Weidman region where she got her first job in 1992 at Dr. Pol's clinic. Thankfully, she has proved the naysayers wrong.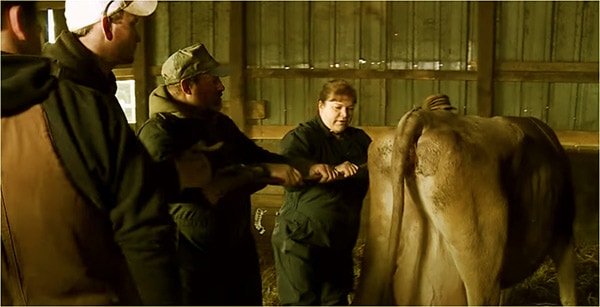 No case is too hard for her to handle. From helping cows deliver calves, to treating horses and pets, she is just the woman for the job. Sometimes Dr. Brenda Grettenberger has to stick her whole hand inside a cow's rear end to examine it and amazingly, she takes it all in stride. These amazing skills and attributes of Dr. Brenda have made her a treat for fans' eyes whenever the show was on the air.
What happened to Dr. Brenda on Dr. Pol?
Rumors have been swirling around that Dr. Brenda is leaving the cast of The Incredible Dr. Pol. This is largely in part due to her dwindling on-screen time which hasn't gone unnoticed to fans.
From season 12 of the show, Dr. Brenda wasn't regularly featured on the show. However, her name remained in the credits. There hasn't been any official confirmation about her exiting the show from the show's producers or Dr. Brenda herself. Inside sources however revealed that she didn't want to continue appearing on television though it is still not confirmed if this is factual.
In fact, Charles Pol, one of the show's producers and the son of Dr. Pol, posted a tweet on September 22, 2019, appreciating Dr. Brenda for her great work at the clinic.
Dr. Brenda is such a calming presence. Such a good vet. We are lucky to have her on the team. #DrPol #NatGeoWild pic.twitter.com/T9mhDFoqdp

— Charles Pol (@ChuckPol) September 22, 2019
He referred to her as a good vet and said that they are lucky to have her on their team. Based on the post, we can conclude that Dr. Brenda is still very much a part of the team at Pol Veterinary Services clinic. We have to wait for future episodes to see if Dr. Brenda Grettenberger from Dr. Pol will still be a part of the show's cast.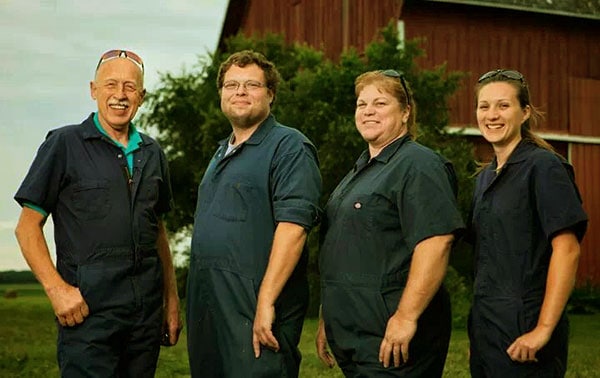 Dr. Brenda Husband.
Dr. Brenda is a very private person and she has managed to keep her personal life under wraps. She has chosen to keep her on-screen appearances strictly professional compared to the other cast members of the show who share segments of their personal lives.
Moreover, she has no online presence too, making it harder to know anything about her personal life. Many people think that Dr. Brenda from Dr. Pol is single but that is down to her keeping her life super private. Probably, she may be married with kids. Once we get any information about her love life, we'll be sure to update it on the article.
Age.
Dr. Brenda was born on 23rd February 1967. That means that she is 53 years old at the time of writing this article in 2020. Dr. Brenda is a Pisces Zodiac. Pisces are characterized by a selfless personality. They are also very intuitive and imaginative.
All these traits can be seen in Dr. Brenda as she uses her sixth sense to handle complications in her furry patients. When she's in an emergency scene, you can really see all of these attributes come into play in a sort of medical orchestra that is nothing short of magic.
Dr. Brenda Grettenberger Wiki.
Dr. Brenda came from an animal-loving background. Her folks had a dairy farm and she grew up alongside all sorts of adorable farm animals. Without a doubt, she was cut out for a life centered on animals. Dr. Brenda seems to have been specially made in destiny's lab to lead a life of caring and helping animals and she is nothing short of a miracle worker for sick animals.
All of the factors at home conspired together and led Dr. Brenda Grettenberger to pursue a career in Veterinary Medicine at Michigan State College in the late 80s. After completing her studies, she came across an advertisement in a local paper advertising for a vet position at Pol Veterinary Services.
In 1992, her prayers were answered when she got a job with the clinic. Since then, Dr. Brenda has been the right-hand person for Dr. Pol and she has earned her rightful place in the Weidman-based practice.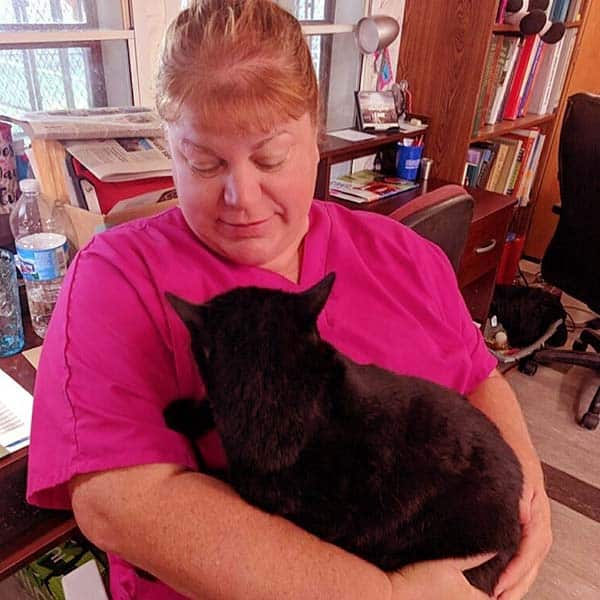 However, with all great positions in life, she also had her fair share of being looked down upon by older farmers who didn't think that a woman could make a competent vet. Well, I'm sure all her critics are now hiding their faces in stifling shame as Dr. Brenda has proved to them that the proverbial 'what a man can do a woman can do better,' is not just wordplay. Rather, it holds a lot of truth.
Well, as they say, luck is when opportunity meets preparedness. For Dr. Brenda, her hard work saw her being featured as a key cast member when Nat Geo Wild approached Dr. Pol for a reality show centered on his practice.
Dr. Brenda Net Worth.
Sources reveal that Dr. Brenda Net Worth is $800,000. Her wealth can be attributed to her salary as a veterinary doctor and also from her participation in the reality show, The Incredible Dr. Pol. Dr. Brenda gets paid $90,580 annually. Boasting a practice of 27 years, Dr. Brenda must have made some really good dough in her career.
Dr. Brenda Wiki Table.
| | |
| --- | --- |
| Full name | Dr. Brenda Grettenberger |
| Age | 53 years old. |
| Date of Birth | 23rd February 1967 |
| Place of Birth | Eaton Rapids, Michigan, United States |
| Profession | Veterinary doctor, reality television star |
| Net worth | $800,000 |
| Partner | Unknown |
| Kids | Unknown |
| Nationality | American |
| Ethnicity | Caucasian |
| Zodiac Sign | Pisces |
| Parents | Unnamed |
Originally posted on July 11, 2020 @ 9:03 pm