The black ink crew boasts some of the most talented tattoo artists the streets of Harlem have ever known. Their reputation precedes them, as people travel far and wide to seek their skills.
Donna is one of the people on the crew. The woman has skills equal to her counterparts on the crew, and as such, is an integral part of it. In this review, we will examine certain aspects of her life in order to gain a better understanding of the artist. We will look at her net worth, age, twin sister, real name, and past relationships. It will undoubtedly make for an interesting read.
Donna Lombardi from 'Black Ink Crew' Net Worth.
Reality television is a multi-million industry. As such, it stars are known to rake in obscene amounts of money in regards to salary. Just look at the Kardashians! The artist is part of a growing list of young reality stars. Her popularity has been on the rise ever since she joined the Black Ink Crew for its third season. The show airs on a reputable network, VH1, which is known to treat its stars well. As such, Donna Lombardi's net worth is $ 25,000.
It is a modest figure compared to her co-stars, but it is a figure that will inevitably keep rising as she grows in popularity. Besides reality television, she also applies her trade as a tattoo artist and cosmetologist. This provides Donna with an additional source of income, and will gradually help build up her net worth.
Donna Black Ink Crew Relationship and Spouse.
The artist has a very interesting relationship history. Her ex-husband's name was Maxwell. The pair started dating back in 2015 and were wed soon after. Maxwell reportedly proposed on the 4th of May, 2015. The interesting part came when we learned that the pair actually tied the knot while Maxwell was still incarcerated.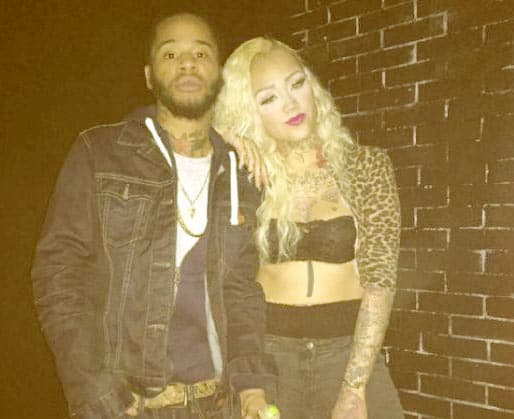 While a prison wedding is not your average Cinderella story, it alludes to the love Donna bears for her man. She stuck by him during the hard times and was even happy to wait for him to get released from prison. Their relationship, however, did not last, as Donna was dating a new guy by 2017.
Whether she was still married to her imprisoned spouse at the time remains a mystery. Maxwell was definitely not happy to hear that she was dating a new guy named Mohammed. He reportedly threatened her, and the simmering levels of stress inevitably led to a miscarriage in 2018.
Mohammed was her rock throughout all this, and his support helped her get through it. This is probably why the two are still presently dating.
Meet Her Twin Sister
The tattoo artist has a twin sister named Brittany. The pair, while similar in many ways, are also different in a few ones. Donna, for example, keeps her hair bright, pink and loud, whereas Brittany keeps it simple and black.
https://www.instagram.com/p/BoNBbWghuRo/
What this tells us is that Donna has the flashier and extroverted personality, whereas Brittany could be more laid back. Supporting this theory is the fact that Donna's body is also riddled with tattoos, and her sister is more reserved when it comes to ink.
Donna from Black Ink Crew, Age, Real Name, Parents.
The artist's real name is Taylor Monet Pinkney. She is a nineties baby, and presently 26 years old. And while Donna is fairly active on social media, she has kept the identity of her parents a mystery. We were able to find several pictures of the star and her mother on social media, which at the very least tells us that the two are very close.
Donna From Black Ink Crew Wiki bio
| | |
| --- | --- |
| Full name | Taylor Monet Pinkney |
| Age | 26 years old. |
| Date of Birth | September 20th, 1992 |
| Place of Birth | Cleveland, Ohio, USA. |
| Profession | Tattoo artist, Cosmetologist, Reality television star. |
| Net worth | $ 25, 000 |
| Spouse | Mohammed- Mo (Boyfriend) |
| Kids | 0 |
| Nationality | American |
| Ethnicity | Mixed race |
| Zodiac Sign | Virgo |
|   | |
Taylor Monet Pinkney was born on the 20th of September, 1992 in Cleveland, Ohio. This makes the artist 26 years old as of today. While details on her family are scarce, we did find out that the star has a twin sister named Brittany. They look alike, but the differences are also notable. Donna loves tattoo design, and it has always been her passion.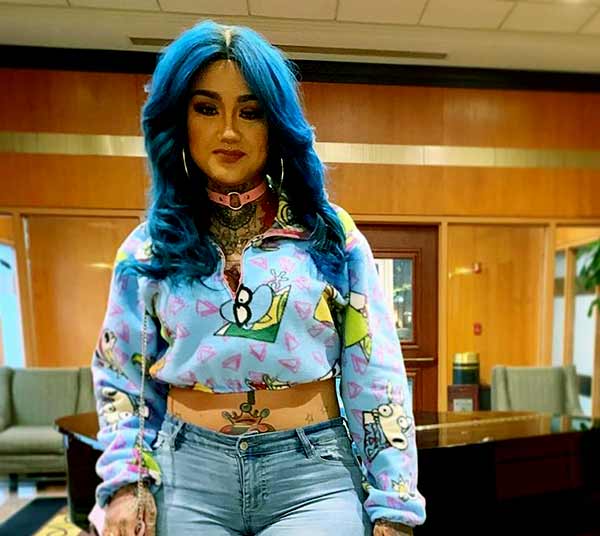 Her hard work and dedication to the craft saw her brought on to the Black Ink Crew for its third season. She started as a minor character before becoming a mainstay on the show.
Originally posted on May 30, 2019 @ 10:34 am