Danielle Busby is currently the only living mother of all-girl quintuplets in the United States. While the phenomenon is a rarity, she also receives her stardom from her appearances on TLC's Outdaughtered. The series features her life and the complexity of her family.
They include her husband, Adam Busby, and their six daughters: Blayke, Ava, Olivia, Hazel, Riley, and Parker Busby. Moreover, the series sometimes features the quintuplet's cousins, their parents, and their tight bond. Today, we take a look at the reality star's family tree and focus on Danielle Busby's biological father and mother.
Who is Danielle Busby's father? Is he dead or Alive?
Perhaps the only mysterious person in the entire series is Danielle Busby's father. It has been roughly three years since the Busby family went mainstream and there is no wind as to who her biological father is. The mother of six never speaks out about him, and neither does the rest of the cast.
You'd almost think that Danielle Busby's Biological Father never existed. However, according to Biology, he does, and this raises even more questions. We scoured all reputable sources and came up with nothing on him. Some die-hard fans of the show on Reddit speculated that he is probably dead.
Others stated that he probably doesn't like getting filmed. However, other sources seemed to have a pretty good lead about his whereabouts.
According to their speculations, Danielle Busby's father is no longer with us. He allegedly died when hurricane Harvey hit Texas in 2017. Regardless, all the sources don't have substantiated proof to back up their stories.
Who is Danielle Busby's mother?
Danielle Busby's mother goes by the name Michelle Theriot according to her Instagram handle. However, most people call her 'Mimi.' She is originally from Louisiana but moved to Texas to live with her daughter after hurricane Harvey completely destroyed her home.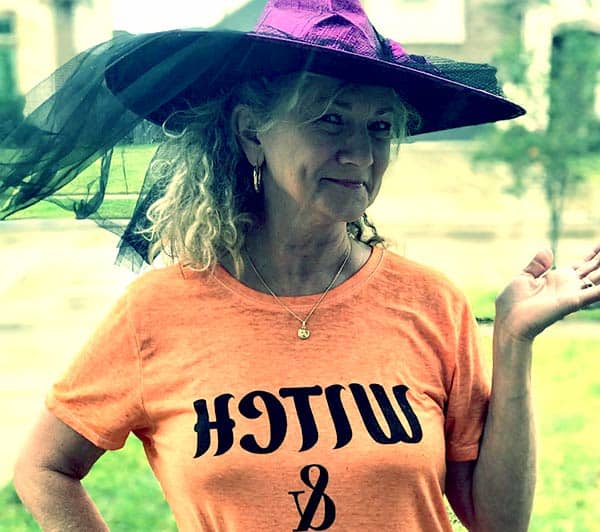 According to Mimi's Facebook page, she got a job as a realtor with Keller Williams in Texas. Some sources have it that her husband divorced and left her to raise her kids as a single mother. However, like the former, there are no solid leads on that.
Danielle Busby's Family and siblings.
Did you know that Danielle isn't the only 'multiple mama' in her family? Mimi and her mysterious husband also had twin daughters Crystal Mills and Ashley Mowbray. Crystal goes by Kiki whereas Ashley goes by Lili and as you guessed it, Danielle goes by Didi.
All three siblings remain happily married with kids who often make appearances on Outdaughtered. It's a close-knit family – minus their father – who often spend as much time together.
Adam is the only male figure in the house, and the closest thing to Danielle Busby's dad is her father-in-law.
He loves her grandkids and often praises her, as depicted in Danielle's parenting blog. Lastly, he also made an appearance on Outdaughtered to help out his son when he suffered from postpartum depression. Other than that, he too shy's away from the camera.
Originally posted on November 23, 2019 @ 9:11 pm