Coyote Peterson is an American YouTuber and television personality. He is best known for his thrill-seeking adventures where he seeks out elusive and, at times, dangerous animals in their natural habitat in his YouTube channel, Brave Wilderness. Read to know Coyote's wife and net worth.
The adrenaline-driven thrill-seeker was born in September 1, 1981. He got his nickname, "Coyote," from his mother when he was young because he liked chasing roadrunners near their home, just like the cartoon coyote on the Roadrunner cartoon.
Is Coyote Peterson Married to Wife?
Coyote has been married to his wife since the mid-2000s. He has managed to maintain an air of mystery and anonymity about his personal life. Barely anything is known about his wife, including her name.
The couple has a lovely daughter. The content creator posts her pictures on social media despite his effort to keep his private life under wraps. He revealed that his daughter's nickname is Pup.
His wife gave the nickname to their daughter inspired by Coyote's nickname, 'Coyote.'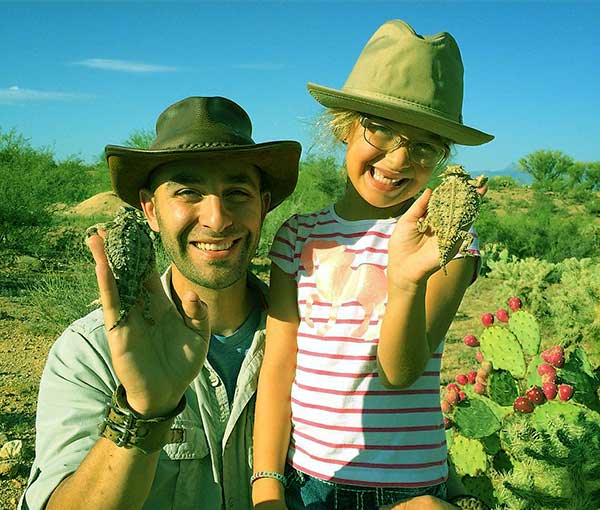 Coyote and wife seems to be happily married as the YouTuber did admit that his job's main challenge is that it takes away time from his wife and child, who he loves very much.
He said that he felt guilty for not being able to be physically there for his daughter at all times due to his hectic career.
Coyote Peterson's Net Worth.
Coyote's primary source of wealth is his YouTube channel. Coyote Peterson is estimated to be worth around $2-3 million. He has garnered a massive YouTube following of 15.9 M subscribers and over 3.0 billion+ views on his 577 uploaded videos.
All these views translate to millions of dollars. He earns from television show appearances, more specifically, $10K per appearance.
The content creator is also an author, and his hard copy books sell for an average of $13.44, with eBooks selling at an average of $5.50. He has added to his income stream after partnering with Animal Planet to air his new show.
Coyote Peterson TV shows.
The YouTuber has a new show tv show, Coyote Peterson: Brave the Wild, on the cable network Animal Planet, that premiered on February 18th, 2020. The show exploits the great success his YouTube channel has had in documenting wild animals to give viewers vicarious experience at the comfort of their couches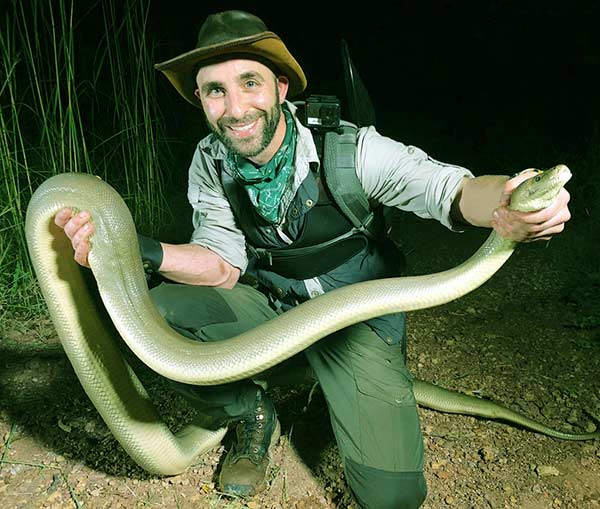 Coyote Peterson's YouTube Channel.
Coyote's YouTube channel is one of the most successful animal documenting channels on the site. It has amassed over 15.9 M subscribers and over 3 billion views.
In his show, he catches various animals to demonstrate their features to his viewers to educate and entertain them.
One of the fan-favorite is the sting pain dubbed the 'Sting Zone,' where he intentionally makes venomous insects sting him and thereafter rates how painful and potent their venom is to his audience.
In total, he has uploaded 577 videos that showcase his encounters with animals ranging from bears, stingray, venomous insects, and snapping turtle.
His YouTube channel also hosts various spin-off mini-series such as Beyond the Tide, On Location and Coyote's Backyard, Dragon Tails, Base Camp, Breaking Trail, and Blue Wilderness. Coyote's YouTube channel grosses between $20 K- $ 300 K plus.
Is Coyote Peterson Dead?
The star is alive and kicking. However, his career puts him in the face of danger often, but he has been lucky not to have had any severe injuries in his work. However, he once did get a lethal bite from the giant desert centipede and had to seek urgent medical attention.
Coyote Peterson's books.
The YouTube personality has used the exploits of his show to write several books. These include Coyote Peterson's Brave Adventures: Wild Animals in a Wild World, Wildlife Adventure: An Interactive Guide with Facts, Photos, and More! And Brave Adventures: The Beast of Bites.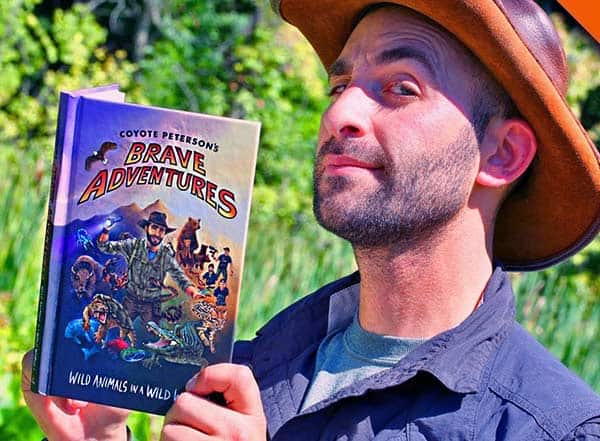 Coyote Peterson's wiki, biography.
| | |
| --- | --- |
| Full name | Nathaniel 'Coyote' Peterson |
| Age | 39 years old. |
| Date of Birth | September 1st, 1981 |
| Place of Birth | Newbury Center, Ohio, U.S. |
| Profession | YouTuber, media personality, author |
| Net worth | $ 2-3 million |
| Partner | Unnamed |
| Kids | 1 |
| Nationality | American |
| Ethnicity | Caucasian |
| Zodiac Sign | Virgo |
| Parents | Unnamed |
Originally posted on April 22, 2020 @ 11:39 am