Life is full of a roller coaster ride. And some of the other mishaps keep on happening. We heard that one of the casts of the National Geographic series, "Life Below Zero" had to go to the Jail. Yes! The reality star Chip Hailstone was put behind the bar. What could be the reason for this? Let us find out.
Who is Chip Hailstone?
Chip Hailston from Life Below Zero( Full name: Edward Chip Hailstone) was born in 1969 in Kalispell, Montana. His father's name is Daniel Franklin Hailstone, and his mother's name is Mary Lois Hailstone.
He grew up learning all about craft skills, hunting, fishing, etc. Chip Hailstone from "Life Below Zero" left his home to have the adventures of his life while he was a teen.
He always wanted to visit Alaska and have fun in its wilderness. So, he landed up in a small town, Noorvik, which is the home to around 700 people in Alaska.
He met Agnes in his journey of hunting, and soon the duo fell in love. They are happily married now for many years. Agnes and Chip both appear in the Life Below Zero and in their off time, they go for hunting together. Agnes is just three years younger than her husband. The couple has five children, and all of them are girls.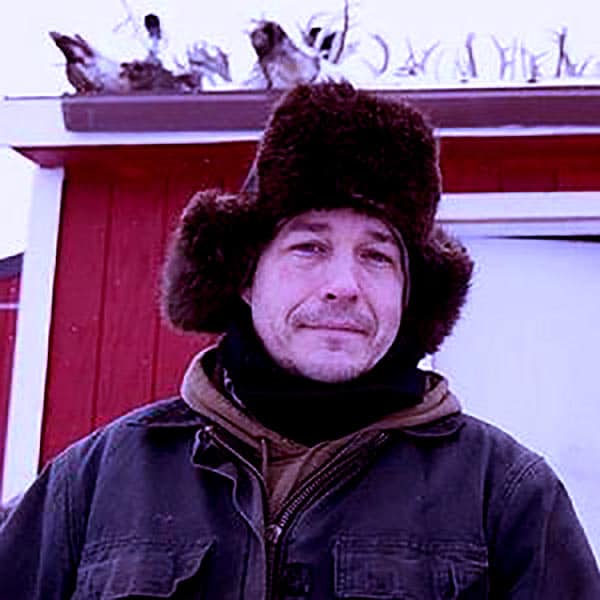 Chip Hailstone Felony.
In 2017, Chip was put behind bars. He was charged for the felony; he created in the U.S.A. The reason behind this is that he was charged for two counts of Perjury and False Statements.
In the year, 2011 -he complains that his elder daughter, Tinmaiq(17 years old) was physically assaulted by an Alaska trooper. And once he claimed that a Noorvik Resident tried pointing out rifle towards her daughter.
Chip Hailstone from "Life Below Zero" informed the cops that he feels his family is not at all safe. Even he put a restraining order on a trooper named Blitz to keep his daughter away from him. He blamed that Blitz has lustful eyes towards Tinmaiq.
But the whole scenario turned out vice versa when Blitz's colleague Young gave his statement. Young confirmed the cops that Blitz just made her appear in an escort position once and he also later apologised for it. Young also stated that Chip is aware of this apology. This all made the case further controversial.
Chip Hailstone Jail Sentence.
He was sentenced to jail for 15 months in July 2017. He was kept under anchorage complex correction. After the imprisonment, he also will have to serve three years in probation.
Is Chip Hailstone still in Jail?
He has lived his terms of 15 months in prison. Currently, he is serving his detention probation. But he has also promised his fans that he will soon be back on the television as he has missed much more out in the previous years.
| | |
| --- | --- |
| Name | Edward Chip Hailstone |
| Birth Place | Kalispell, Montana |
| Spouse | Agnes Hailstone |
| Children | Tinmaiq, Iriqtaq, Mary, Caroline, Qutan |
| Profession | Reality Tv Star, Hunter |
| Net Worth | $100,000 |
Originally posted on October 9, 2019 @ 8:22 am