Let us talk about yet another personality of the show, The Real Housewives of New Jersey, and she is none other than Caroline Manzo. She is also famous for her spin-off show, Manzo's Children. Read this to know Caroline Manzo's Net Worth. Also, Meet her siblings and Family.
Who is Caroline Manzo?
Besides being a reality star, Caroline is also an entrepreneur. She was born on 23rd Aug 1961 in New York, United States. Then, she was known as Caroline Laurita.
Her hometown is in Brooklyn. She resides in Franklin Lakes, New Jersey, with her co-star members. Caroline Manzo has also written a book named 'Let me tell you something' which was out in December.
She left the show, The Real Housewives of New Jersey, after its 5th season and began shooting for her spin-off show, Manzo'd Children. This show became popular very soon and reached around 1.7million viewers.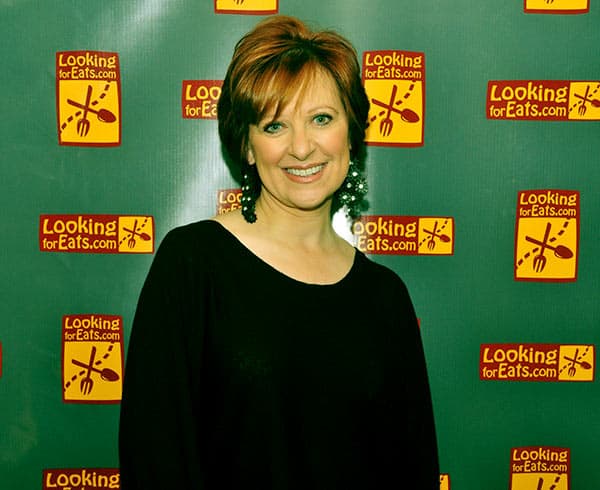 After which the show makers were encouraged to move forward with the second season, then third. Apart from all of this, Caroline also helps her sister Dina Manzo with her project foundation 'Ladybug.'
Caroline Manzo is also the owner of a real estate firm named Opus Properties and has successfully opened a children's accessories line, four of my mom. Besides all of this, she is also attached with -'The Carolyn Gable Expect a Miracle Foundation' which supports single mothers.
Caroline Manzo Net Worth.
Because of her multi-talent, we can conclude her sources of income. Yes! It's her entrepreneur and business along with the show, The Real Housewives of New Jersey, and its spin-off show 'Manzo'd Children. Apart from all this, she is a great human being too.
Caroline Manzo's Net Worth is estimated to be around $12million.
Caroline Manzo Husband and Married life.
She married Albert Manzo III in 1984. Albert is the co-owner of 'The Brownstone' along with his brother, Tommy. Brownstone is an events and catering facility company.
Tommy is also an ex-husband of Caroline's cast member and even her sibling, Dina Manzo. Her father-in-law's name is Albert 'Tiny' Manzo, who is the real owner of 'The Brownstone.'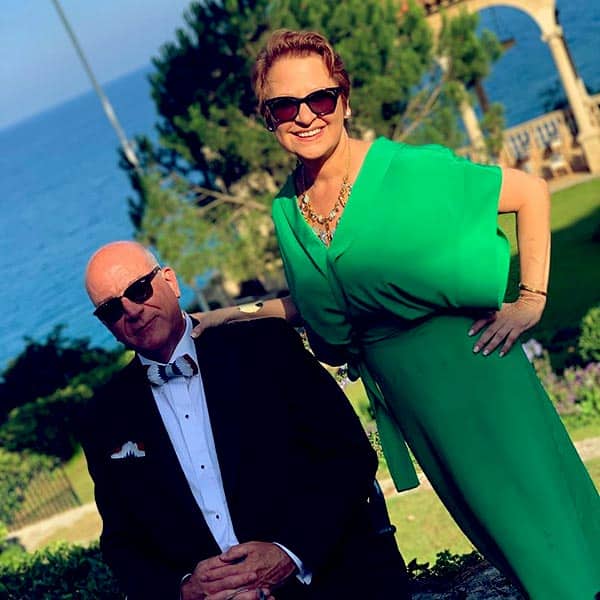 Caroline Manzo Family.
Talking about family, Caroline has a vast family. And be it her work or anything, she always prioritizes her family first. Caroline Manzo is a devotee wife, along with being a great mother for her children, grandchildren, and siblings. Let us get to know them.
She has four sisters, Dina Manzo, Angela Rooney, Ann Ricks, and Francesca D'Annunzio. And also, she has six brothers, Chris Laurita, Jaime Laurita, Joseph Laurita, Michael Laurita, Anthony Laurita, and Dominick Laurita.
In recent times, both Caroline and Dina are not in talking terms for long. And this was confirmed by Dina Manzo in one of her interviews.
Jacqueline Laurita is the sister-in-law of Caroline and the wife of her brother, Chris Laurita. And she was also in the first season of the series, The Real Housewives of New Jersey. 
She has three children with her husband. They are Albert 'Albie' (born in 1986), Lauren Michele (born in 1988), and Christopher Thomas (born in 1989)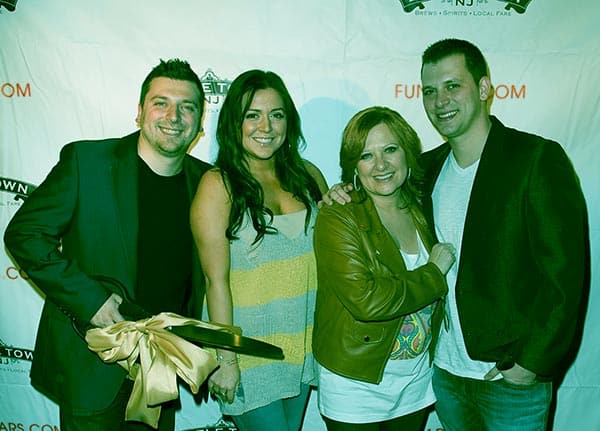 Caroline Manzo Grand Daughters.
Manzo's first grandchild was born on the 24th of Feb 2017 to her daughter Lauren and son-in-law Vito Scalia. And the little one's name was kept 'Marchesa Anna Scalia.' Vito is the best friend of Albie Manzo (Lauren's brother).
| | |
| --- | --- |
| Name | Caroline Manzo |
| Birth Date | 23rd Aug 1961 |
| Spouse | Albert Manzo |
| Children | Albert 'Albie' Manzo, Lauren Michele, Christopher Thomas |
| Grandchildren | Marchesa Anna Scalia |
| Siblings | Dina Manzo, Angela Rooney, Ann Ricks, Fransesca D'Annunzio, Chris Laurita, Jaime Laurita, Joseph Laurita, Michael Laurita, Anthony Laurita, Dominick Laurita |
| Profession | Reality Tv Star, Entrepreneur, Businesswoman |
| Net Worth | $12 million |
Originally posted on November 23, 2019 @ 1:48 pm