Brett Raymer is a 50-year-old American media personality born in October 25, 1969. He is best known for his work in the hit reality comedy series, Tanked that debuted on Animal Planet in August 7, 2011, and ended with 15 seasons in December 28, 2018. Brett was born and raised in Brooklyn, New York, in the United States. The show follows the process of making Aquariums by the company Acrylic Tank Manufacturing. Read this to know Brett Raymer Net Worth and his teeth braces.
The company is owned by Brett Raymer and his brother-in-law, Wayde King. Brett also works with his sister, Heather, who was married to Wayde. She is the accountant of the company.
However, Heather filed for divorce from Wayde after a domestic violence incident in March 2019, where she was arrested by police for allegedly slapping and kicking her husband during a heated argument. The office manager for Aquariums by the company is Brett's dad, Irwin Raymer.
Brett Raymer Net Worth, business.
Brett Raymer is currently estimated to be worth about $5 Million. His primary source of income is his business, Acrylic Tank Manufacturing which he co-owns with his brother in law, Wayde King. He has also earned from doing the show Tanked, which made him world-famous.
He is planning on starting a YouTube channel, which he plans to name "Lifestyle of the Fish and Famous." The show will have daily content uploaded, and this will also turn to be a good source of revenue from sponsors and AdSense revenue.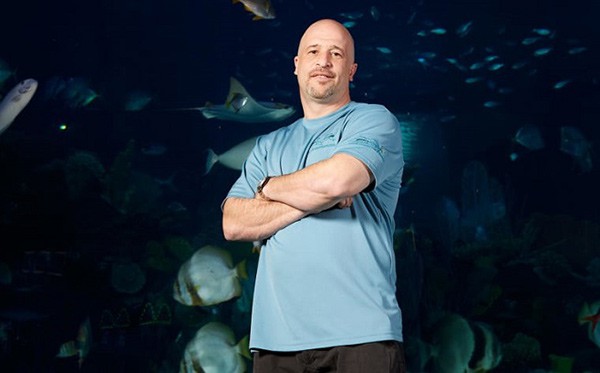 Brett Raymer House.
Brett owns a lavish 4-story mansion in Nevada with about 11,894 square feet of livable space near Lone Mountain. It is built on half an acre of prime real estate land. He purchased the property for $1.15 M. The house was put up for sale and listed at an asking price of $3.2 M. It includes amenities like seven bedrooms with 6.5 baths, a 700-gallon aquarium in the kitchen, two fireplaces, balcony, spa bath, game room, wine-and-cheese cellar, and a home theater. On the outside, there is a swimming pool, barbecue, and a lounge with a fire pit.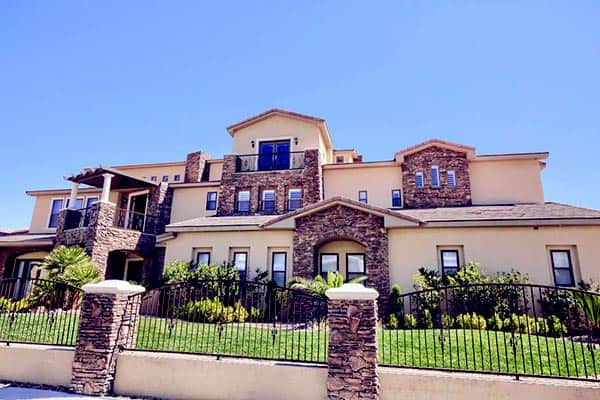 Brett Raymer is dating a New Girlfriend, Melinda Sue.
Brett Raymer is currently dating a girlfriend, Melinda Sue. He posted a photo of him and Melinda on April 10, 2020, on Instagram, captioning his post, "Check out @melindasue_ my amazing girlfriend Check out how Melinda Sue got turned into the Tiger Queen #tigerking." Melinda is a realtor based in Nevada. Many fans were confused about who she was as last time they checked; he was engaged to another girl named Trisha Chamberlian about three years ago. Brett Raymer and his new girlfriend Melinda Sue have been dating for about 2.3 years already. Brett updated his fans that they are in love, and she is not for is $$.
He was once engaged to Trisha Chamberlain.
His previous girlfriend was Trisha Chamberlain. They started dating in July 2011 and got engaged in October 2017 in front of their family in a beautiful ceremony.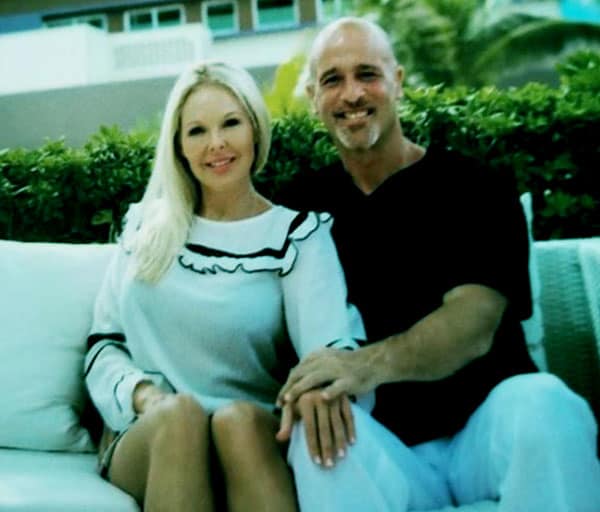 Trisha has two kids from a previous relationship. They lived together with their four kids until they broke up. They dated a total of 7 years. It is not known why they broke up. The two had also started a donut business together called Donut Mania.
His Marriage and Divorce from former wife, Melissa Bradford.
Before Trisha, Brett was married to Melissa Bradford and had birthed two kids with her, daughter Kayla and son Bryce. Brett and Melissa divorced, and Brett won custody over his kids. Before their divorce, Melissa worked in a managerial position at Brett's company, Acrylic Tank Manufacturing.
Brett Raymer Teeth Braces.
He lost his teeth in a freak accident after he was involved in a soda drinking competition. Now Although he has placed artificial teeth and his braces removed, fans with curious eyes can still see something wrong with his teeth.
Brett Raymer's Age.
Brett Raymer was born in October 25, 1969, in Brooklyn, New York, in the United States to parents. He is a Scorpio Zodiac, and just like many other Scorpios, he exudes passion and power. He runs his business with much energy and zeal, and there is nothing that seems ever to slow him down.
Brett Raymer Social media.
Brett is active on Instagram and Twitter. He has 36.1 K followers. He loves posting photos of his family, dog, friends, and work-related photos. His Instagram handle is @brettraymer. He has 32.3 K Twitter followers. His Twitter handle is @BrettRaymer.
Brett Raymer Wiki, biography.
| | |
| --- | --- |
| Full name | Brett Raymer |
| Age | 50 years old. |
| Date of Birth | October 25, 1969 |
| Place of Birth | Brooklyn, New York, in the United States |
| Girlfriend | Melinda Sue |
| Net worth | $ 5 M |
| Partner | Melissa Bradford (Divorced) |
| Kids | 2 |
| Nationality | American |
| Ethnicity | Caucasian |
| Zodiac Sign | Scorpio |
| Parents | Irwin Raymer (father) Mother (unnamed) |
Originally posted on April 19, 2020 @ 11:30 am