American Pickers is one of History Channel's hit series. The reality show follows two collectible pickers, Frank Fritz and Mike Wolfe. The two take their viewers along their travel across the United States as they go through junks in order to score valuable items.
Ever heard of the saying, another man's trash is another man's treasure? That's what American Pickers is about. The reason you are here is to find out which cast of the reality show is no longer with us. Let's find out who died in American Pickers.
American Pickers Television Show.
American Pickers is a reality show created by Mike Wolfe and produced by A&E TV and Cineflix Media. That's right, Mike Wolfe is also one of the main stars of American Pickers. His show premiered on 18th January 2010 on History Channel.
The most fascinating thing about the first episode was that it had 3.1 million views. This made the reality show the highest-rated series in the History Channel since Ice Road Truckers (2007).
Mike and his partner Frank go around people's sheds, homes, barns, basically anywhere people store unwanted junks, antiques, and collectibles.
On the show, Mike Wolfe reveals that he has been picking since he was four. In addition to that, he also admitted that he has been interested in old bicycles, antique motorcycles, and air cooled Volkswagens.
Frank Fritz on the other hand has had a particular interest in oil cans, peanut items, antique toys, and old Hondas.
American Pickers Cast Death:
About four years ago, there were rumors that a cast had died on American Pickers. The rumors revolved around one cast member in particular, Frank Fritz. Back in 2017, the star was involved in a car accident that could have been serious and deadly.
Apparently, Frank had been driving under the influence of intoxicating substances. For this action, Fritz had to face the law and pay a fine of $625. In addition to that, he also had to face a substance evaluation program and one-year unsupervised probation.
After his arrest, Frank Fritz was absent in most of the episodes on the show. As soon as the accident news surfaced to the media and public, speculations began being made. The first being that the reality star had died.
Frank Fritz is alive and kicking, which means that the 'American Picker's cast dies' rumor was a hoax. However, Frank and Mike did pay tribute and dedicated an episode to a certain 'Staunton Al Morkunas.'
He passed away on 8th August 2017 at the age of 70. Staunton had been suffering from aggressive brain cancer when he died.
Mike Wolfe and Frank Fritz came to his home in a certain episode to check out his extensive toy collection. This took place a month before his death. The same episode showcased collectors from Shenandoah Valley and Virginia's Appalachian Mountain 
A Health Update on Fritz.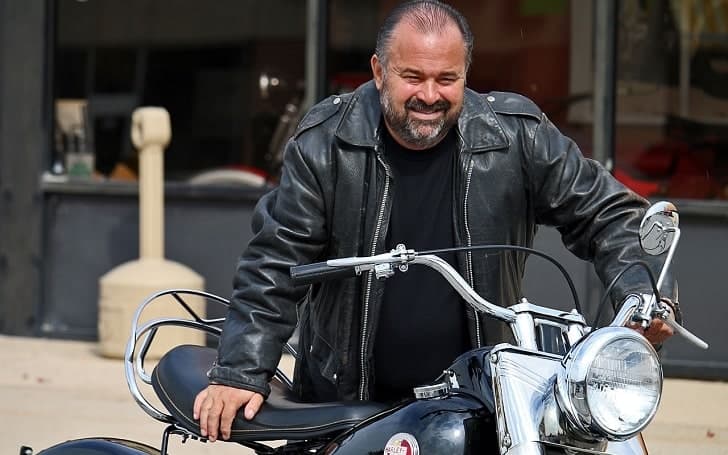 Frank Fritz's weight loss has also got people talking. In between seasons eight and nine, the fans noticed a significant weight loss on Frank. Research shows that he has been suffering from Crohn's Disease for three decades now.
Fritz is currently married to Jodi Faeth and they have a daughter together. The American Pickers star has not given much on his personal life. However, through his social media, we can see pictures of him together with his family.
Originally posted on February 8, 2021 @ 7:21 pm